Can you believe it's already Labor Day Weekend?! For many it's the unofficial end of summer and man did it feel like early fall this morning! Many towns away from the water had temperatures drop into the 40s overnight! Even the coast line fell below average, down into the 50s.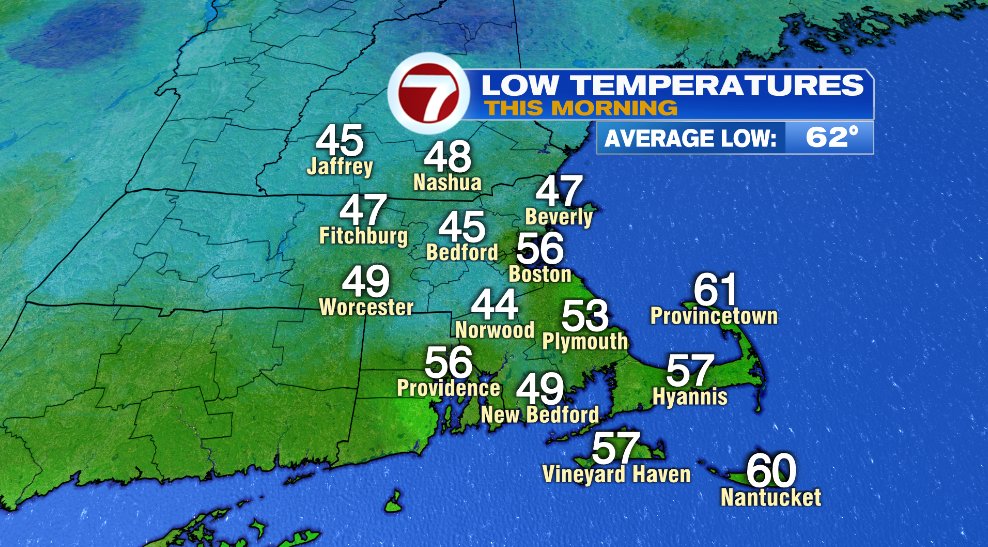 This was the coldest night in roughly two and a half months! The last time we were this cold overnight was around June 20th.
We can thank the low dew points and low humidity for this. When dew points are low, air has the ability to heat up and cool off a lot easier than when it's humid out. For that same reason, we had a good rebound with our temperatures today with many spots soaring back into the 70s. The only cooler spots were the coast line. The solid breeze we had yesterday backed off today which allowed winds to turn onshore and give us a sea breeze. Most coastal towns hung out near 70° this afternoon. But with the sunshine still made for a great day!
In order for temperatures to cool off most efficiently at night you need clear skies, calm winds, and low dew points. We have all of that going into tonight so we'll have another cool one out there when you step outside early tomorrow morning. We'll see 40s and 50s on the map again tomorrow morning.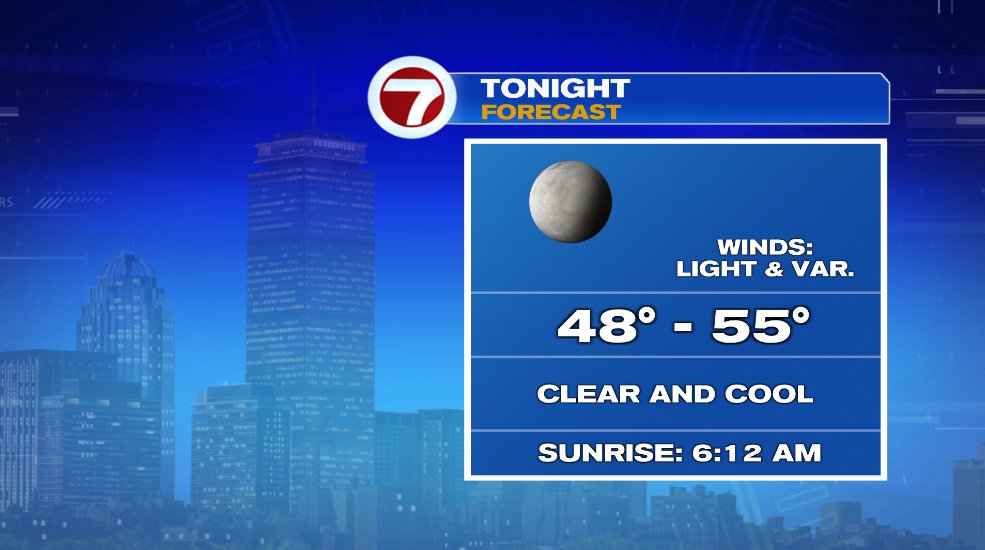 Despite the cool morning, we'll again warm up nicely! Inland temperatures will head to near 80° tomorrow with coastal towns holding in the 70s. We'll have the sun back again but it will be more of a filtered sunshine with the high cirrus clouds over head. Sunday will be warmer than Saturday and also more humid. There's a small chance of a storm in the late afternoon and evening but it's not a washout and only about 30% of us will see the storms.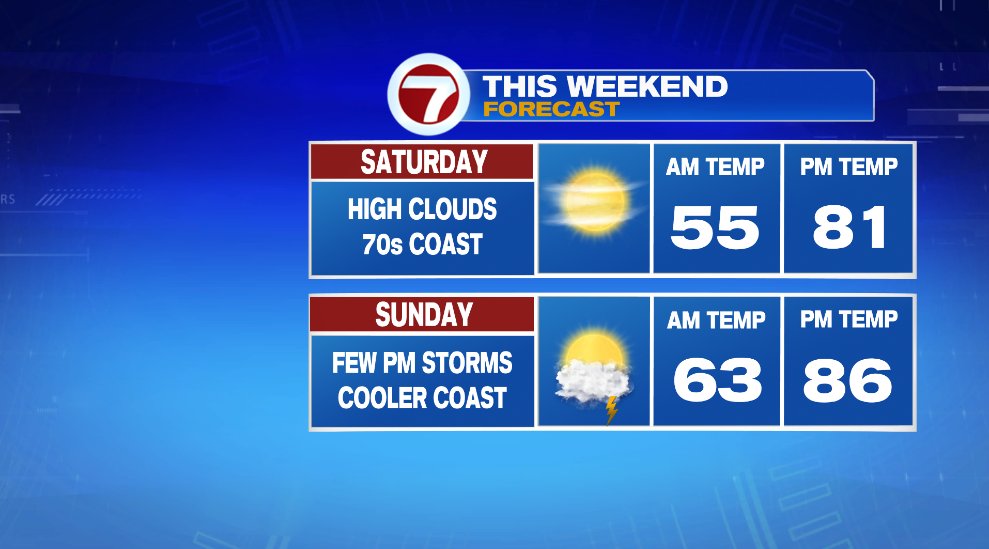 As temperatures warm up each day through the holiday weekend, the humidity will go up as well. It'll still be very comfortable on Saturday and even Sunday's not bad. You'll notice a hint of humidity out there but it's not overwhelming. The tropical air returns on Monday. And as the humidity increases so do the rain chances.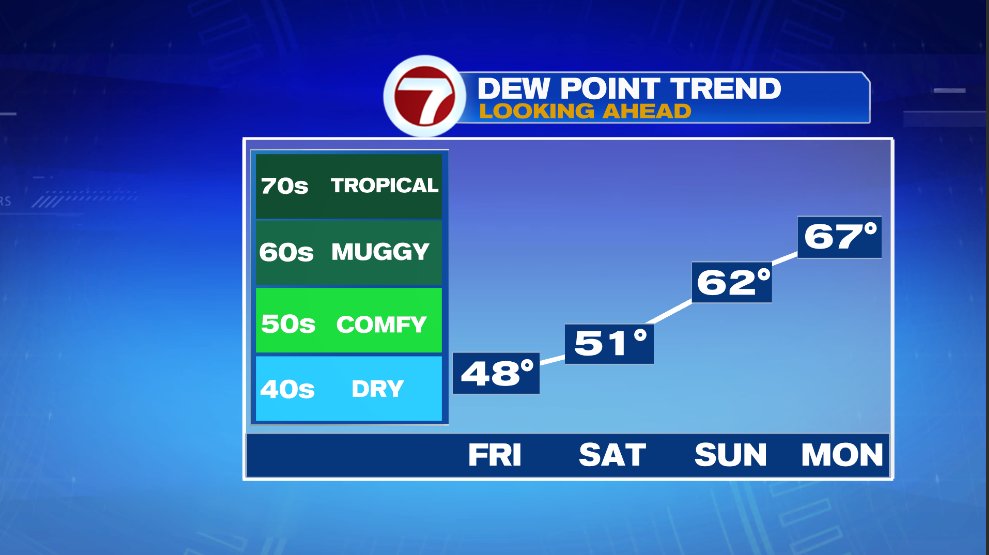 As I mentioned, Sunday's rain chances are spotty and if you can duck inside as a storm passes it'll be a nice day to spend outdoors. Monday is the wettest of the bunch and let's call a spade a spade and say Monday's looking to be a borderline washout. We'll have rain around all day long on Monday with a northeast wind and that will keep temperatures pretty chilly, barely making it to 70°. If there's one area that MIGHT squeak out dry on Monday, it's mostly likely to happen on the Cape, but we'll be able to fine tune that through the weekend. Below is SUNDAY'S rain chances to show just how spotty they are.