Coming off of a beautiful weekend, our overall quiet pattern will roll on but it's about to get hot! Let's start off with the *mostly* quiet pattern… unfortunately I can't say the next two days will be absolutely dry like yesterday was, but rain chances will remain low for both today (Monday) and Tuesday. We'll bubble up a few storms each day, but it's only a 20-30% chance so many of us will stay dry. It's probably more likely you'll see a shower or storm on Tuesday than today.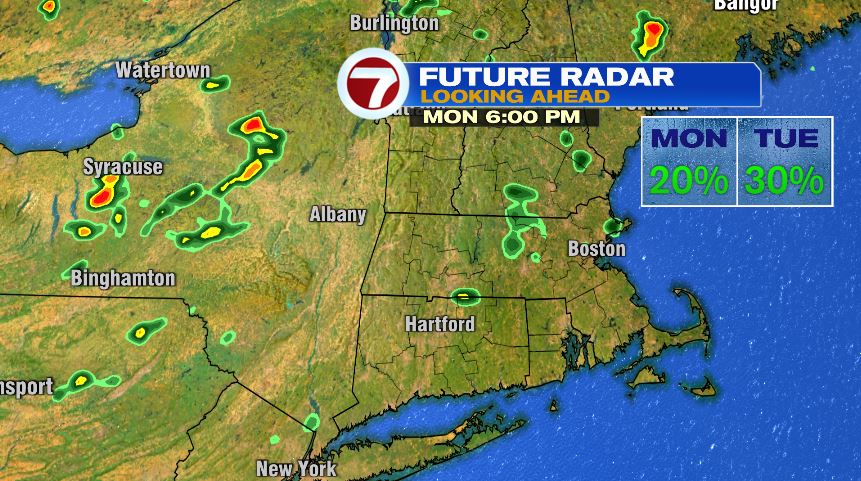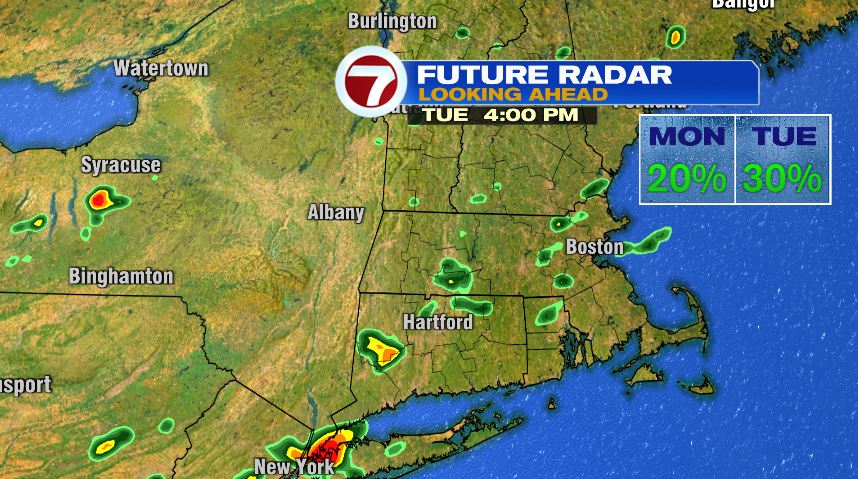 The bigger story this week is about the heat! Temperatures were warm over the weekend and we only climb from there. Temperatures will head to the mid to upper 80s today (low 80s on the Cape) but it will be tolerable outside because the humidity will stay relatively low.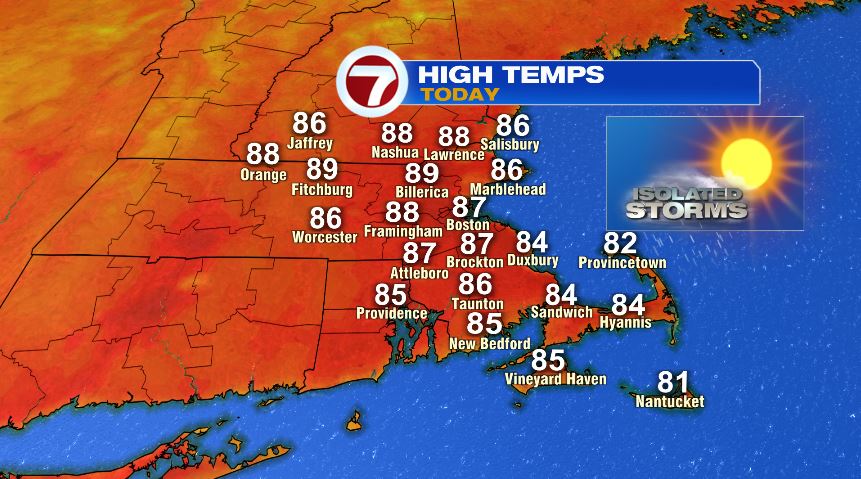 Humidity will climb the next few days along with the temperatures. I don't think it'll get as bad as it was earlier this month and even the end of June with multiple days with dew points in the 70s, but I do think as we get toward the end of the week, those dew points will flirt with 70° so it'll get a little soupy again. That's as temperatures keep climbing as well.
Tomorrow will be another warm day with temperatures returning to the 80s, humidity will be a little stickier, and that chance of a few showers or storms is a bit higher. Then the real heat arrives for the second half of the week.
By now you've probably heard about the heat baking the West, including Phoenix, which has broken a record of consecutive days above 110° and they'll head back above that again today.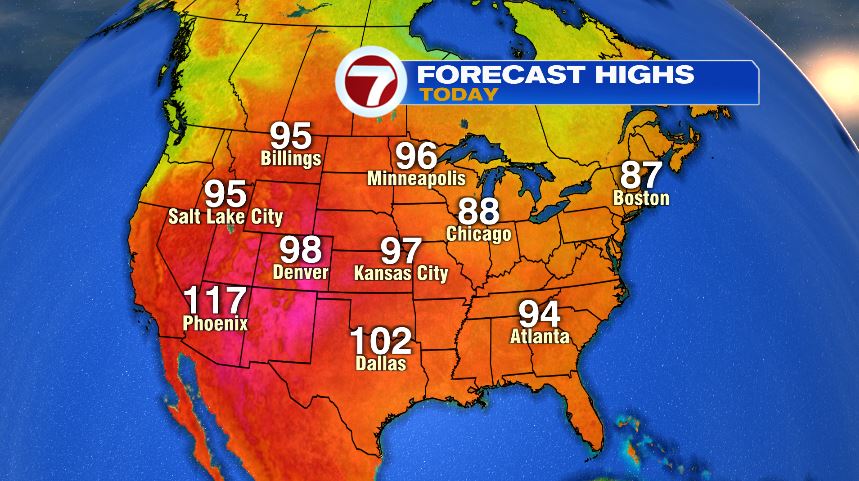 That heat is building across the country but right now, the extreme heat is held back to the West. That will change as the week goes on. The jet stream has the heat pinned up just west of us, but as the jet stream snaps back to the north, the heat will surge eastward and that's what we'll tap into for the second half of the week.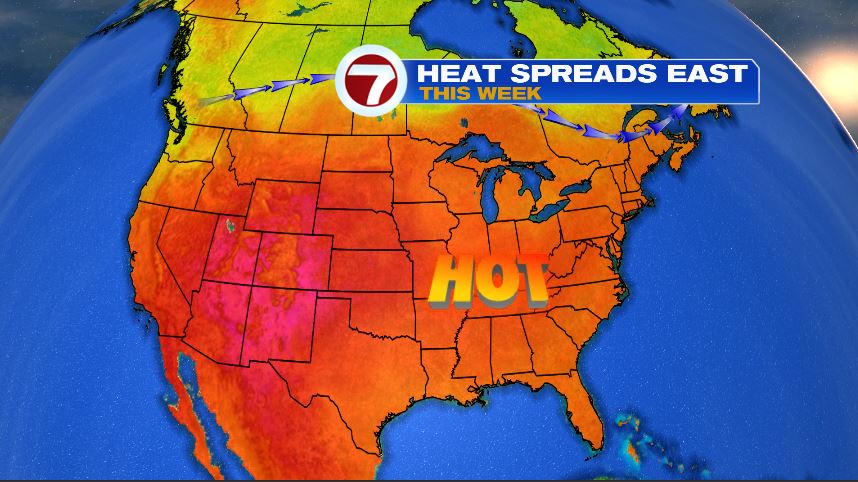 Most towns should hit the 90s by the end of the week (except the Cape) and several towns will get multiple days in the 90s starting on Wednesday and continuing through Friday.