It wasn't a 10/10 day for us with a lot of clouds and a few spotty showers. We'll keep the clouds, chance for damp weather and cooler highs in the forecast tomorrow. Scattered storms Friday, before we're drier and a bit brighter for the weekend.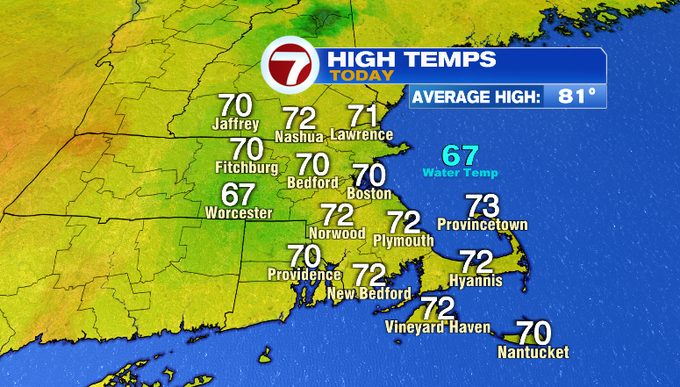 A frontal boundary will still be to our south tomorrow keeping the clouds and a chance for sprinkles. We'll have scattered showers and storms Friday ahead of a cold front sweeping across the region later in the day. Behind that front, it'll be breezy at times, but stay dry and less humid for the weekend.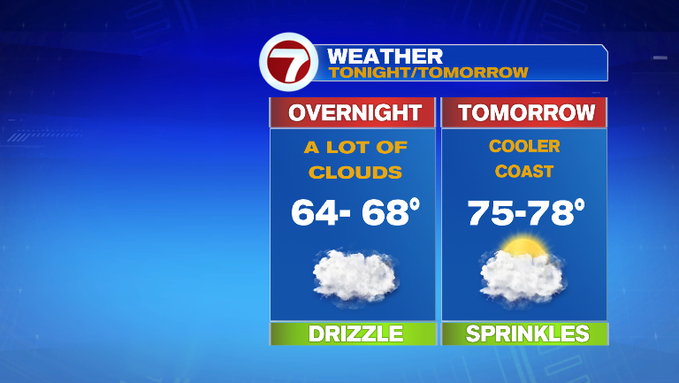 Overnight temperatures will stay in the 60s with a lot of clouds. Expect some patchy fog and drizzle. Tomorrow morning there will be a lot of clouds with some sprinkles. Afternoon highs will stay below average with an east/southeast wind. Temperatures on the coast will be in the low/mid 70s. Temperatures inland will be in the mid/upper 70s.
Friday will be another wet day with scattered showers and storms off and on through the morning and afternoon. There's a low risk for severe weather (1/5 on the severe weather scale). Damaging wind and hail would be the biggest threats with any severe storm.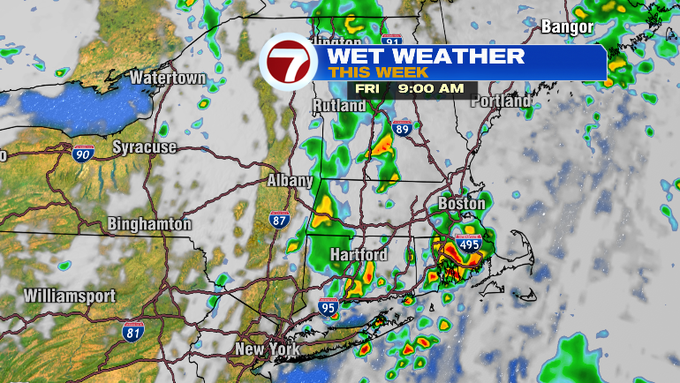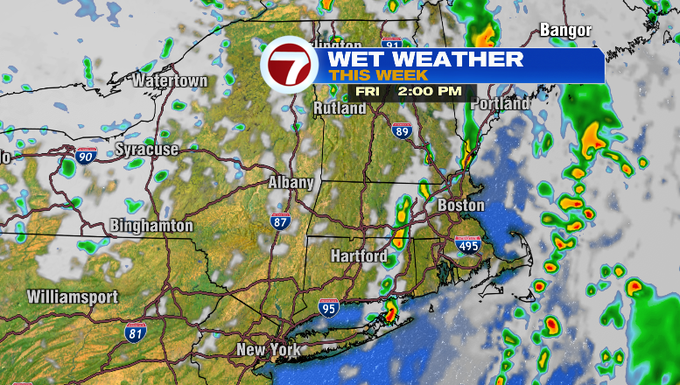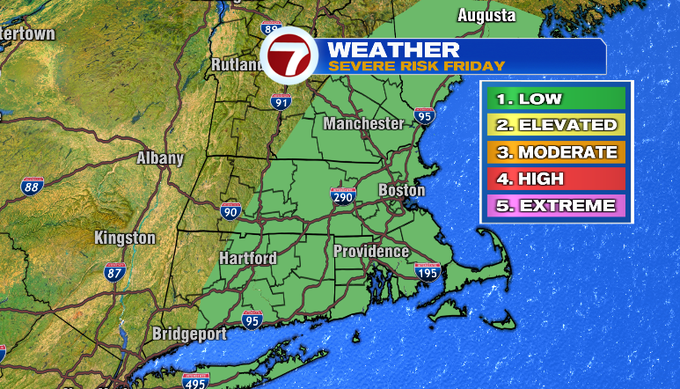 Luckily, things will clear out just in time for the weekend! Good news if you're making plans to go to the Cape or Lakes.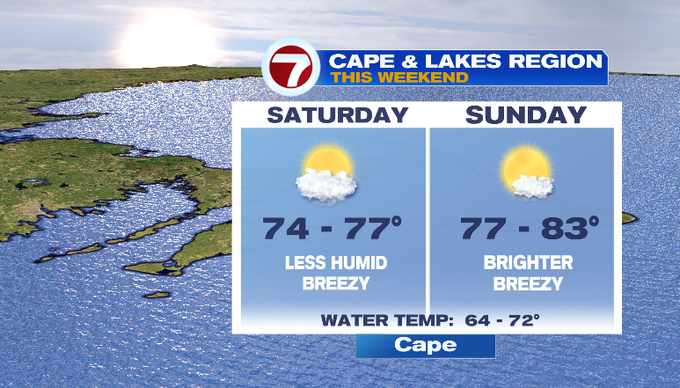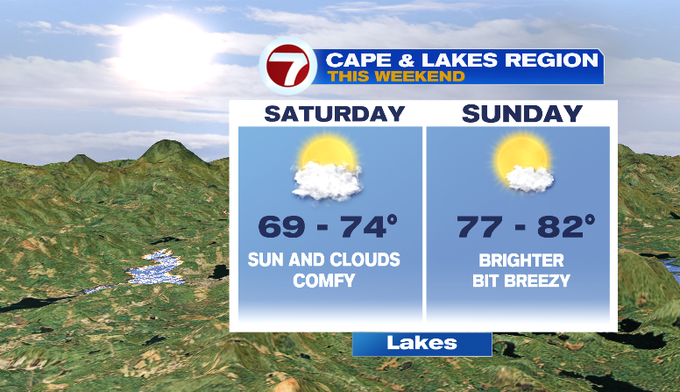 Looking ahead, it'll be warmer Monday. Storm chances return Tuesday.
-Meteorologist Melanie Black