7Weather – Showers moved through this morning making for a wet start. Some areas picked up a .25″-.50″ of rain. We dried out midday, but the clouds held on with high temperatures ranging to 40° around the Merrimack Valley to a couple coastal locations hitting 50°. Tonight, clouds will thin out allowing temperatures to drop into the 20s. Watch for slick spots tomorrow with areas of refreeze. We'll have some high clouds around tomorrow morning before the clouds thicken through the day. It'll be cool in the upper 30s/lower 40s. The majority of the day is dry, that includes the evening commute, before our next winter storm takes over tomorrow night.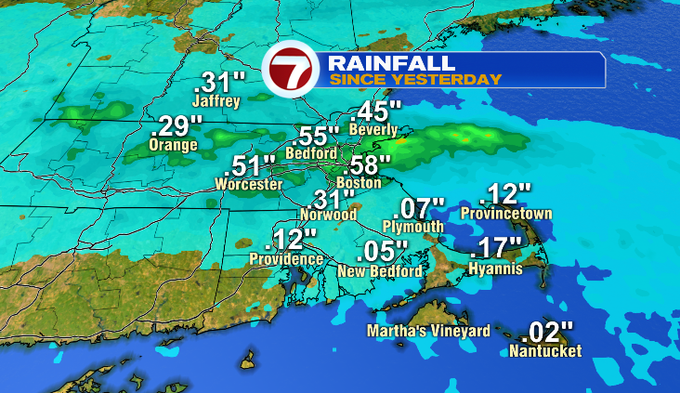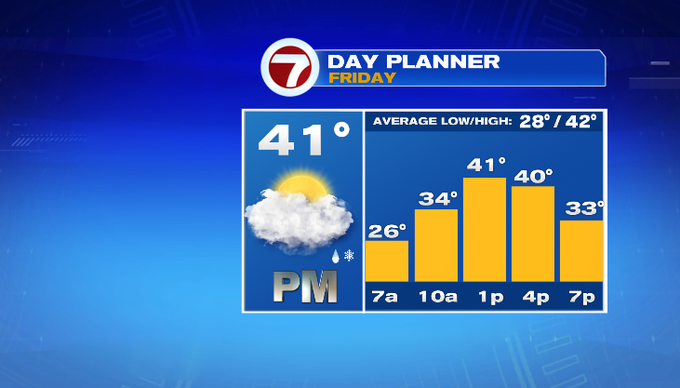 We turn toward the Desert Southwest for this next storm. This cold energy will merge with moisture out of the Gulf and a low pressure system will move toward the Great Lakes. An area of low pressure will form along the boundary of that one. That will bring us a wintry mix late tomorrow night into Saturday. Winter Storm Warnings and Watches have been issued across New England for heavy snow and difficult travel. Travel could be especially difficult late Friday into Saturday morning for northern Mass/southern New Hampshire.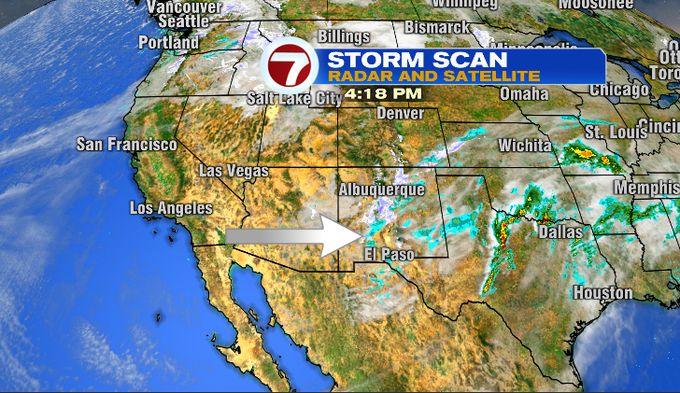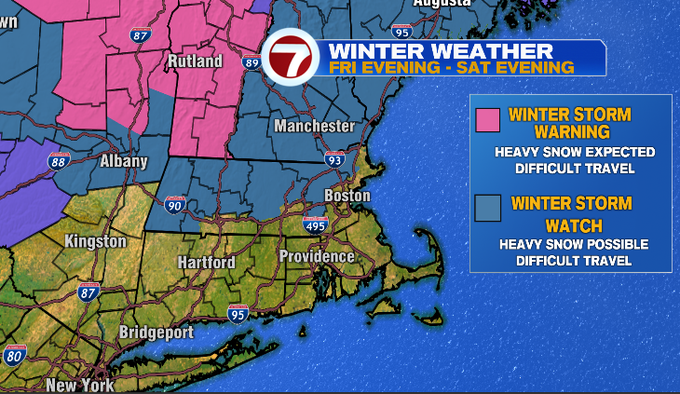 I know you want to know, how much snow will I get?! The highest amounts will be along and north of Route 2, where temperatures will be more supportive of mostly snow. We expect 3-6″ through the Merrimack Valley, out along I-95 and central Worcester County. Lower amounts are expected along the coast and toward southeast Mass where a strong easterly wind will pull in more mild air off the ocean water.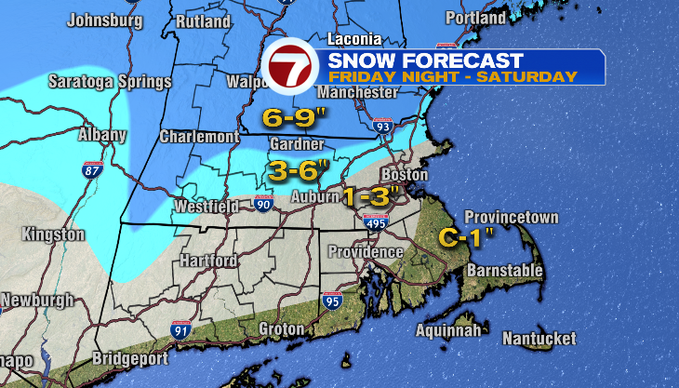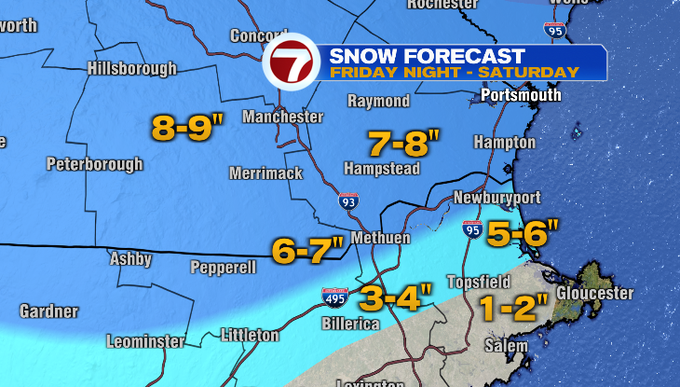 Here's the timing… You'll get through the majority of tomorrow dry, that includes the evening commute. Snow spreads over the region likely between 9 and 11 pm. It'll start as snow. By sunrise Saturday, sleet will start to mix in from Worcester to Boston. The Merrimack Valley and areas along/north of Route 2 will continue to get snow showers. The bulk of the accumulations will occur from late Friday into early Saturday morning. Once we get past sunrise, temperatures will nudge slightly higher above freezing and we won't get as much snow/sleet to accumulate. We'll continue to get a mix of snow, sleet and rain Saturday. That will taper later in the day.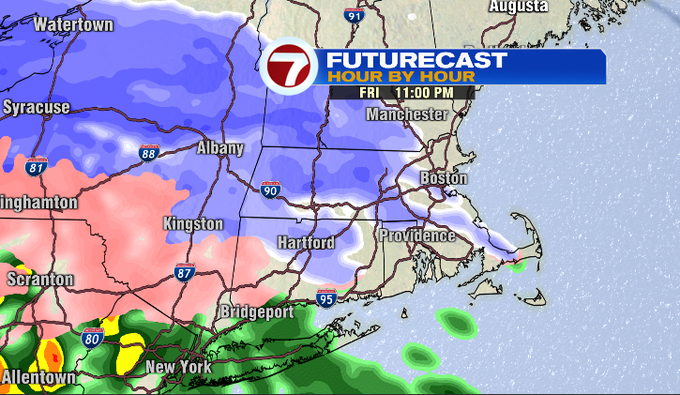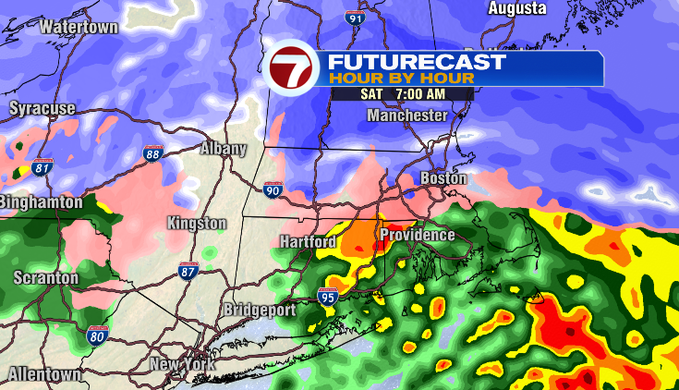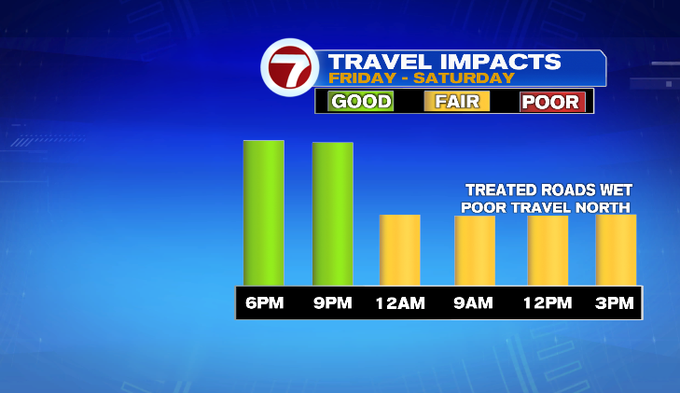 Not only will travel be difficult, the wind could be damaging and possibly cause power outages. The storm comes with a strong easterly wind, especially around sunrise Saturday morning. Gusts could range 30-40 mph with stronger gusts along the coast near 50 mph. Luckily, tides won't be astronomically high, so we won't have to worry about coastal flooding.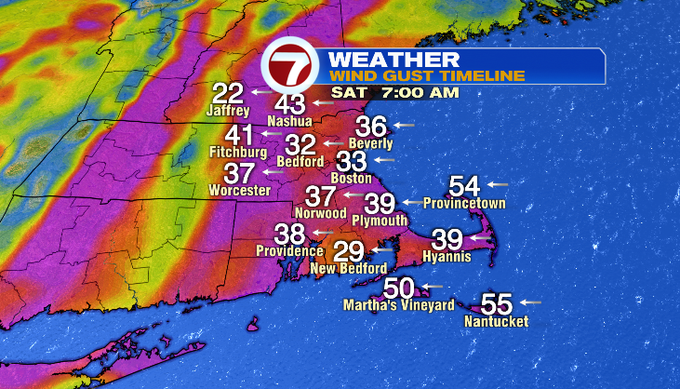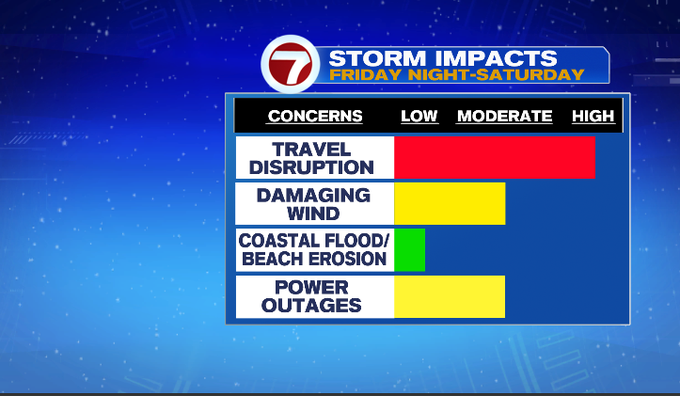 Looking ahead to the rest of the weekend, it'll be cool with less wind Sunday. There isn't much going on weather-wise next week. Highs range in the 40s. Monday is your best day for sun. We'll watch for an isolated rain/snow shower on Tuesday.
-Meteorologist Melanie Black