While too many mid to high level clouds yesterday held temps back from striking record levels, we still managed to close in on 90 degrees and that was good enough to aid in the formation of storms mid to late afternoon. The heat, combined with the humidity, fueled a few severe storms that did produce wind damage, mainly near and northwest of 495. Three tornado warnings were issued from the national weather service thanks to rotation detected on radar. The storm with the strongest rotation produce a reported funnel cloud out near Granby, MA. No tornado touchdowns were reported.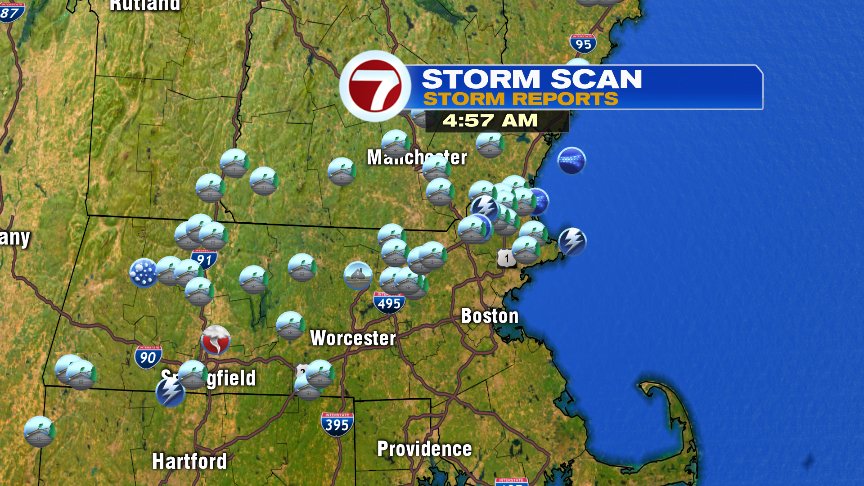 We start today off with the case of the muggies and if you're up early enough, you certainly can feel it walking out the door. However, if you're reading this blog past 9am, you're probably thinking, "what humidity?", as dew points will drop off significantly by mid to late morning as more comfortable air that's over Canada drops in. That lower humidity prevails through the rest of the work week.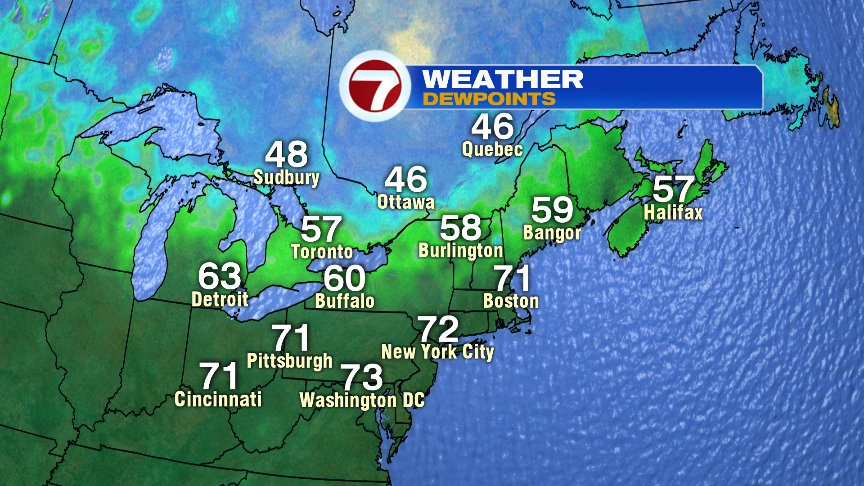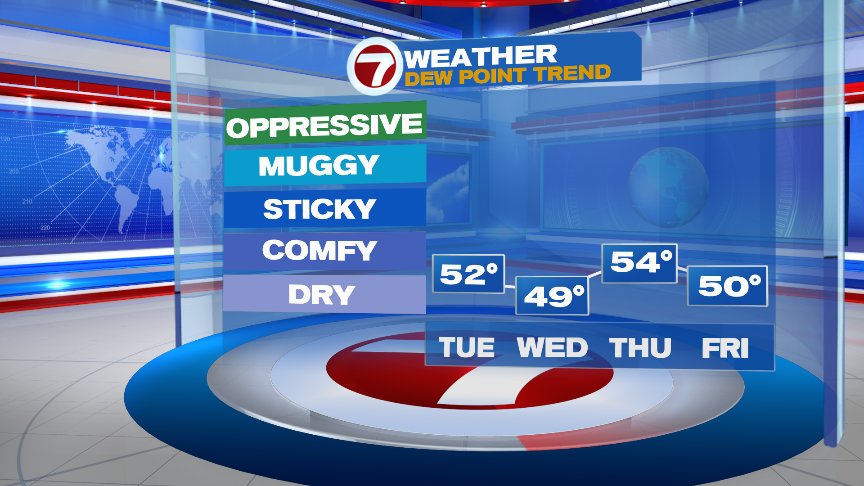 Have no fears though you vacationers… it's still plenty warm enough to kick back and relax pool side or stake your spot in the sand as temps run in the upper 70s to mid 80s the next couple of days.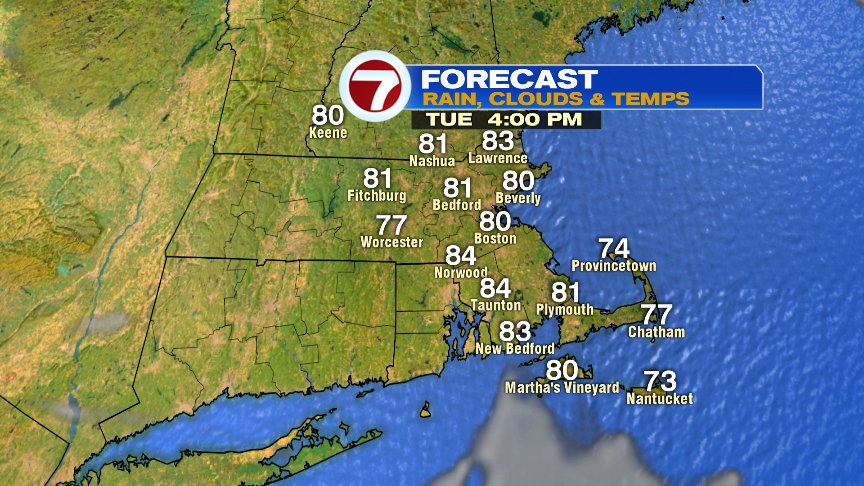 More comfortable sleeping weather is back too. Windows open type night, 50s in the burbs and low 60s in Boston.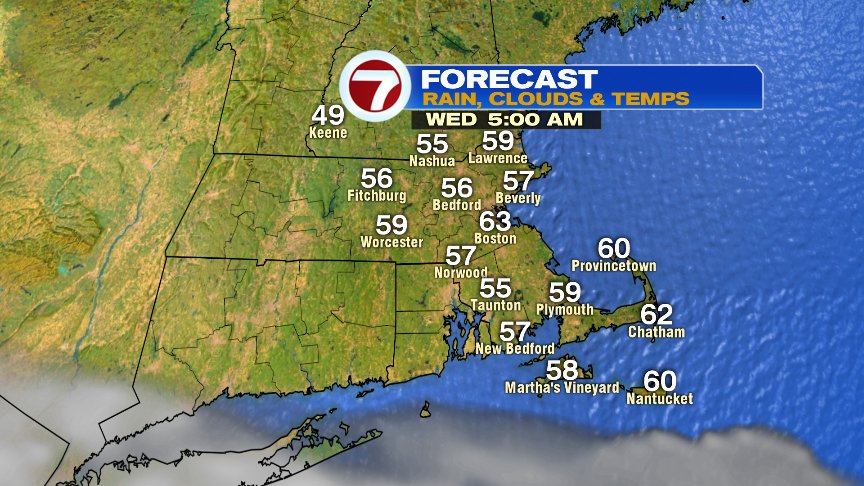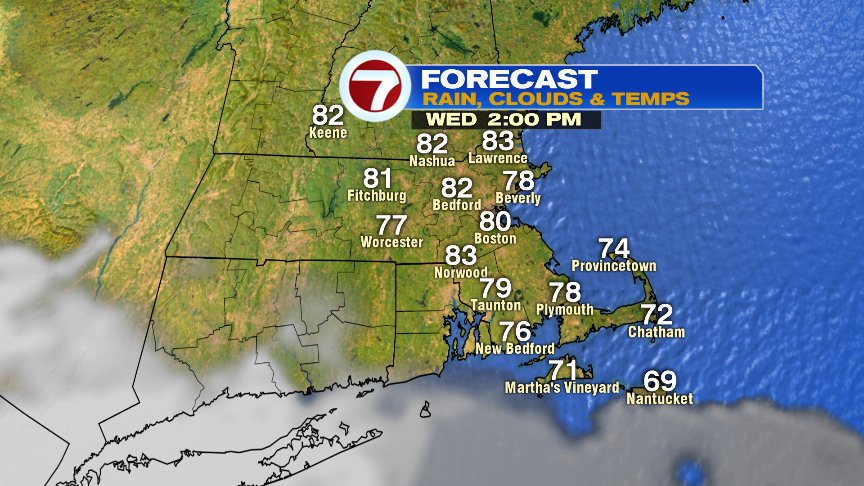 Have a good day.
@clamberton7 – twitter