Big week, folks! Lotta travel to be had and for much of the week, we good! the only issue will be a sizable storm plowing the Northeast Tuesday and Wednesday.
On Tuesday, rain will be in play from Chicago to Detroit, Pittsburgh and Atlanta with some thunderstorms likely in Atlanta. Quiet weather dominates west of the Mississippi. Here in New England, dry road conditions expected from sun up to sun down.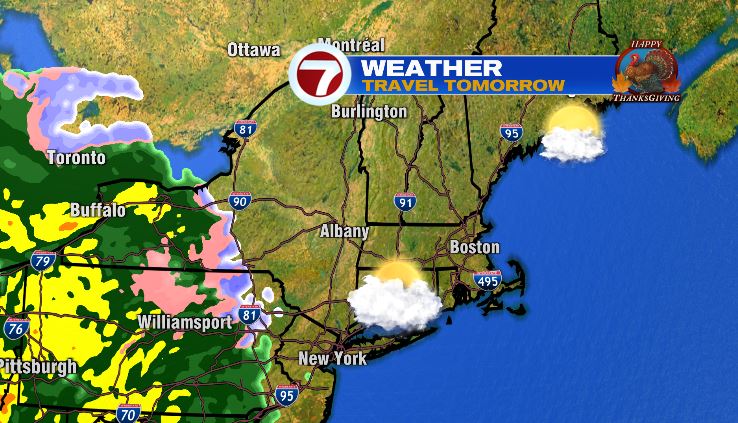 The issue will be mid evening Tuesday until Noon Wednesday. That is when the storm has its greatest influence on travel here in the Northeast. Plan on rain for much of southern New England but I do think for a few hours, interior southern New England will have some snow before changing over to rain by midnight Tuesday night. Here is the snow potential map for late Tuesday evening (our first snow map of the season—try to contain your excitement)…
By Wednesday morning, even the higher elevations will be too warm for snow so travel conditions should just offer wet roads (not white roads). That rain will likely be heavy at times Wednesday morning up until noon. after that time, the rain should shut off and traveling to grandma's house should be A-OK. if you are flying out on Wednesday, other than some rain and wind early in the day it should be smooth sailing for ya…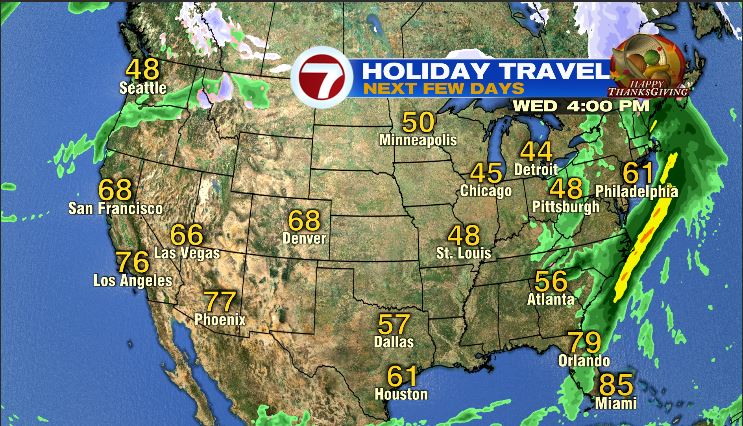 As for the big day itself, chilly but dry weather for New England on Thursday.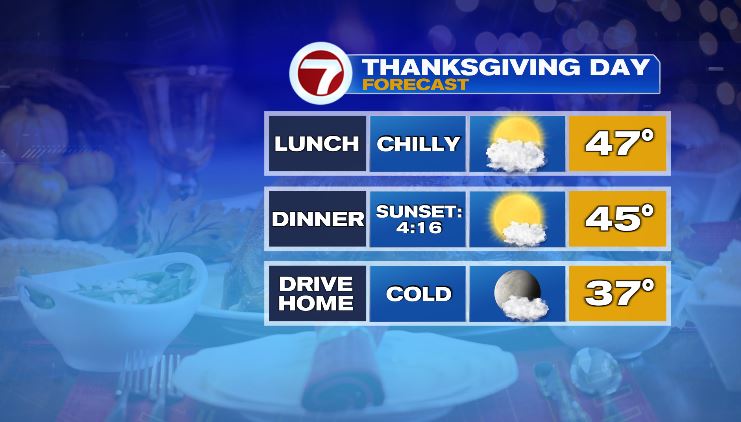 The remainder of the Holiday Weekend sees a continuation of the dry, chilly weather.
Be safe & have fun this week!
~JR