Spring struggles certainly continued today as we tracked a mix of cold rain, sleet and wet snow earlier this morning. Even when lulls in the precip took place midday, a raw, cool feel to the air prevailed. The proof of our struggle is in the numbers below, as it has been a cold, snowy pattern across southern New England since March 1st.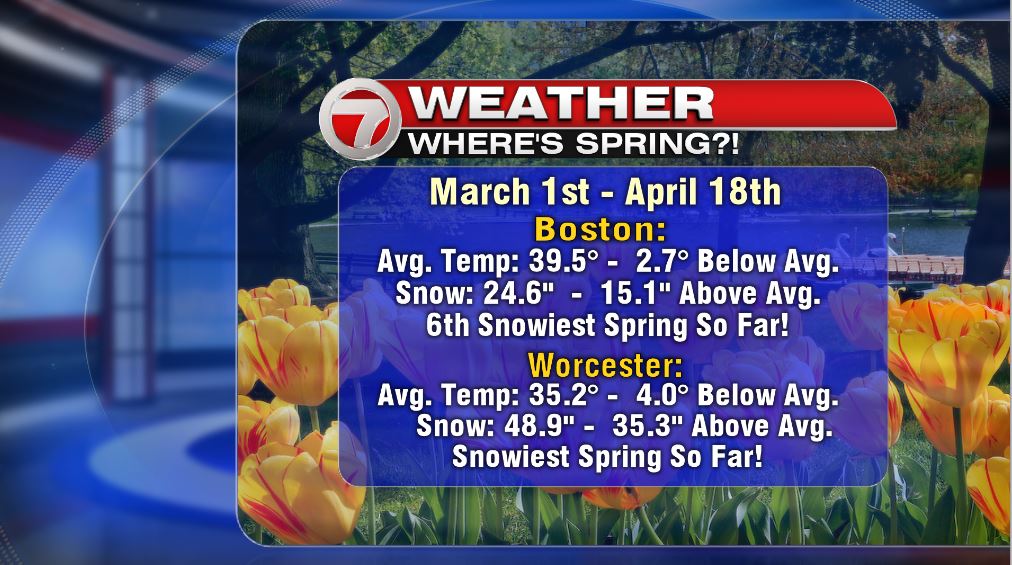 Although it was wet today, the rain totals were a far cry from the pelting we had on Marathon Monday as most towns only picked up about a quarter of an inch of cold water.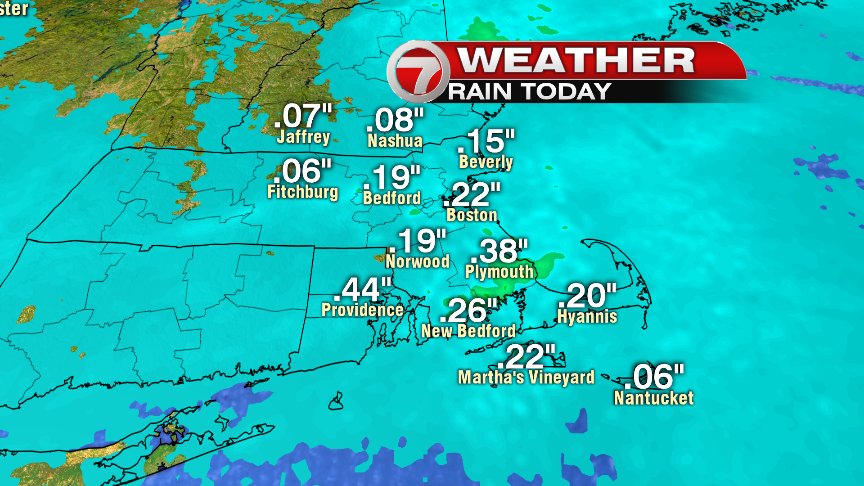 Scattered showers taper off this evening as we dry it out overnight, allowing for a sunny start to Friday. TGIF right?! While we start tomorrow off with sun, I do expect late morning clouds to build up, allowing for a mostly cloudy midday. Even a spot sprinkle or brief light shower is possible amid a day that's dry about 95% of the time. Highs top off in the mid 40s in the Worcester Hills to the low 50s in Boston. It'll be breezy too.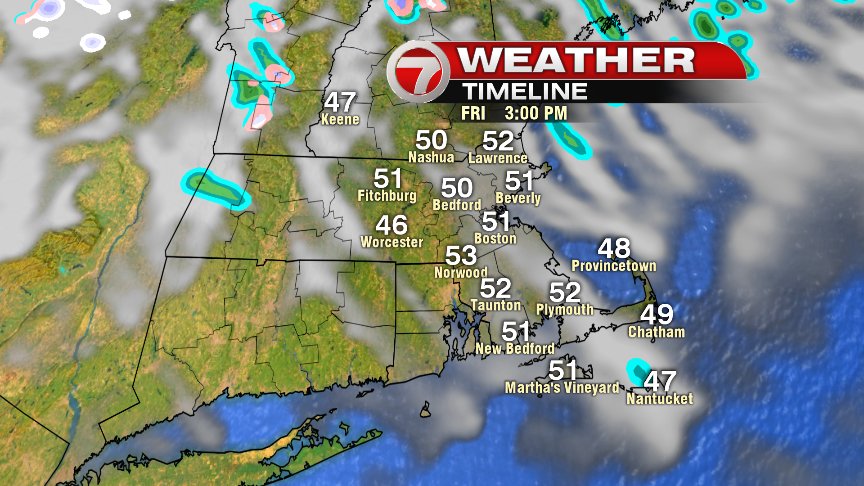 The trend is certainly our friend as temperatures moderate through the weekend as more and more sunshine builds in. As high pressure settles nearby, the winds will be light, allowing for cooling sea breezes to kick in each day. So while not beach weather, it certainly will feel nice as highs head for 60+ inland early next week!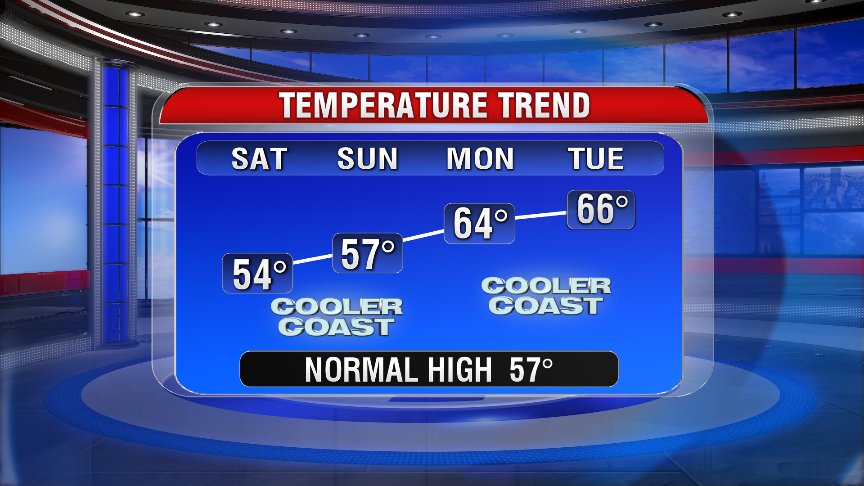 Have a good evening.
@clamberton7 -twitter