Away from the coast, stifling heat and humidity combined to send heat indices well past 100 yesterday. In fact, the heat index hit 116 in Keene, New Hampshire yesterday afternoon! Below is a list of some of the highs across the area yesterday… many towns inland were near 100.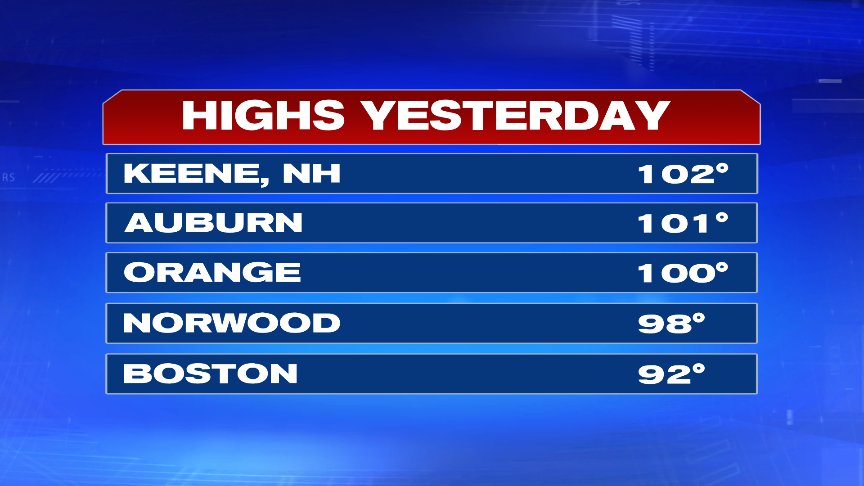 Today, we'll shave off a few degrees, but overall, triple H weather continues (hazy, hot, humid) as the heat index nears 100 away from the coastline this afternoon. With that in mind, the National Weather Service has issued a heat advisory in the orange shaded areas.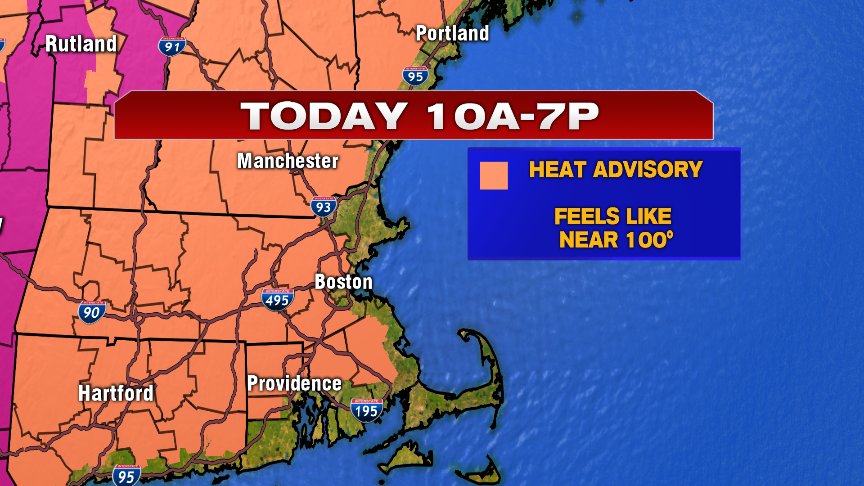 At the coastline, temps will be a bit cooler, in the 80s, as localized onshore winds prevail. That keeps the beach the place to be to beat the heat with Cape Ann and Cape Cod beaches being the coolest.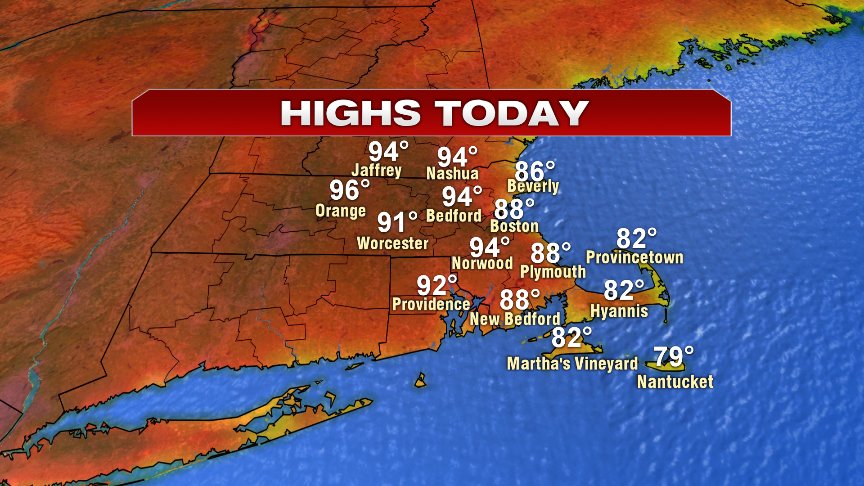 Isolated storms may pop north and west of Boston tomorrow afternoon and early evening as hot and humid weather rolls on. Tomorrow, the sea breeze kicks out in Boston, which will likely send temps into the mid 90s in the city. On the 4th of July, while I can't rule out a pop-up storm or two, much of the day/evening will be dry as the sweltering heat and humidity continues.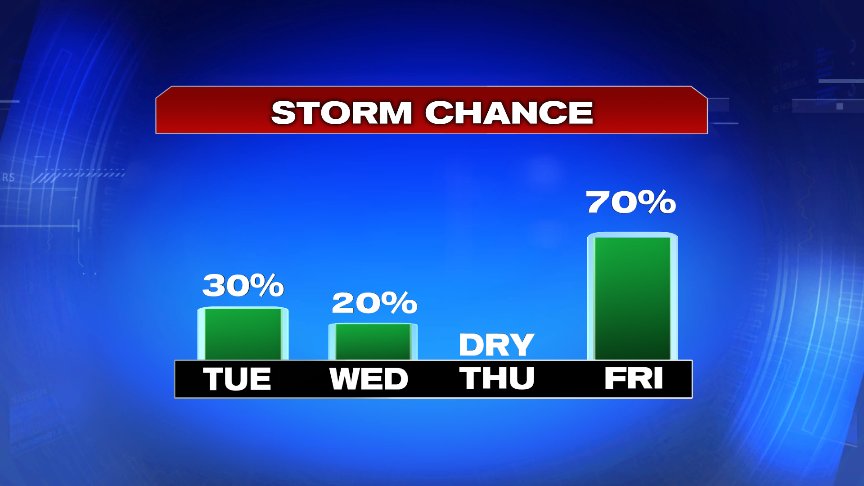 The front that means business in terms of breaking the back of the heat and humidity will roll in on Friday. Widespread showers and storms are likely Friday afternoon and night, before the atmospheric cleanse is finished up by Saturday morning. It'll be a world of difference by next Saturday afternoon with highs in the 70s and much lower humidity.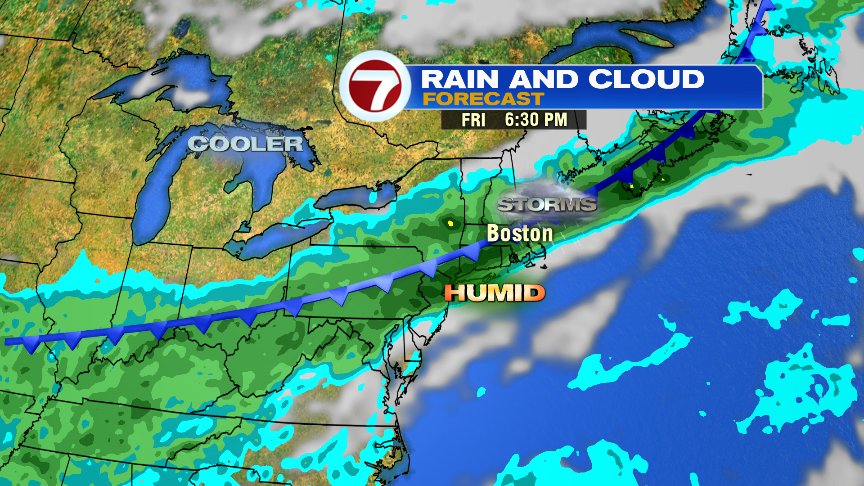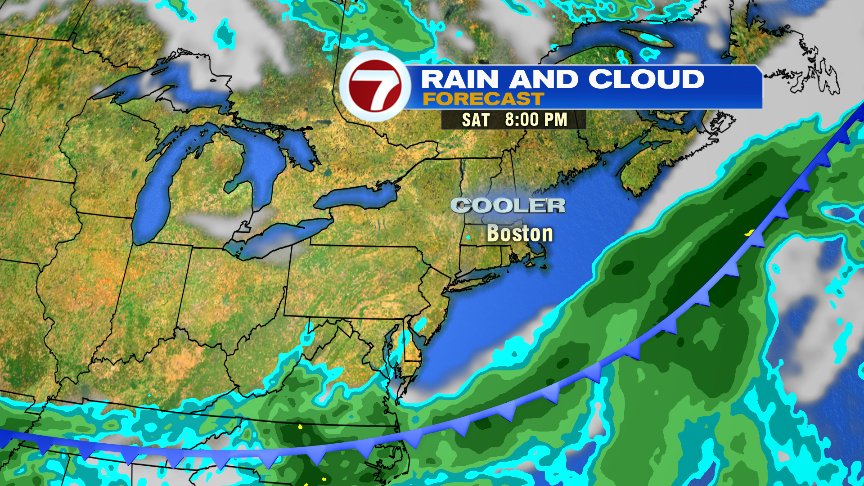 In the mean time… stay cool and stay hydrated!
@clamberton7 – twitter