So long to our nice stretch of dry weather as we get back in the weekend rain we've been used to lately. Tropical Storm Ophelia brings us rain tomorrow through Monday. It'll be breezy to gusty at times too.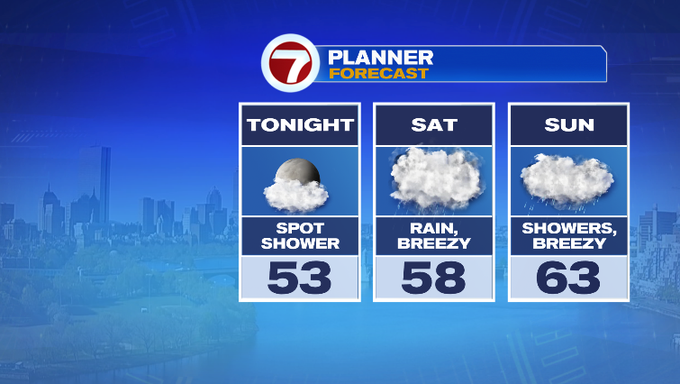 Tropical Storm Ophelia was named this afternoon. Here's the latest update from Hurricane Hunters as of 5 pm.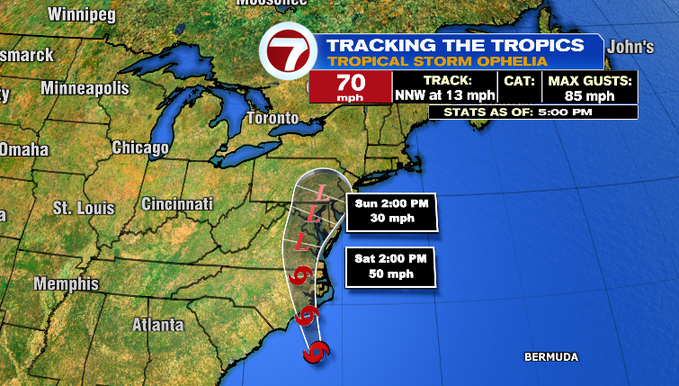 Ophelia will lose its tropical characteristics as it gets closer to us. Rain arrives tomorrow morning south to north. The farther north you are tomorrow you get a little bit more dry time.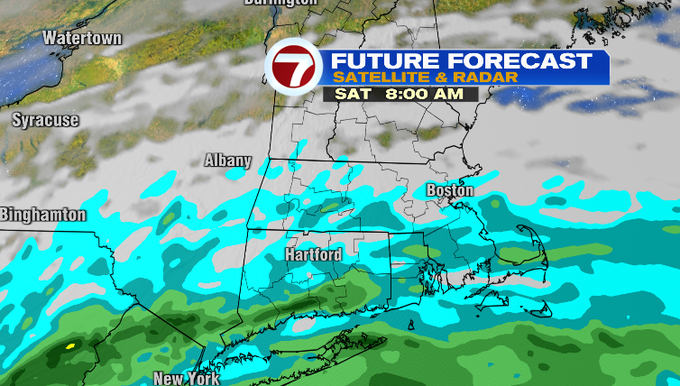 We can expect steady rain Saturday afternoon. The heaviest rain will be across the South Coast, Buzzard's Bay Cape and Islands.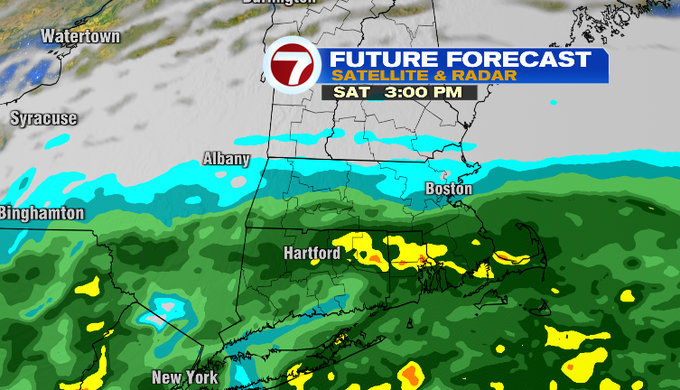 Rain will still be steady through tomorrow evening. There will be a bit of a lull late Saturday night into early Sunday morning.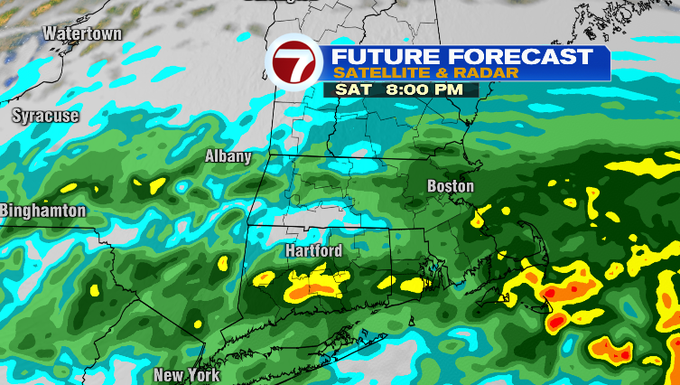 The wind will pick up later in the day tomorrow. The strongest wind will be across Cape Cod and Islands. Here's a look at potential gusts.
Tomorrow's temperatures will stay below average. It'll feel raw with the wet weather and wind out of the east/northeast.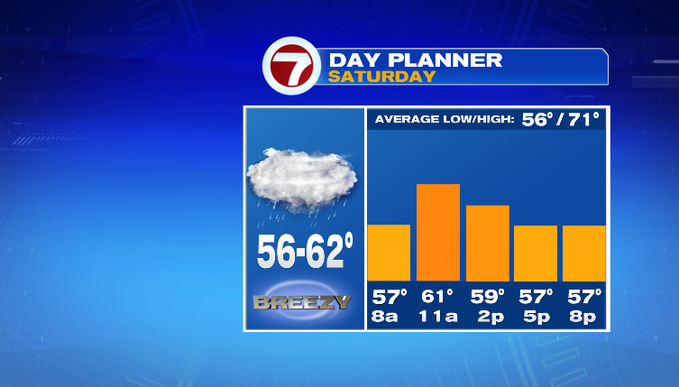 Showers will still be around Sunday. There's indications there will be a break in the action morning/midday before another wave pushes through later in the day. Temperatures will still be below average.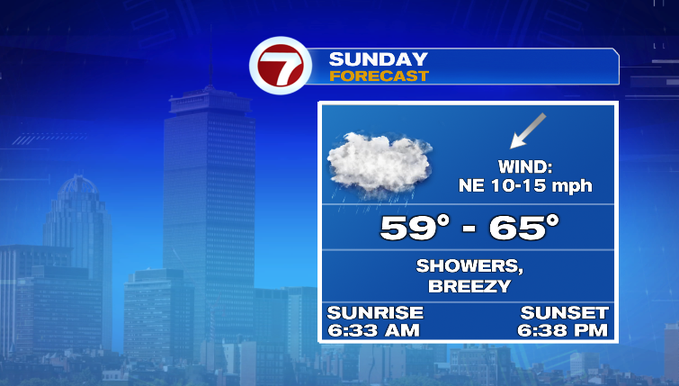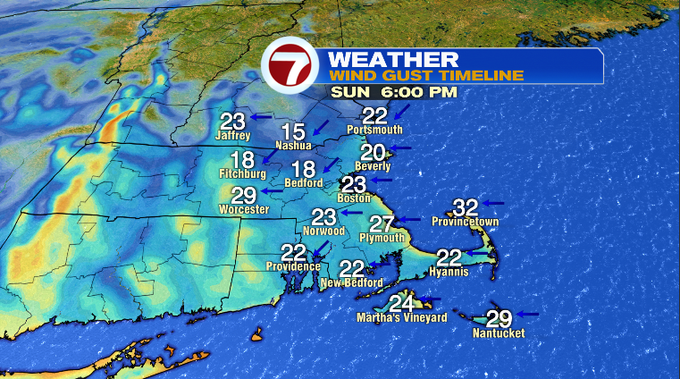 Monday will have showers in the morning, but tapering off through the day. Next week looks mainly dry with comfortable air and temperatures in the 60s. Don't forget we officially start astronomical fall tomorrow at 2:50 am!
-Meteorologist Melanie Black