I wish we could put in orders for weather.  If we could, I'd order up more days like today.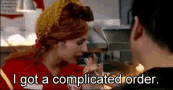 Slow going this morning, but breaking out the sunshine and 70s for the afternoon.  It feels pretty sweet for spring out there (in my humble opinion)!  No "case of the Mondays" today.
Tomorrow is a different story, as we experience a taste of summer in a few different ways:  summer-like warmth (highs in the low 80s), summer-like humidity (dewpoints in the mid 60s), and summer-like thunderstorms.  The line of storms will move through between 3pm-9pm, and will likely affect the evening commute: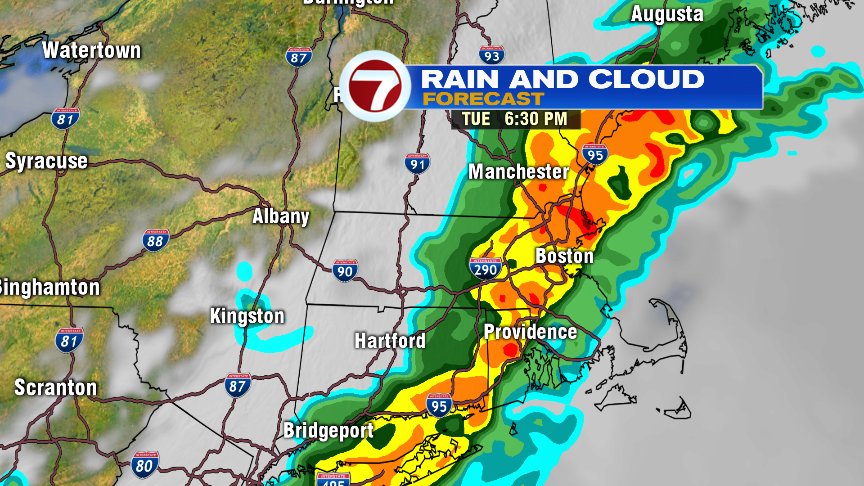 Some of these storms could be strong/severe.  This is the forecast from the Storm Prediction Center in Oklahoma, indicating the most likely areas to see severe weather tomorrow: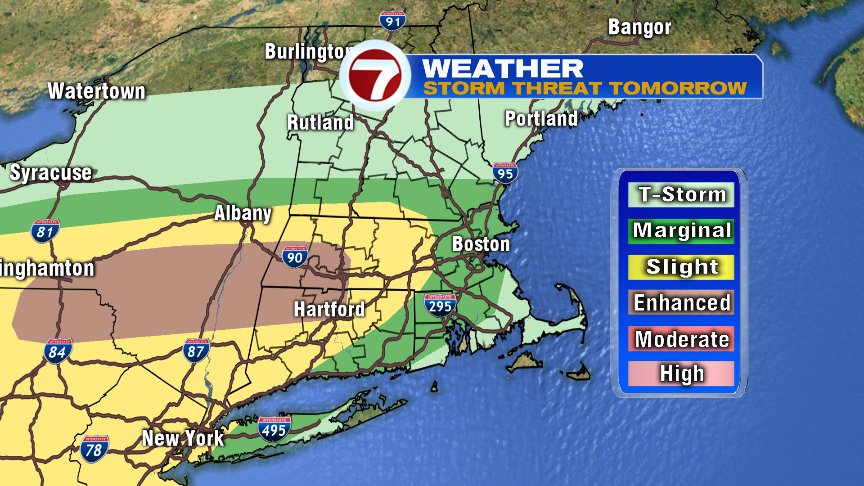 With any strong/severe storm cells, the greatest threats will be strong/damaging wind gusts as well as heavy rain.  As with any thunderstorm, severe or not, lightning is a danger.  Remember, "When thunder roars, go indoors."  So if you have that little league practice going strong and you hear some thunder-boomers, just take it inside until the threat passes.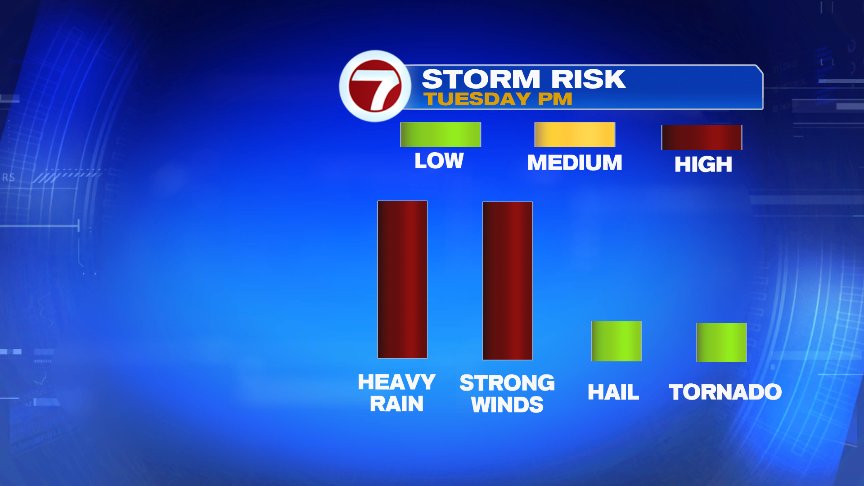 The front moving through tomorrow that will fire up these storms will also have much drier and cooler air behind it.  That front may also stall close enough to the South Coast to keep showers in the forecast for some come Wednesday.  Wednesday is a much cooler day, with highs only in the upper 50s to around 60.  Much lower humidity as well.