What a great Monday! If only we could stack two of three days in a row of sunny summer days…but alas, tis not our destiny this summer (see what happens when I write the blogs? I get all Shakespearean on you!) We have a Troubling Tuesday inbound as we track yet another storm headed for New England.
Tonight (Monday night) that storm system is located over Chicagoland with a warm from extending through Michigan and Pennsylvania. This warm front and Low Pressure will left toward New England by early Tuesday morning. Understand that these fronts are great producers of clouds, showers and thunderstorms. Here is how I think the future radar will appear through the day with 7am being the first timestamp…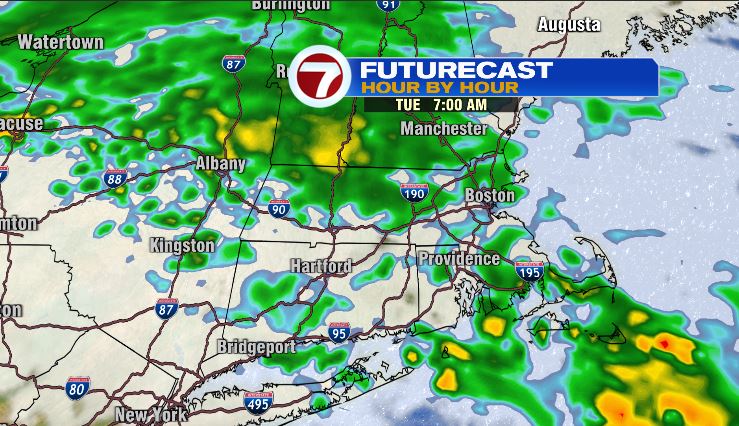 Widespread rain with some thunderstorms along the South Coast/Cape/Islands.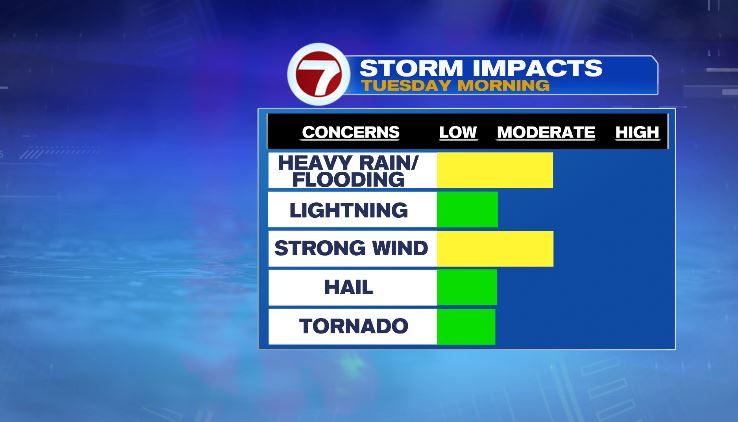 Some of the storms could contain brief, heavy rain, strong gusty wind and even a brief/weak tornado. The locations prone to these stronger storms will be along the South Coast as well as the Cape/Islands…
That graphic doesn't mean it will happen, rather, has the highest chance of it happening. In any event, the rain and storms will move out by midday and likely not see a return to rain for the remainder of the afternoon and evening commute…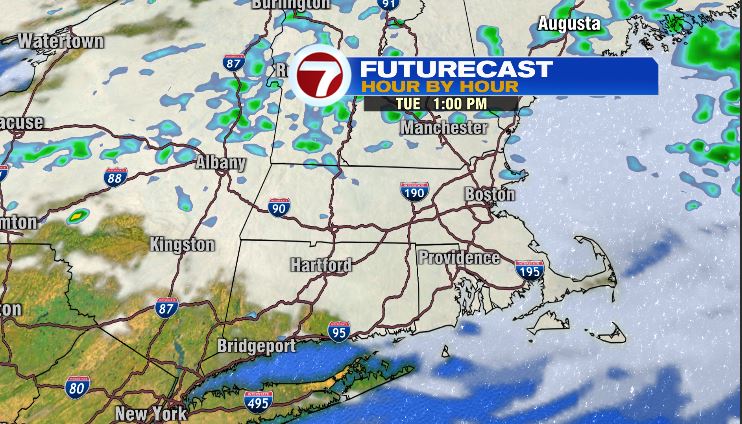 5pm…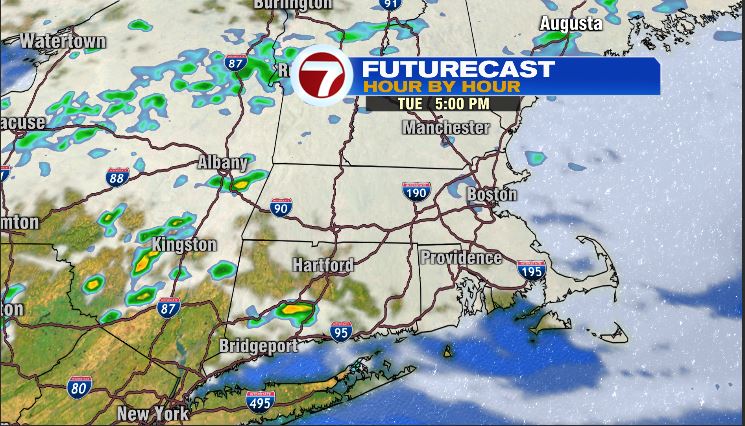 It will be somewhat humid across the region but despite a warm front producing the clouds and rain, temps likely are steady for much of day holding around 70..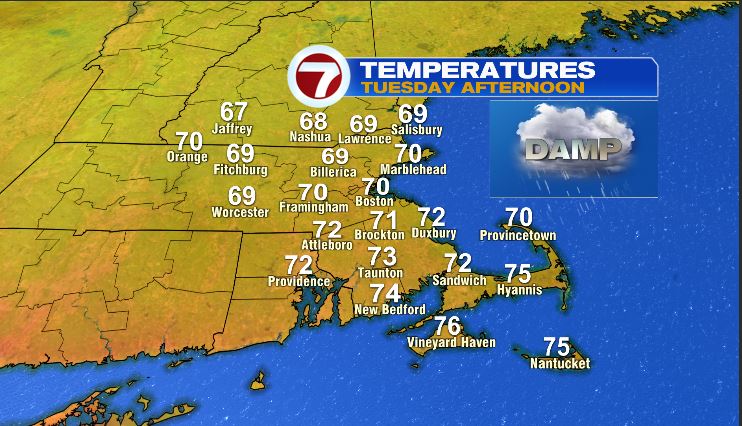 A meh day indeed. Grab some tacos to cheer up! As for the remainder of the week, still a bit unsettled on Wednesday with a few morning showers (Cape t-storm) and then improving weather during the afternoon. Thursday looks to be the pick of the week along with Saturday and Sunday.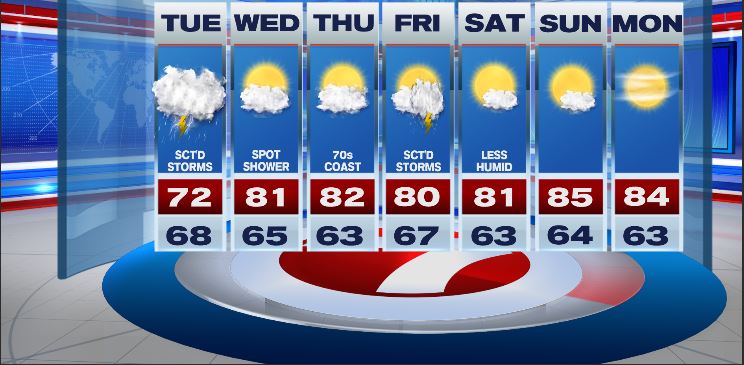 Have a good evening, have the rain gear ready to roll for that Tuesday morning commute!
~JR