Finally! It was nice to break back out into the sunshine yesterday with some milder air surging in, allowing temps to warm up into the low to mid 70s. Today, we'll do it all again with highs running into the mid to upper 70s. Enjoy!

A few passing, isolated showers are possible near day's end, but the bulk of today and this evening turns out to be dry.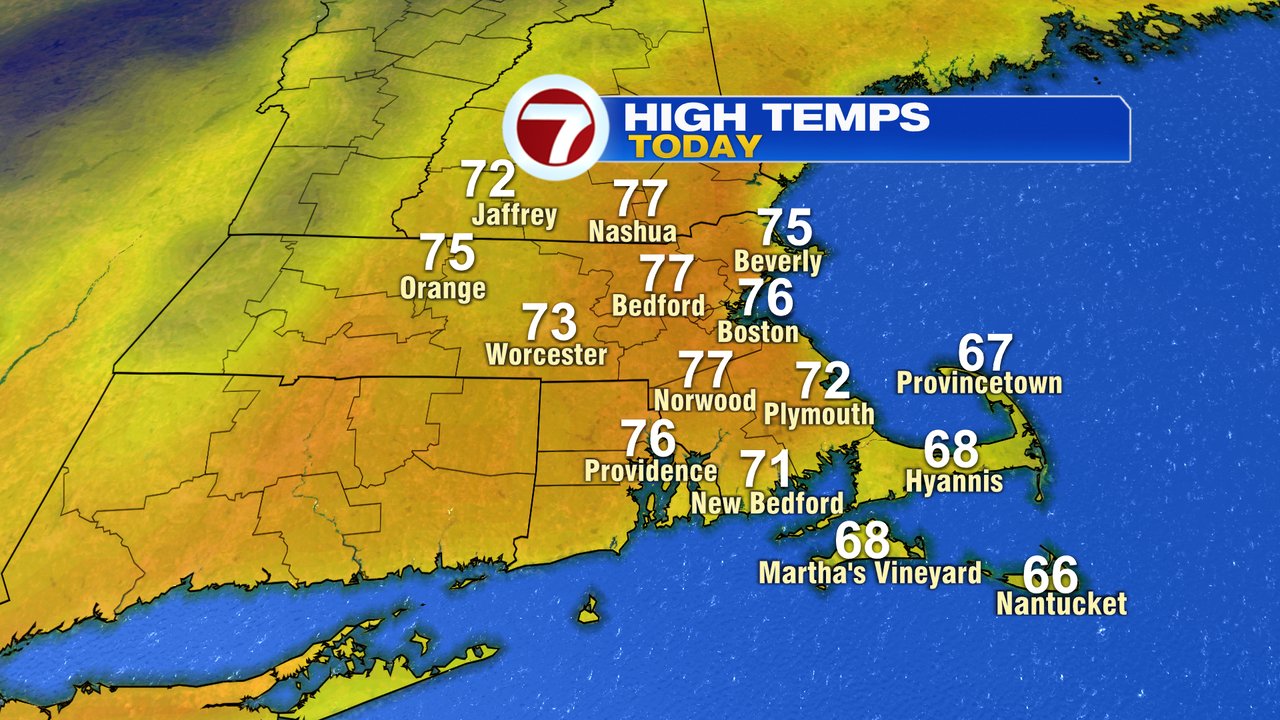 Tomorrow, it'll be much cooler with highs in the mid to upper 50s. While a few showers are possible in the morning across Southeast Mass, sunshine moves in fairly quickly, allowing for a bright midday/afternoon for all.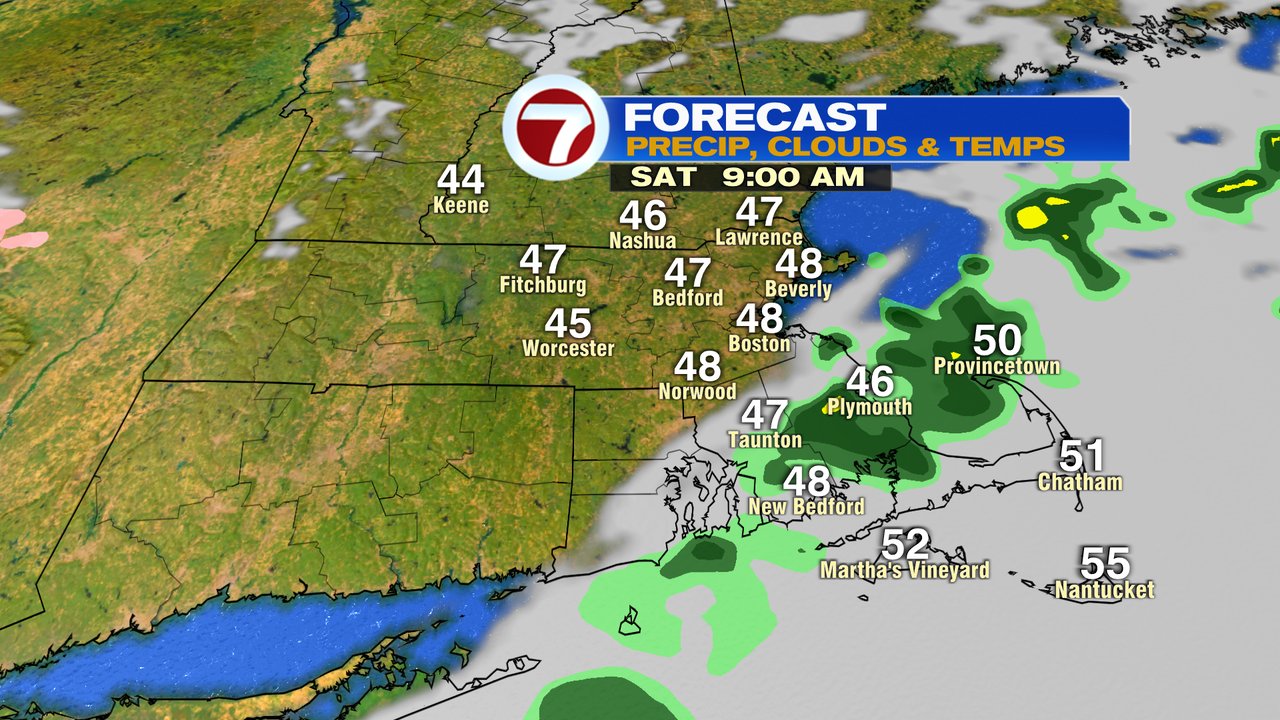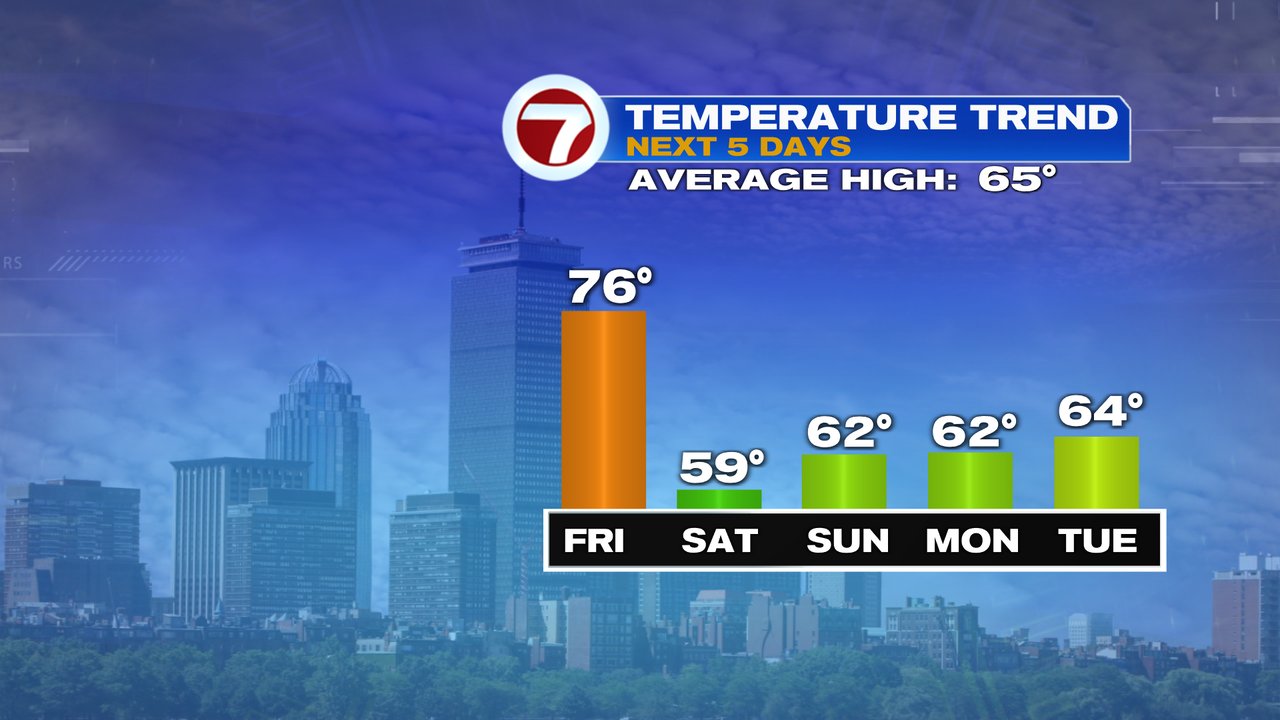 Sunday and Monday, temps bounce back into the low to mid 60s after a chilly start. We'll stay dry too. In fact, the next chance for widespread showers won't arrive until either Thursday or Friday of next week.