7Weather – What a temperature rebound today! Some towns started off chilly in the 30s before ending the day in the low 70s. Overnight, it will stay quiet, dry and mainly clear. Over the next couple of days, high temperatures will be warm near 80° with a low chance for late day thunderstorms.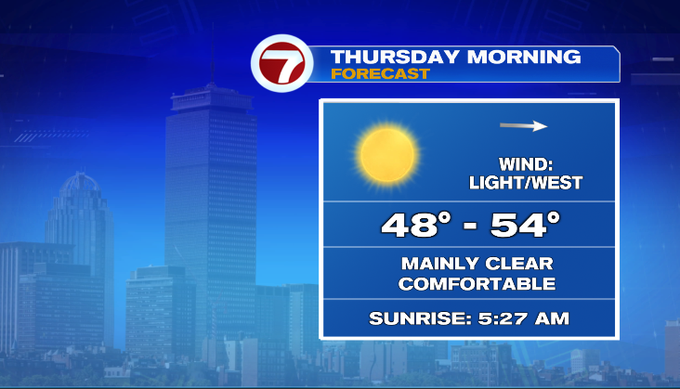 Tomorrow morning starts off mainly clear with light wind. Temperatures won't be as chilly as this morning, thanks to a milder airmass. Low temperatures will be near 50°. There will be a lot of sunshine during the morning. Some clouds will build through the afternoon with a chance for a few thunderstorms popping up late afternoon/early evening.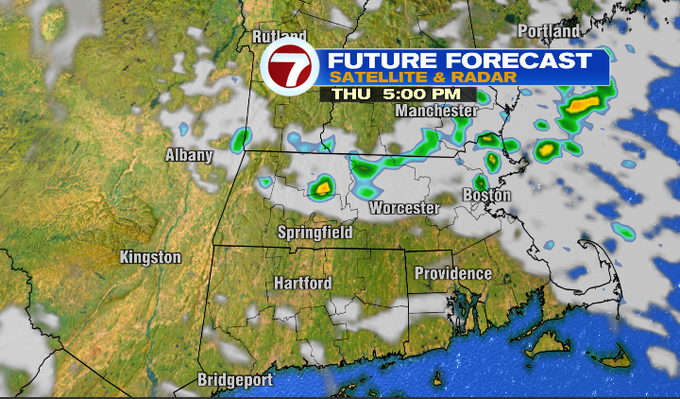 Friday will be slightly warmer. The morning will start off in the low 50s with some high clouds. Temperatures will climb quickly into the low 80s. More clouds will build in the afternoon and there will be another low chance for a couple thunderstorms.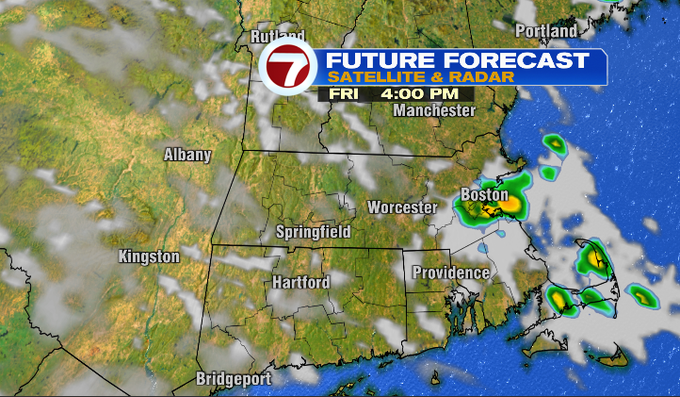 The 80s streak continues! Saturday afternoon will feature warm temperatures near 80° again. Southeast Mass will have a small chance for a late-day thunderstorm. We'll also watch as a trough moves into Northern New England with a cold front that will drop temperatures to end the weekend. Expect mid/upper 60s for highs on Sunday with temperatures running cooler at the coast. It might seem cooler but highs will be closer to average for this time of year. The forecast looks great for a Mother's Day brunch outside!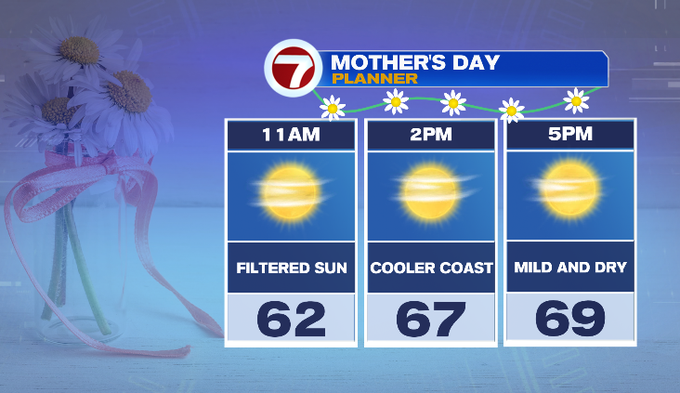 Early next week looks great! Quiet with 60s and some sun.
-Meteorologist Melanie Black