Editor's Note: This blog was written by 7Weather intern Tyler Hughes. 
Another comfortable August day in the books! The August supermoon was in full force last night, and if you didn't get a chance to see, tonight will again feature clear skies perfect for viewing. Look to the Eastern sky around 9-10pm for the best viewing. When a supermoon occurs, the moon is in the closest point to Earth in its orbit, so this also affects our tides – just like last night, a Coastal Flood Statement is in effect this evening for localized splashover in our coastal communities. The next high tide is around 12:30am tonight.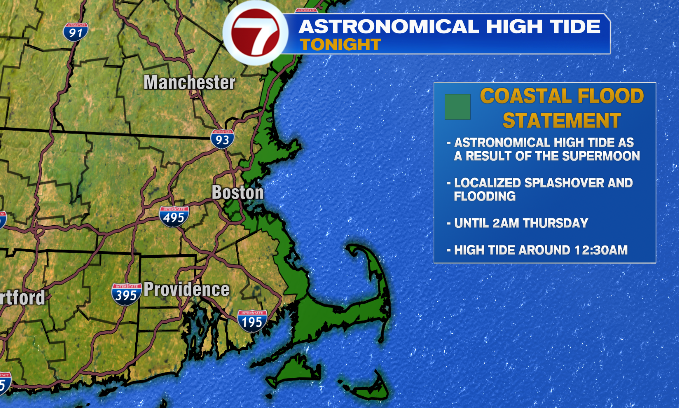 If you don't have a chance to catch tonight's moon, you're in luck – the full moon at the end of August will also be a supermoon. Tomorrow, expect temperatures to climb into the lower 80s, remaining in the 70s along the coastline. It will be breezy at times, especially in the afternoon hours.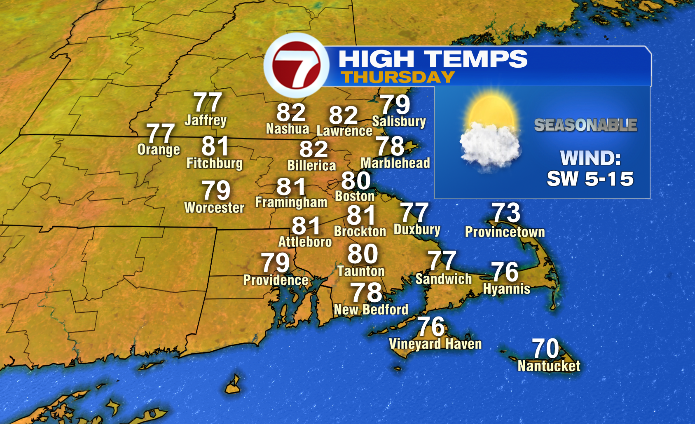 Tomorrow will also be hazy at times, thanks to another plume of wildfire smoke. This won't be as thick or strong as the rounds of smoke we had earlier in June and July, but it will be noticeable in most locations. At this point, the good news is that no major impact on air quality is anticipated.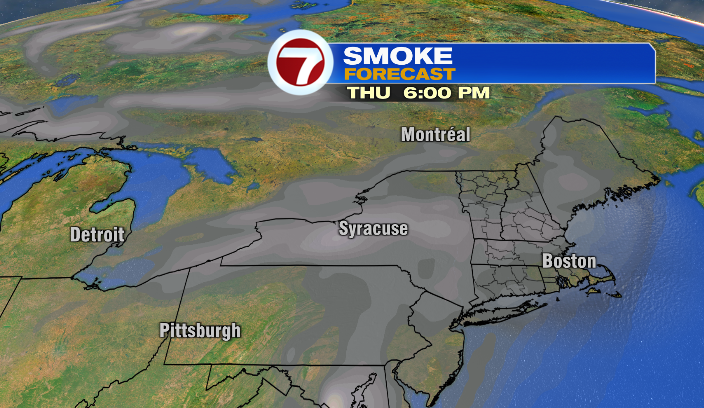 On Friday, a cold front approaches us from the North, pushing humid air ahead of it. This influx of moisture, along with other factors, will trigger some scattered storms during the day, becoming most widespread during the afternoon. I don't think Friday is entirely a washout, and much of the morning will be dry.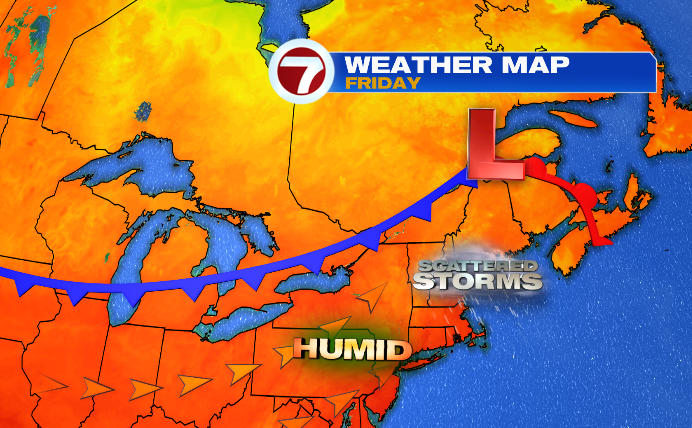 Here's one model's take at what this could look like – it doesn't necessarily mean storms will be along the North Shore at 5pm, but it's meant to give you an idea of the intensity, coverage, and timing of the storms. There is the possibility that some of the storms could turn strong-to-severe, as well.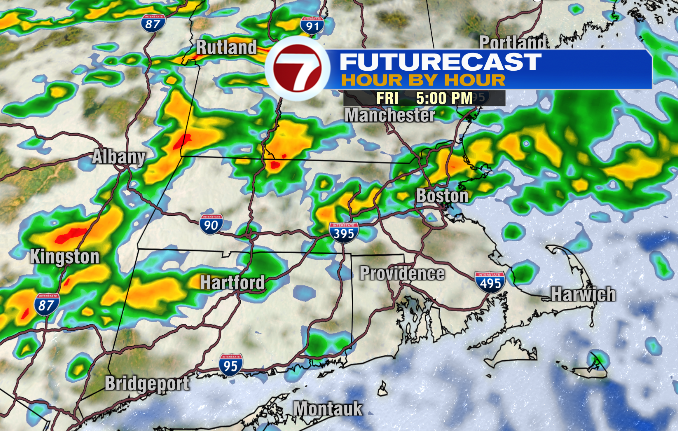 Things look to clear up for this weekend… a real nice few days to hit the beach! Along the coast, temperatures will peak out in the mid 70s and remain comfortable. Other than a few leftover clouds hanging around Saturday morning, skies will remain mostly sunny.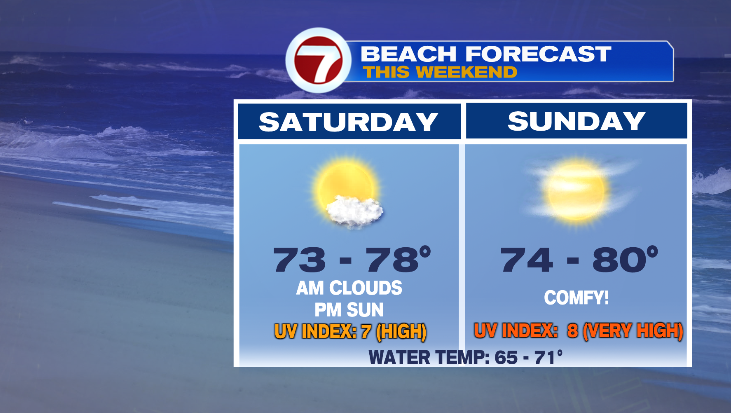 August is looking more promising than July already! Just two unsettled days over the next week or so…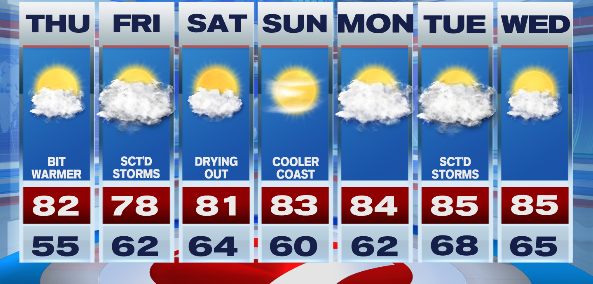 Have a great night!
-Tyler