Welcome to the weekend! Temperatures will be warmer and humidity will come up this afternoon. It's a mainly dry day. Storms arrive tonight, continuing off and on through tomorrow morning. It's not a washout of a weekend, and you can find time to get outside!
We'll gain more clouds and humidity through the day as the wind switches out of the south. Highs will be in the 80s. Most of the day is dry, making it a decent beach day. After high tide at 9:25 this morning, the water will continue to go out. Low tide is at 3:10 pm giving you plenty of beach space until then.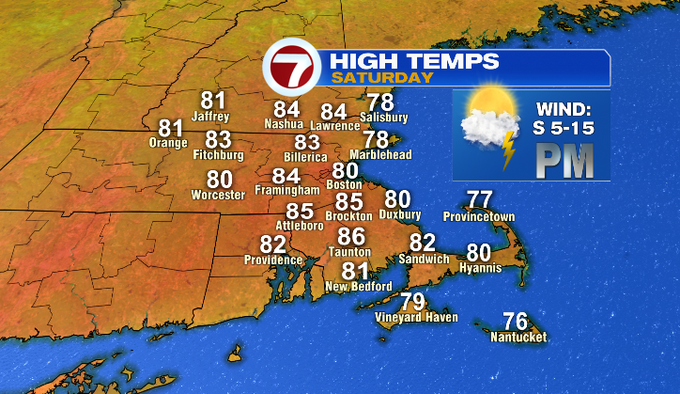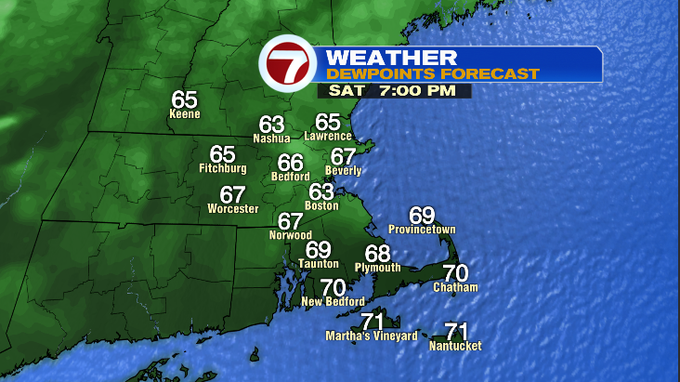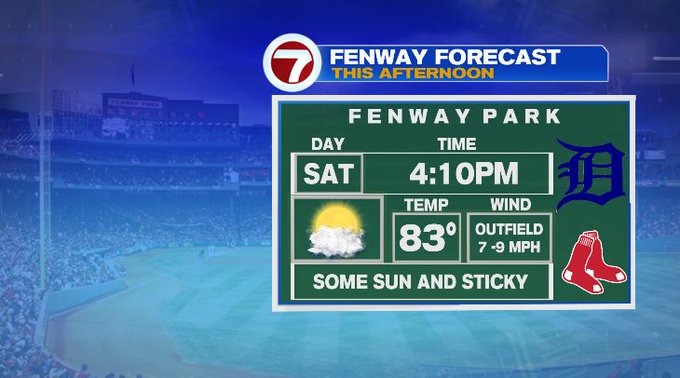 We're watching a disturbance moving through the Great Lakes/Canada region. Its energy will tap into some instability later today. The greatest chance for some storms to turn strong or severe today will be to our west across New York State and into western Mass. Thunderstorms are most likely to the west and into western Mass if you're out from 6-10 p.m. The storms will continue to move west to east into Sunday morning. The biggest threats will be strong wind, lightning and downpours tonight and overnight.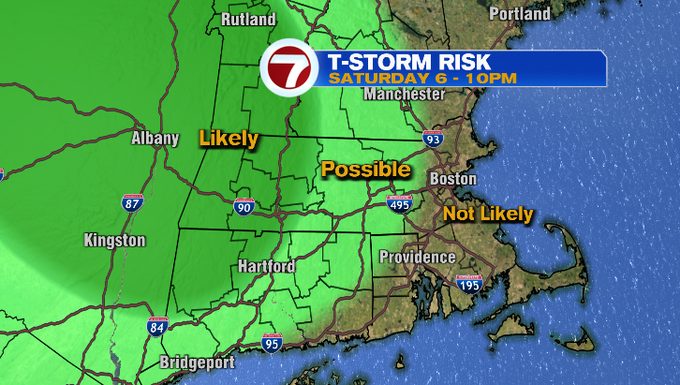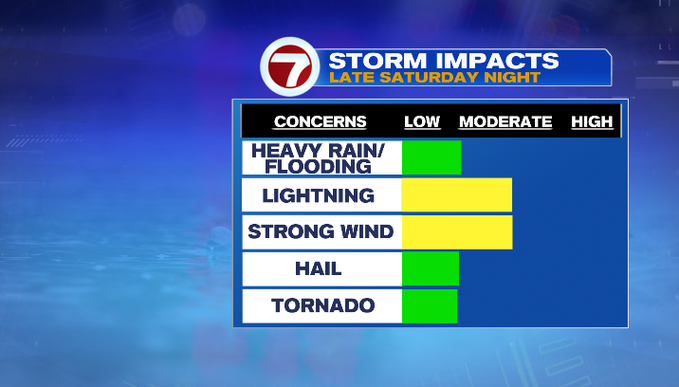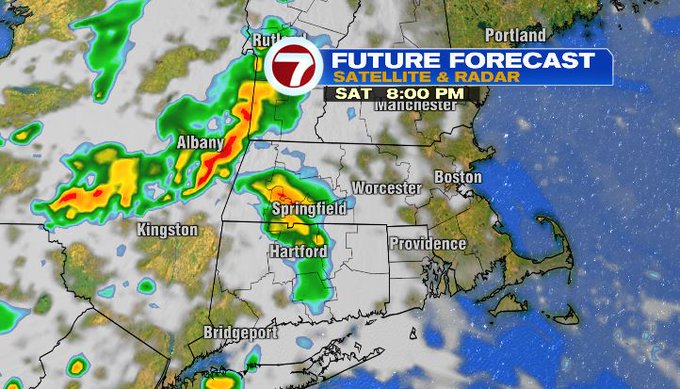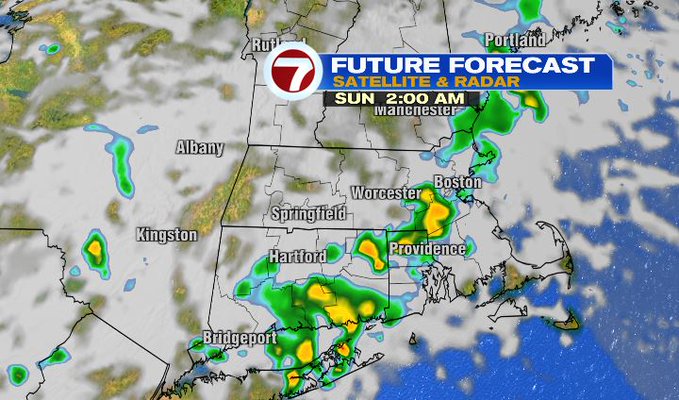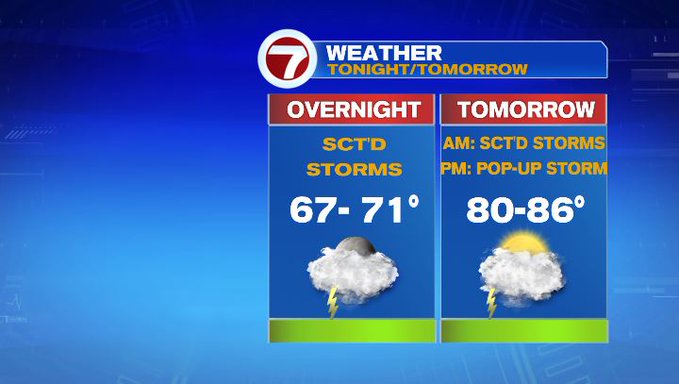 Waking up tomorrow, we'll still have some storms around. As of now, it looks like storms will be around through midday/early afternoon. There's a chance the higher humidity could fuel an isolated storm in the afternoon. Temperatures start off in the upper 60s and will reach the mid/upper 80s. It'll feel muggy too.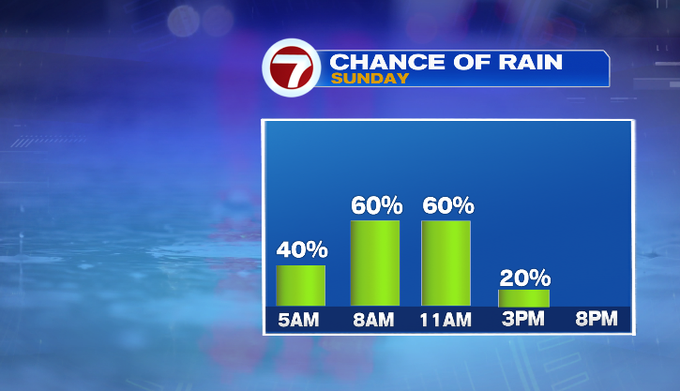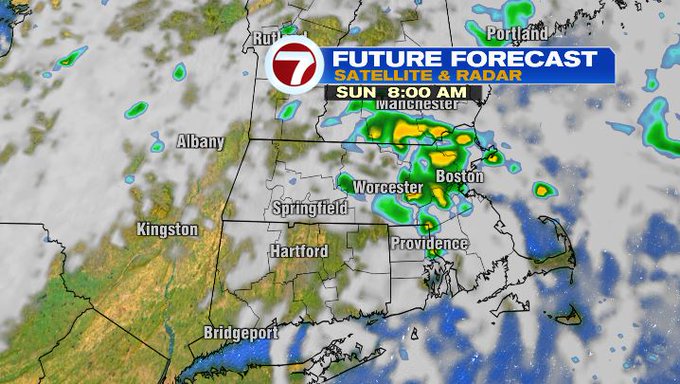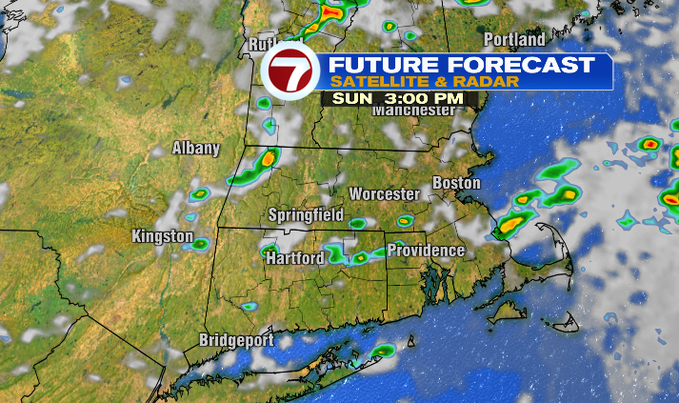 Here's your forecast for the Cape and Lakes!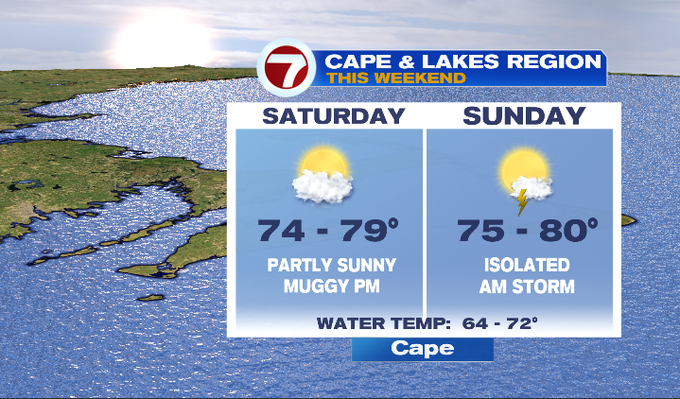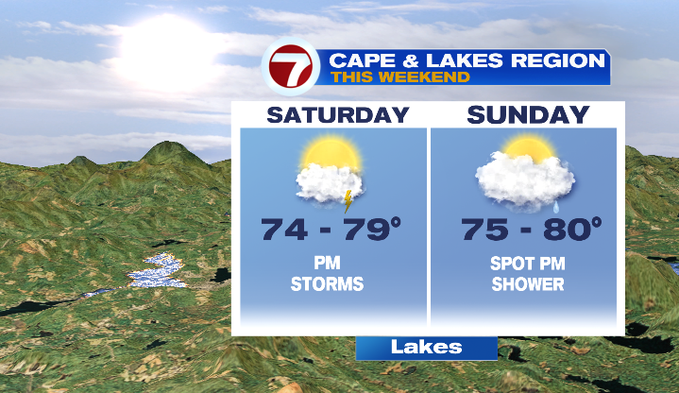 Monday will be more comfortable. Scattered storms return Tuesday. Some could be strong to severe. Stay with us for updates as we get closer.
-Meteorologist Melanie Black