Is it late October or early September? The average high for today is just 59° despite temperatures soaring into the 70s this afternoon. And it's not just one day of the 70s, we'll keep them around through Saturday!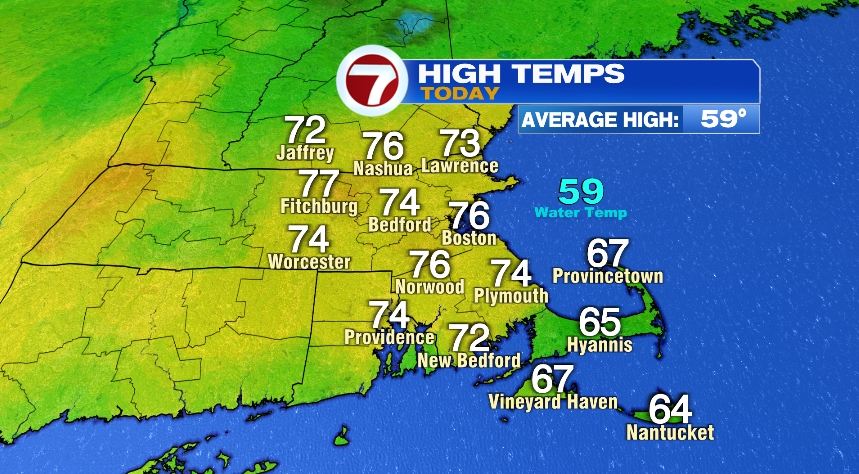 With a stretch of warm afternoons of course comes warm overnights. Two nights ago we had lows falling into the 30s. Last night was the 40s, and tonight we'll hold on to the 50s. Remember, 50s are where our typical high temperatures are!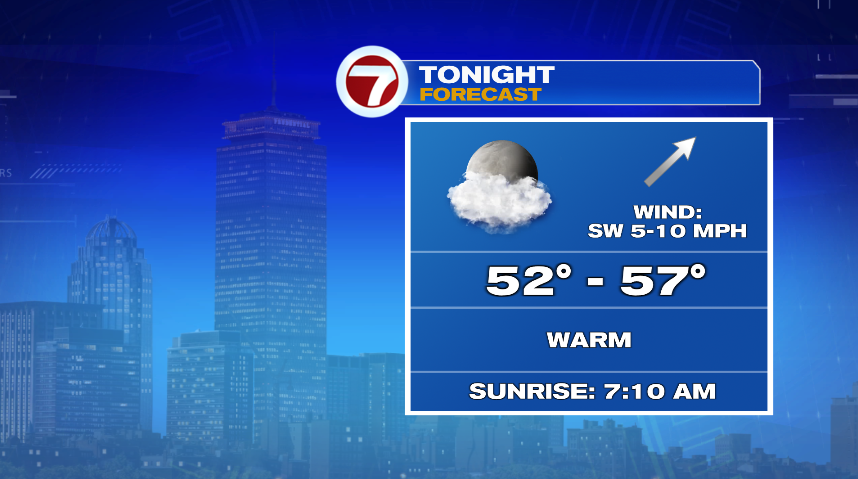 We'll do it all over again tomorrow, but you'll notice more clouds. You may have noticed the clouds increasing through the afternoon today after a mostly sunny start. Tomorrow will be more of a partly cloudy to mostly cloudy day. It won't hold temperature back though, we're heading right back to the 70s.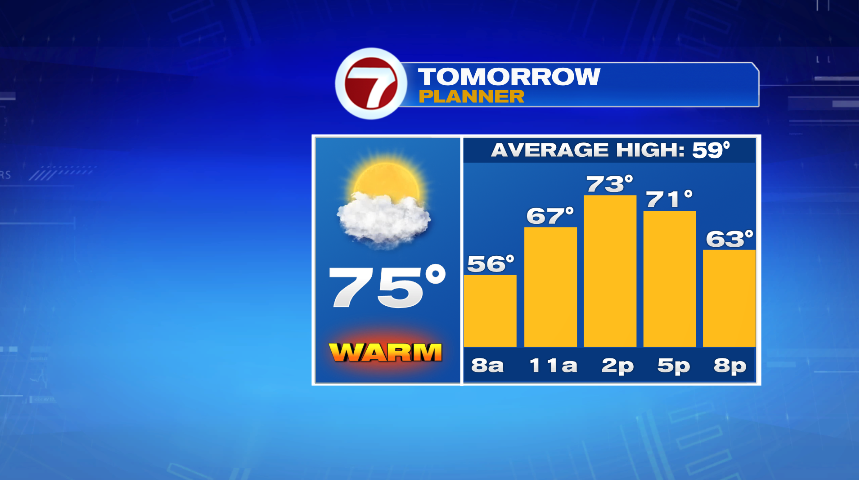 We'll stay in the 70s through the start of the weekend with quite the temperature drop on tap for the second half. But it's all about perspective. That big temperature drop will send us back to reality on Sunday.
A potent cold front like that must mean rain chances then, right? On the weekend, go figure. Well… kinda. The weekend forecast is actually looking pretty nice, especially after what so many of our weekends this summer and fall have given us. A cold front will move through late Saturday and open the door for the cooler air on Sunday. But that cold front is a pretty dry front. It will increase our clouds for Sunday but we'll stay dry for much of the day. It's actually not until the warm front arrives that our rain chances will go up — and that is more Sunday evening and Sunday night through Monday timing.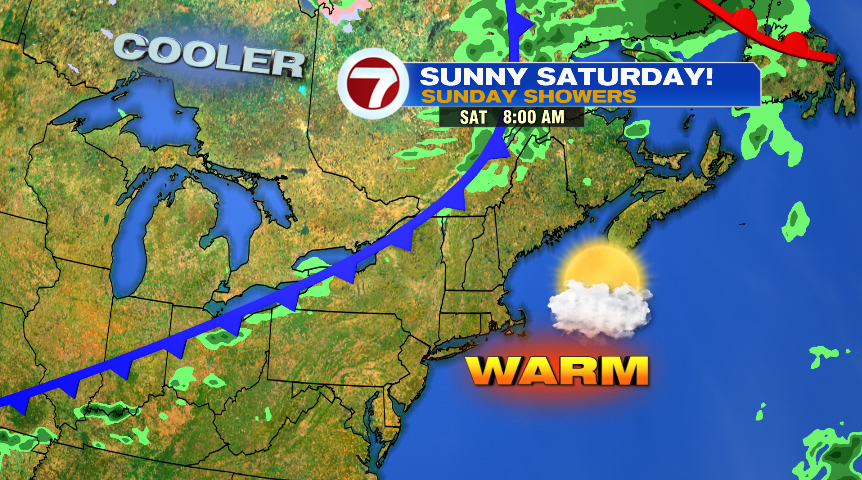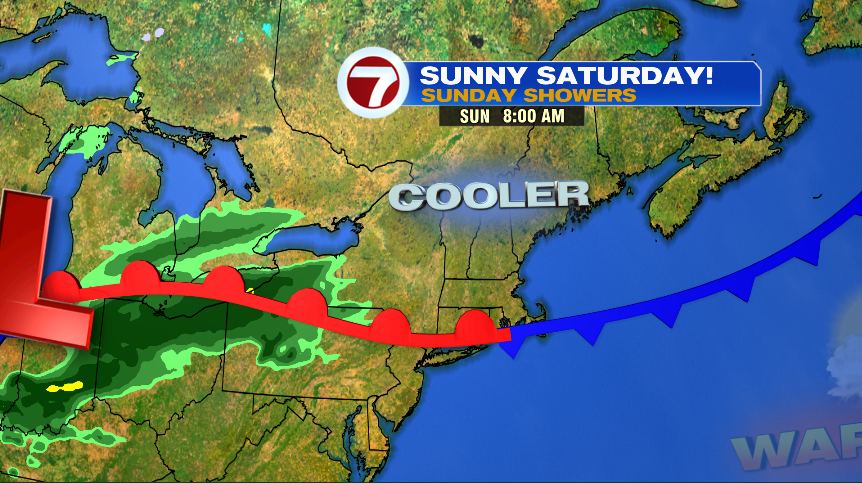 So while Sunday is likely to produce some showers, we'll make it through a good chunk of the day before that happens. It's cloudier, and it's cooler, but it's far from a washout. We'll keep the showers around Sunday night and through much of Monday.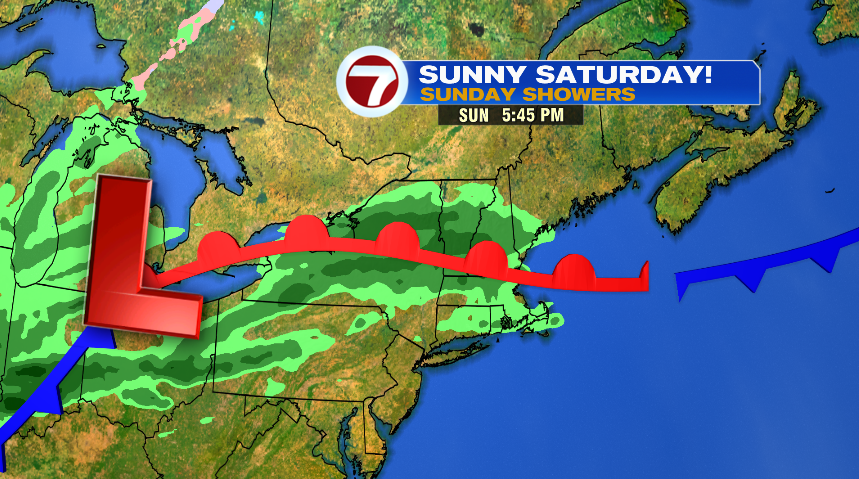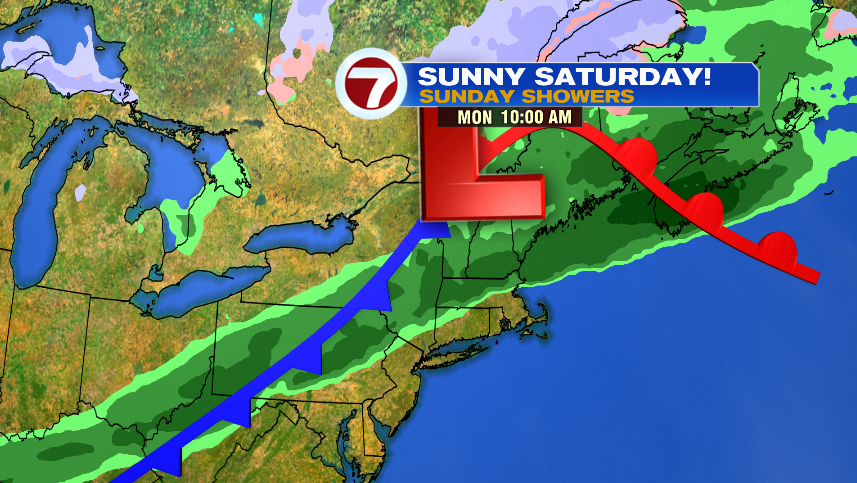 And what would New England weather be without some crazy temperature swings? On the back side of that second cold front (so late Monday) will be a shot of cold air, even for October standards. It's very possible that Tuesday and Wednesday see high temperatures that don't even make it to 50°!