Well… what a fall from grace. It's hard to believe that just three days ago, Boston tied a record high temperature at 81°. Today was chilly and tomorrow will be colder. Not only colder, but some of us could see our first snowflakes of the season tomorrow!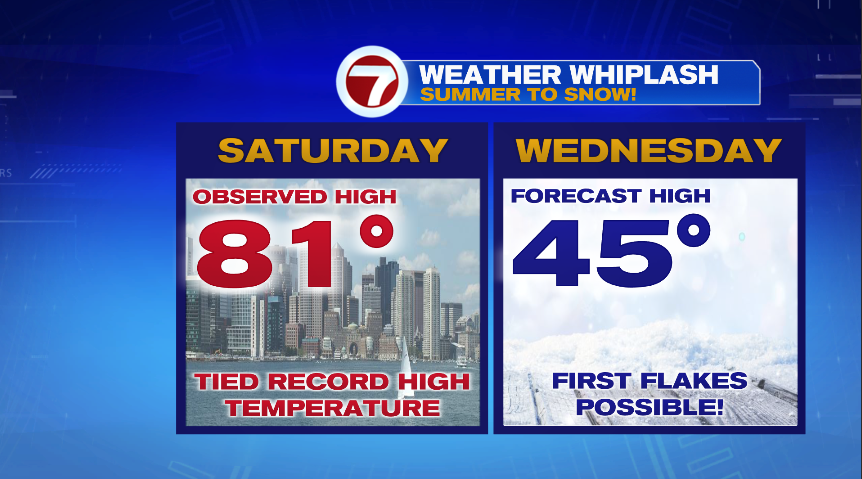 Temperatures will fall quickly this evening for those out celebrating Halloween so bundle up. We'll fall from the 40s to the 30s and that's where we'll wake up tomorrow morning. Kids at the bus stop should stay dry but you'll see more clouds than we had today. I'd pack the rain coat with them tomorrow, as we'll bring a few showers into the forecast by midday and through the afternoon and their bus ride home.
For so many reasons, tomorrow is not as nice as today was. Yes, today was chilly, but tomorrow will be a few degrees colder. And it's not just the temperatures, we'll have a lot more clouds than we had today and the wind will be stronger as well, especially on the coast. We'll also track a few isolated showers tomorrow and with the colder temperatures, some of us will see our first snowflakes of the season. No, we're not talking about accumulation, just some wet snowflakes mixing in with the rain.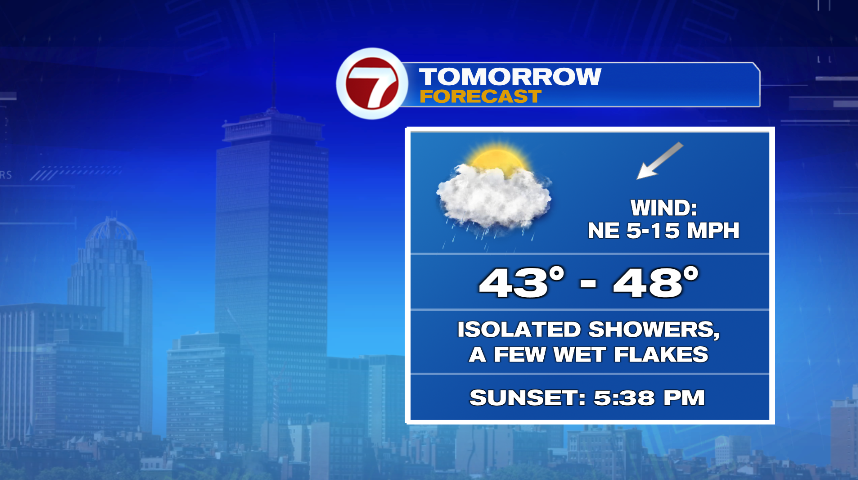 So keep the rain gear and umbrella handy tomorrow with those on and off showers sliding through. It won't be a repeat of Monday with an all day rain, but chances are you'll run into something tomorrow and wish you had it. And for some, primarily inland and higher elevations, don't be shocked to see a few snowflakes tomorrow afternoon. Tis the season!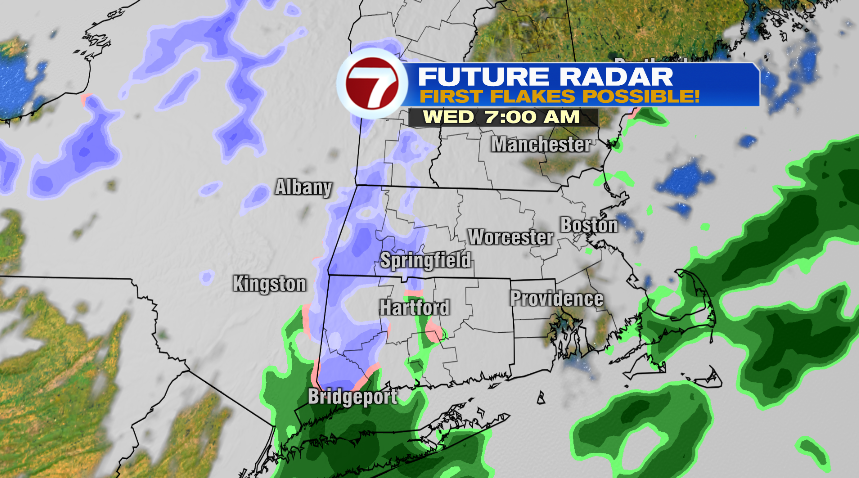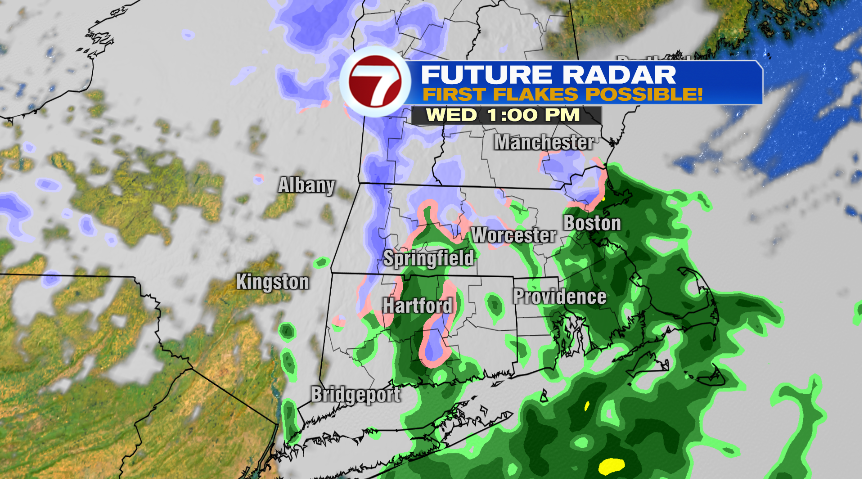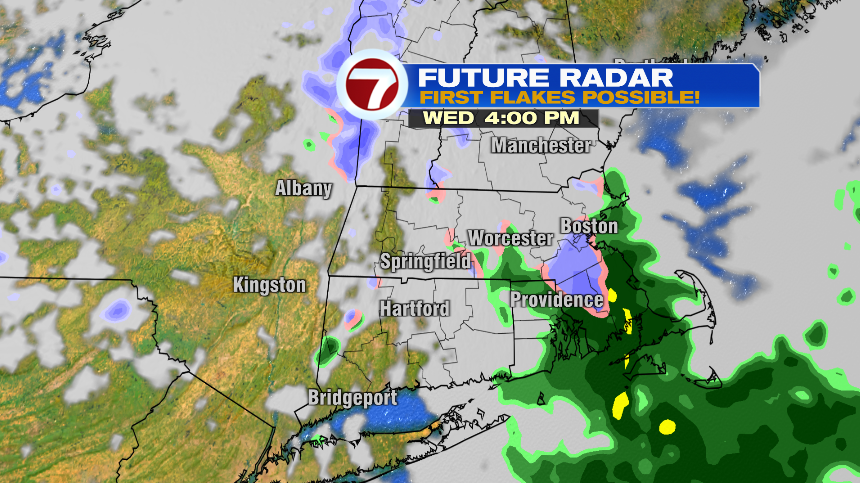 The cold air will stick around for one more day on Thursday, but at least Thursday will be more like today, with sunshine out in full force. It seems like so many times this year we've sat here and said and "just in time for the weekend" followed by bad news — generally rain. This weekend thankfully that's not the case. Today, we get to say, just in time for the weekend, temperatures will head back close to and even above average.