As we knock on the door of March it finally looks like winter and it's about to feel more like winter as well! High temperatures today were actually close to average, just slightly below. Boston's high today was 38° and the average high is now 41°.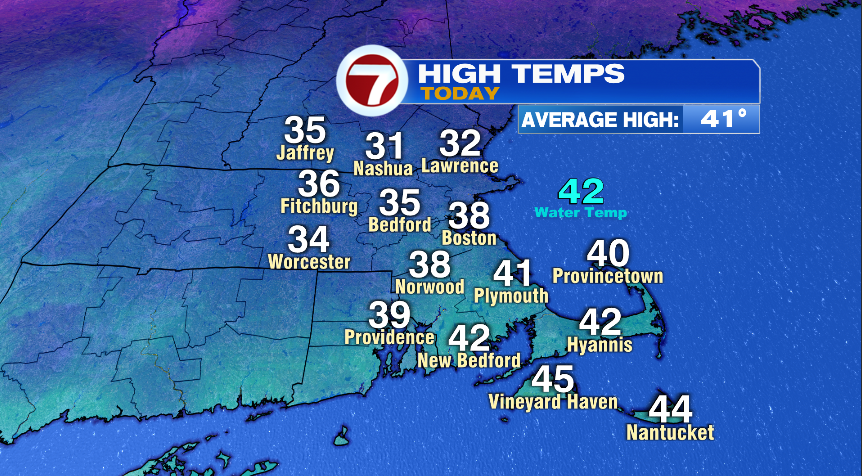 The problem is, we didn't spend much time there. We hit our high temperatures this morning around sunrise and then were falling ever since. We spent most of the day in the lower 30s.
We had the sun which was nice, but we also had a lot wind, which of course made it feel not even close to 30°. The wind today was generally sustained between 15 and 25 mph with gusts over 40 mph at times. That dropped our wind chills to the teens for most of the afternoon. Wind chills will continue to be a factor tonight and into early Saturday. Thankfully the wind will back down dramatically for the day tomorrow.
Wind chills tonight, however, will drop to the single digits if you're heading out for dinner plans or a night out. So bundle up!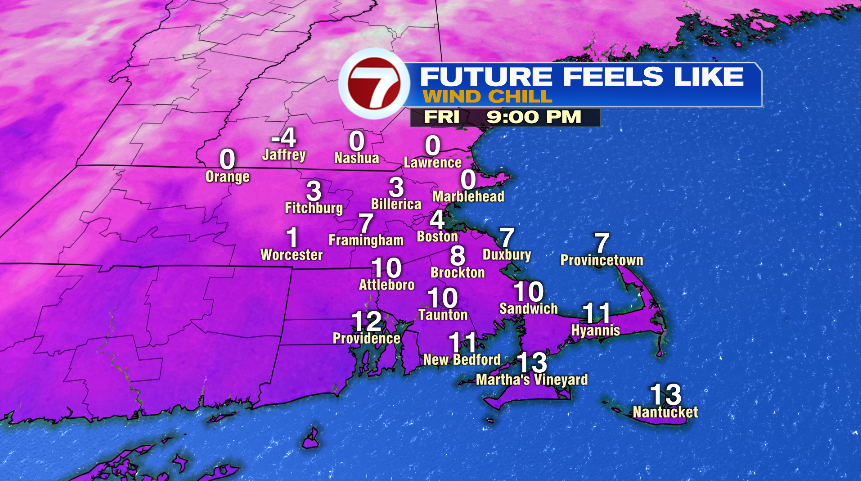 By Saturday morning we'll drop subzero for wind chills. Actual air temperatures tonight and early Saturday will fall to the single digits (above zero), but the wind will make it feel below zero.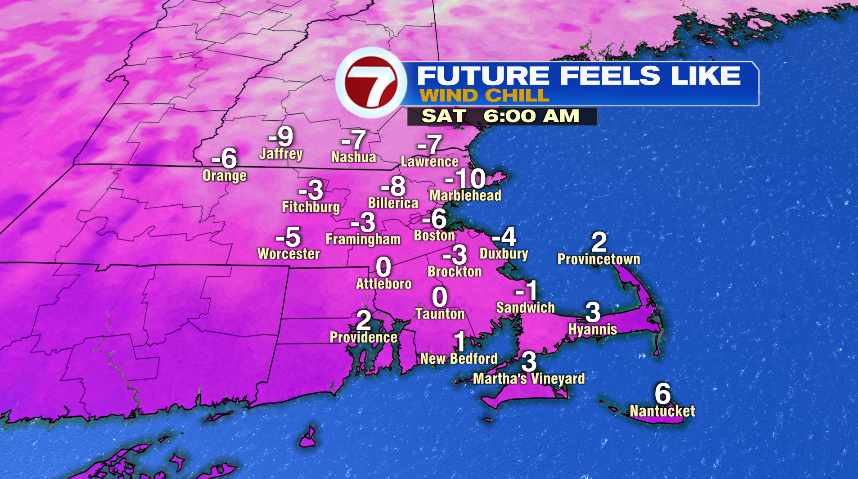 As I said before, the wind will back down a ton for the day on Saturday. So while air temperatures are cold on their own, the wind won't be a huge factor on Saturday. Air temperatures will likely only top out in the low 20s but thankfully wind chills only 3-5° off of that in the afternoon.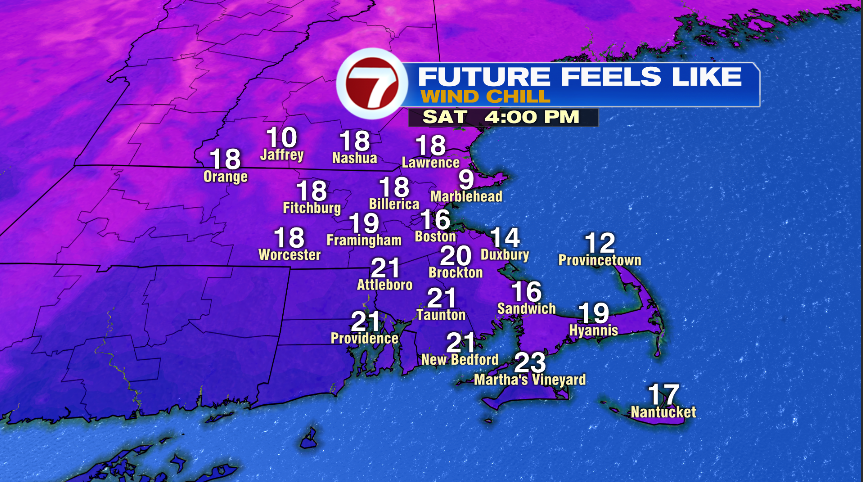 Both Saturday and Sunday could see a few snowflakes in the afternoon and evening but they're non eventful. I'm not expecting any more than a patchy dusting from these but with the colder temperatures, could be a little slick on the roads or sidewalks, so just be aware if you're out and about.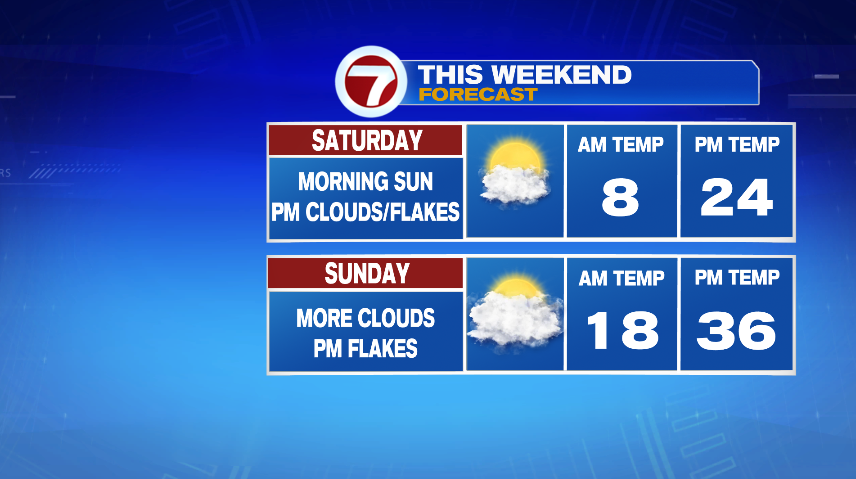 So don't worry about shoveling this weekend, but don't put that shovel away… something's lurking for early next week. And if you have a snow blower, just maybe check to make sure you have some gas ready just in case…