After another summer like day today, we're back to fall starting tomorrow. It's about peak color in northern New England for leaf peeping so if your that's in your plan book you'll have decent weather for it. Saturday is definitely the better day if you're going to the Whites, with a few showers possible on Sunday.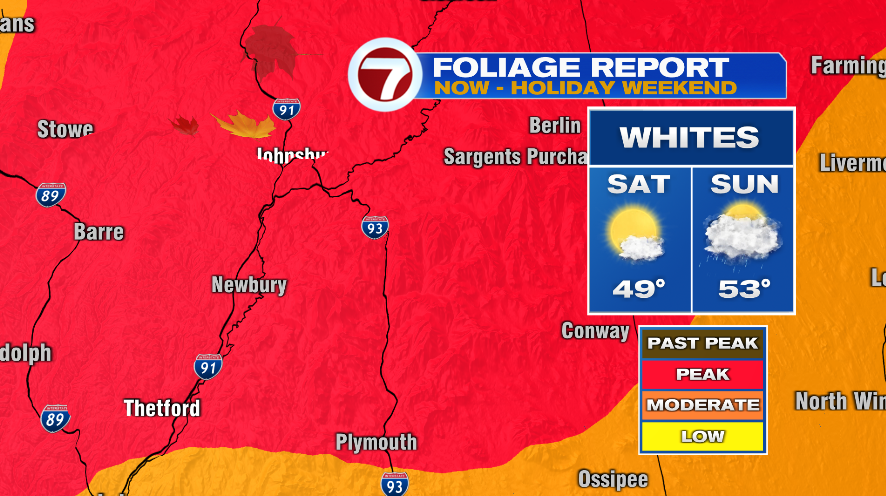 If you're heading to the Berkshires, you'll still have decent color but it's not quite as far along as it is up north. I think we can avoid the rain chances on Sunday, however.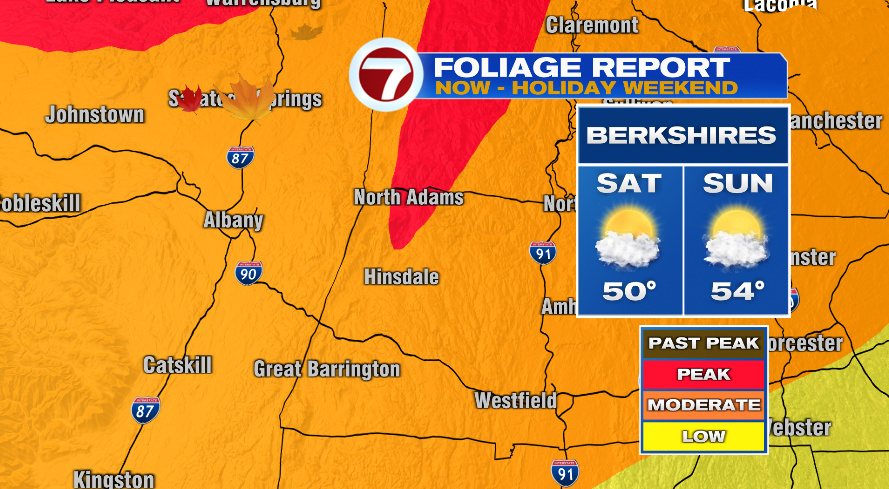 If you're just hanging around eastern Massachusetts whether that's apple picking, pumpkin patches, or the final weekend of the Topsfield Fair, you have nice weather here too. Early Saturday will be cloudy and even some showers south of Route 44, but everyone else will have sunshine out the gates tomorrow. Even on the Cape by late morning the showers will exit and the sunshine will return. Sunday is just a gorgeous fall day after a chilly start.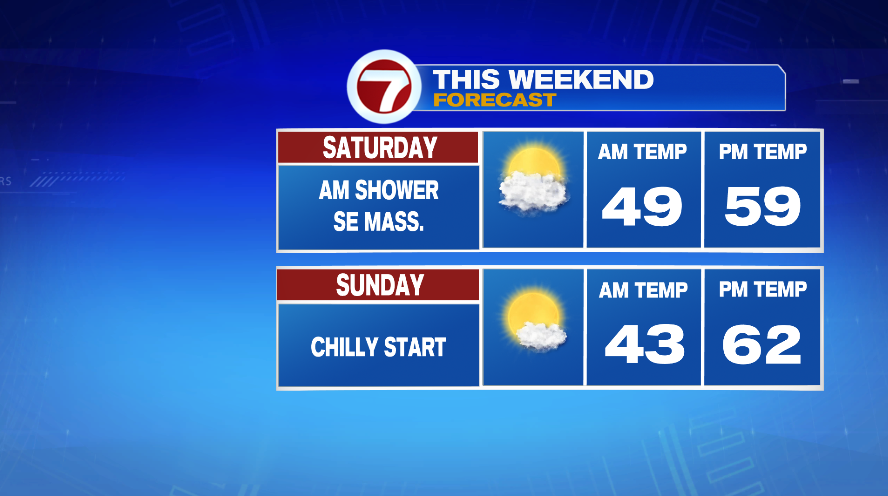 Of course it's getting to be the time of year where we start talking about frost and freeze. Outside of very patchy frost in the higher elevations on Saturday night/Sunday morning, we'll all be safely above any frost potential this weekend. For Boston, we're still quite a ways away from our average first FREEZE (not frost). On average that happens in the second week of November, but if we look back at history, that is getting later and later. It's almost 2 weeks later than it was in the 1800s. The earliest freeze on record for Boston happened in 1881 with the latest freeze on record in 2009.