It's a new work week and make sure you have the rain gear as you head to work and school. It's a wet start and it will be a wet finish today. In fact rain will continue to get heavier as we head through the day. Scattered showers this morning will become steadier and heavier this afternoon and evening. It will be breezy on the coast line and that onshore wind, with the clouds, will prevent temperatures from moving much today and keep us in the 60s this afternoon.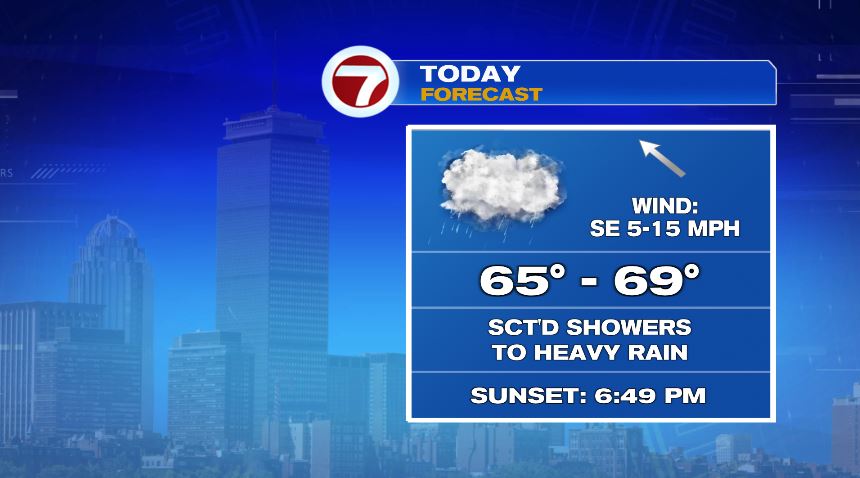 We do have a flood watch in effect for eastern Massachusetts where we could see 2-3″ of rain today. Unfortunately that includes the Attleboro-Providence areas that were slammed with rain just a week ago today. Outside of the flood watch will still see an inch or so of rain. In towns like Leominster and Fitchburg that's still too much rain but the flood risk there, while not zero, is lower than in the green shaded areas.
Most towns are line for at least an inch of water today with the 95 Corridor likely picking up 2″ and in some cases close to 3″ of rain. The rain is with us all day long today, not moving out until late this evening, likely after 8pm.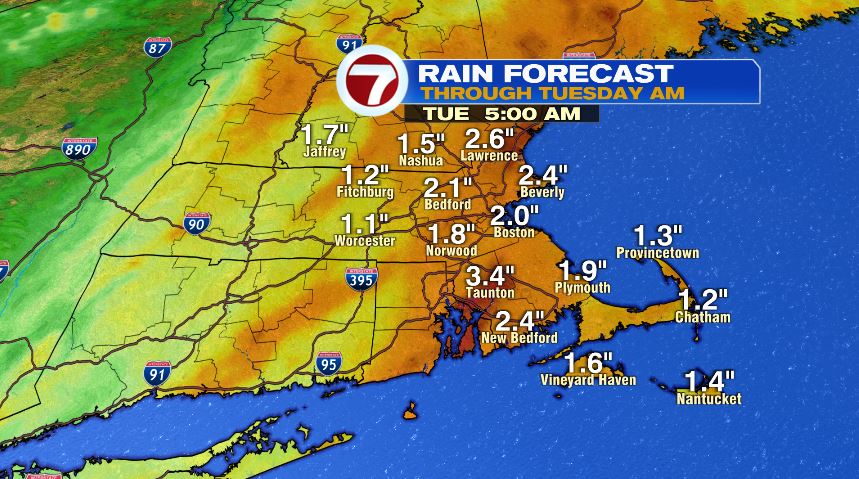 Once we get through today, we'll dry out for the rest of the week. Not only will we dry out, but the forecast looks outstanding and very fall like. We'll have sunny skies Tuesday thru Friday with fall like highs and crisp mornings.