Good Saturday folks!
Well, I'm trying to stay positive, it's really not too "good" of a Saturday, weather wise, but we'll try to make the best of it!
Much of southern New England is under a Flash Flood Watch until 8am Sunday thanks to a frontal system draped over the area. Torrential downpours will remain the main threat the rest of the afternoon into Sunday morning which could result in localized Flash Flooding. Please be careful when traveling and don't drive through flooded roadways. We've already seen a slow-moving rain cell pass through southeastern Massachusetts early this morning which produced over 2″ of rain in a short period of time!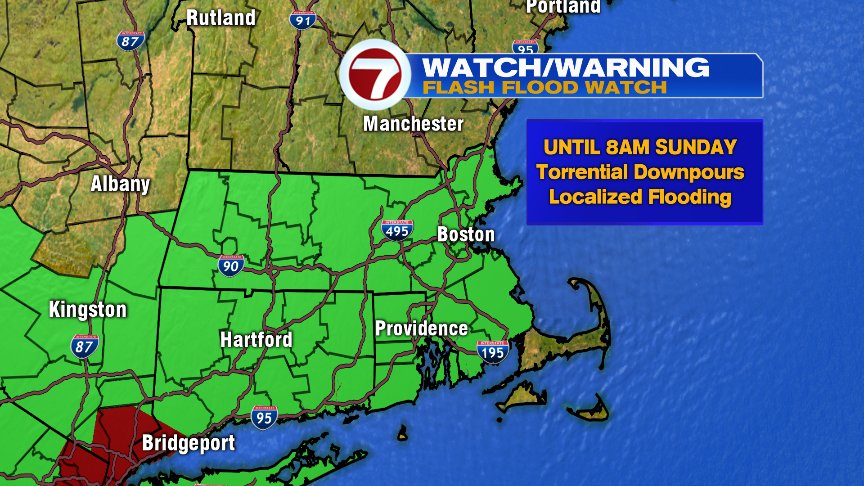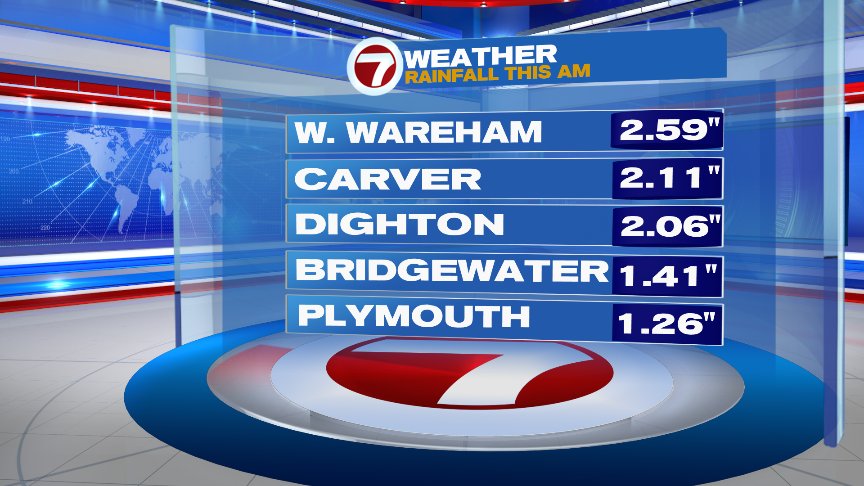 The rest of the afternoon will feature cooler temperatures than previous days, ranging from the mid/upper 60s across Worcester County, lower 70s around the City of Boston, and the mid 70s across southeastern areas. We'll continue to see scattered showers and thunderstorms around much of the afternoon along with some downpours into the early evening..the heaviest "axis" of showers looks to be along and just west of the I-95 corridor from Providence to southern New Hampshire where upwards of 2-3″ of rain could fall from some of the torrential downpours in a very short period of time! Showers continue throughout the overnight but become less numerous with temps dipping into the mid to upper 60s for lows. Watch for some patchy fog developing late tonight and lingering into the early morning hours Sunday. Looking a bit warmer Sunday but still keeping the chance for a few showers and storms in the forecast, some of those showers could still produce localized flooding.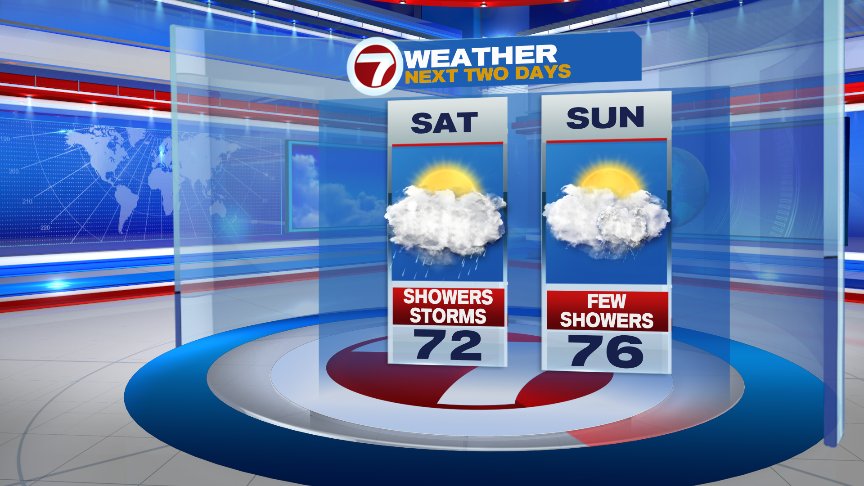 Temps remain in the 70s as we start the new work week with the risk for few showers and storms. Warming up by the middle of the week with the risk for storms Wednesday PM.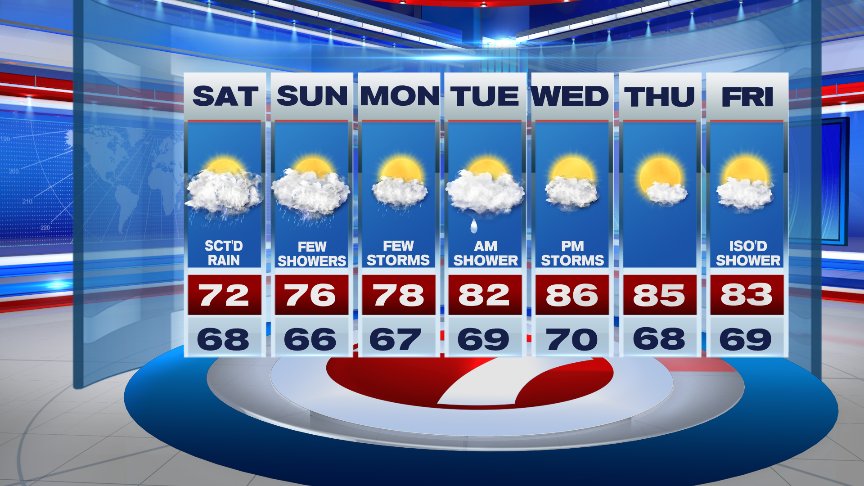 Have a great Saturday!
David
(Copyright (c) 2019 Sunbeam Television. All Rights Reserved. This material may not be published, broadcast, rewritten, or redistributed.)