7Weather- Some areas in New England will see their first flakes of the season. Wet weather arrives tonight and it will linger into tomorrow morning.
Precipitation starts between 9PM-11PM tonight. Temperatures fall close to 32º outside of I-495. This is where we could see a quick burst of snow. That snow will quickly changeover to rain as temperatures rise throughout the night. Expect all rain for the morning commute. Any accumulation of snow will be washed away.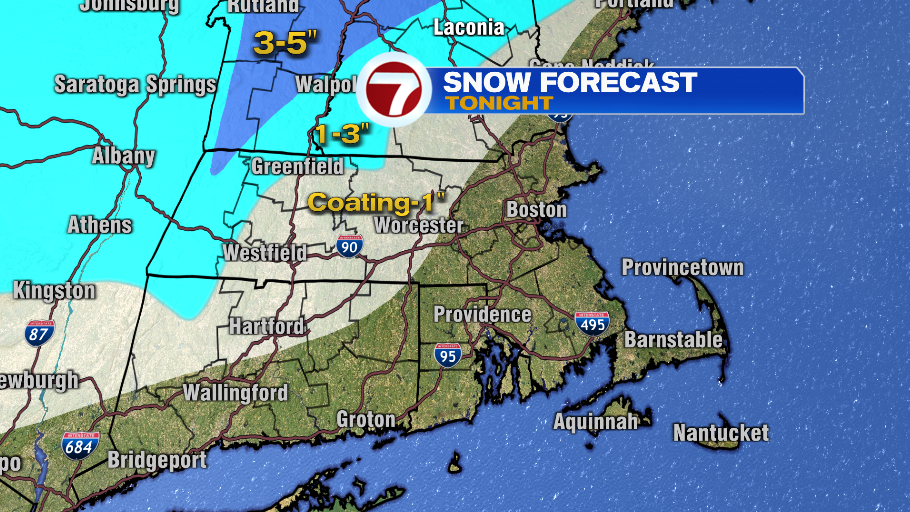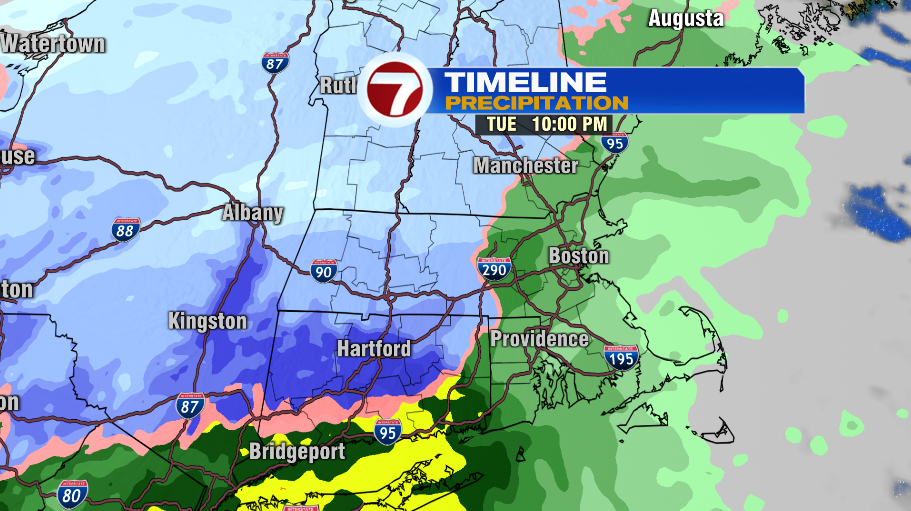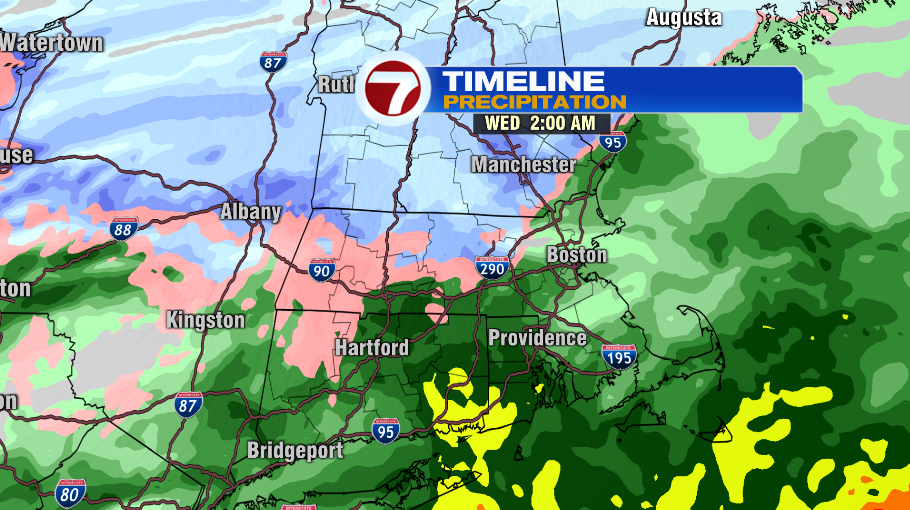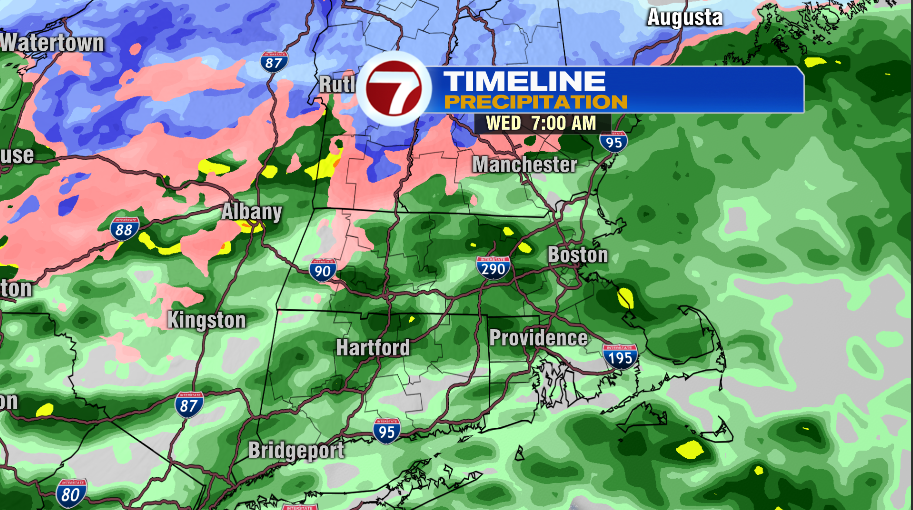 This system will start to shutdown by lunch time tomorrow. There could be a lingering shower between 12-2PM, but most locations will be drying out by noon. It's breezy in the afternoon and temperatures are slowly dropping. We're down into the 30s by 8-9PM.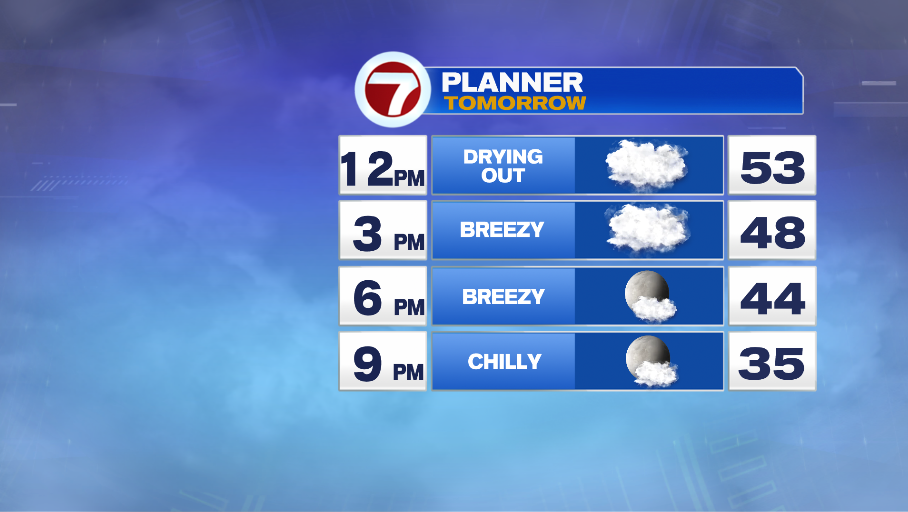 Thursday could have a few flakes with a mix of clouds and sun. Highs reach into the mid 40s, but a chilly breeze will make it feel like the 30s. Friday is mainly sunny and we keep the 40s with the chilly breeze.