Editor's Note…Tonight's blog was written by meteorologist Josh Wurster ~JR
Today was the tale of two forecasts. Cities northwest of Boston had a lot of sunshine today and with the help of that sun, temperatures were able to climb close to 80°! The 95 Corridor and areas southeast of there were stuck under the clouds. Those on the coast fell victim to an onshore wind and the Cape and Islands even saw a few light showers and sprinkles. While most of the rain today stayed south of New England, more widespread showers and downpours will move back in overnight and be with us through the day tomorrow.
The rain that's inbound tonight and tomorrow will be our last chance of rain before meteorological summer comes to an end on Thursday (August 31st). And meteorological summer has been a wet one, it's not just your imagination. Boston is currently sitting at the 4th wettest summer on record and the 18th wettest year on record (to date). Those numbers are impressive with data going back over 150 years. But more impressive is Worcester. Worcester is currently sitting at the 2nd wettest summer and 4th wettest year on record!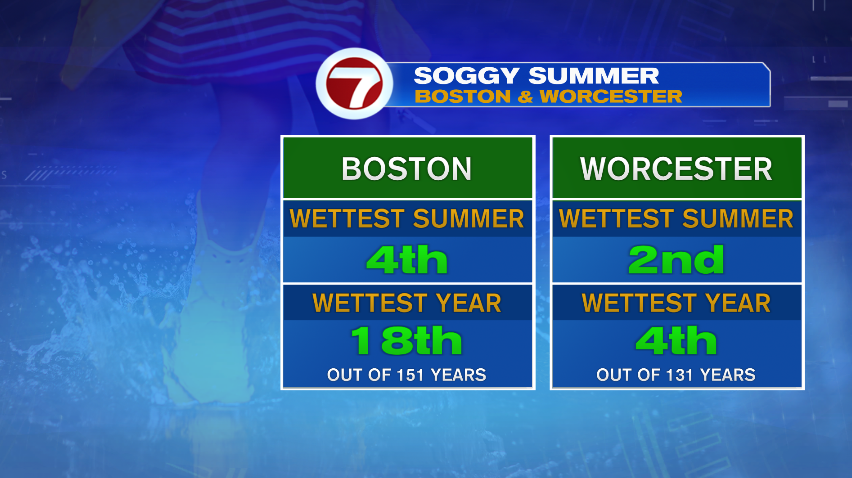 The rain that's moving in will be heavy at times with embedded downpours but it probably won't be heavy enough to pull Worcester into first place for wettest summer on record. To achieve that, the Worcester airport would need to pick up 2.34″ of rain before August 31st, and like I said earlier, this will be our last chance to do that. At this point we dealt with all the rain, we may as well get a record to show for it! But I don't think we will. I think most cities and towns will pick up .5 – 1.5″ of rain with an isolated report of 2″. So 2.34″ might be a bit high to achieve. Scattered showers and downpours will arrive tonight and be with us primarily through the morning tomorrow. While not dry, the afternoon hours will taper to just isolated showers versus more scattered in the morning. Thankfully with the progressive nature of these downpours, they won't hang over the same areas for long, so the flood risk is low with these downpours, though maybe some ponding on some poor drainage roads.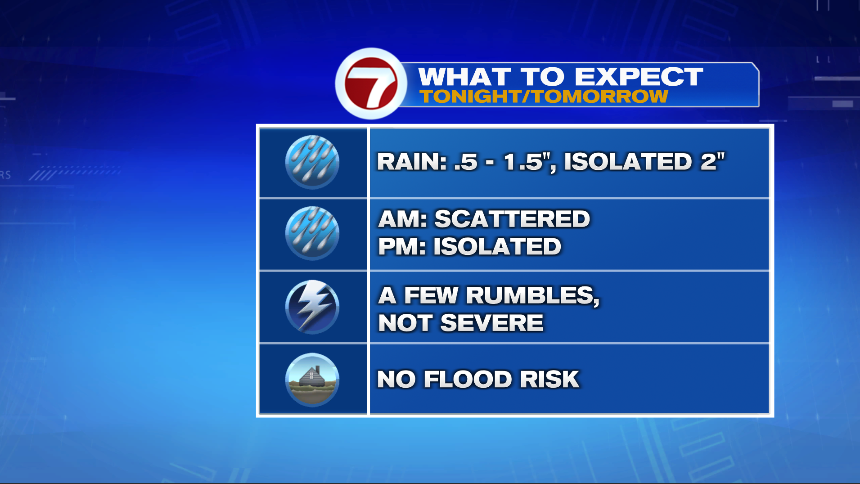 While the rain tapers off in the afternoon, we'll increase the sunshine as well. In fact, I think we'll clear pretty quickly once the rain comes to an end tomorrow afternoon.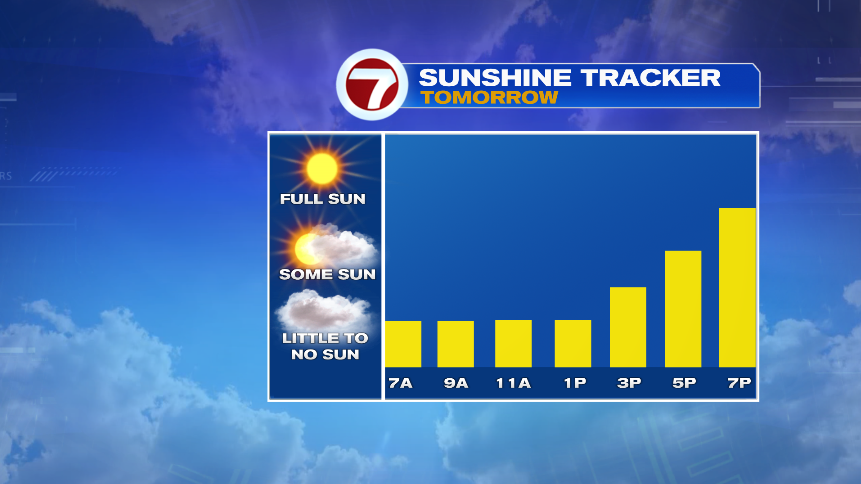 Temperatures will also get a nice boost once the sunshine emerges tomorrow afternoon. We'll climb to the upper 70s which is pretty typical for late August and heading into the Labor Day weekend.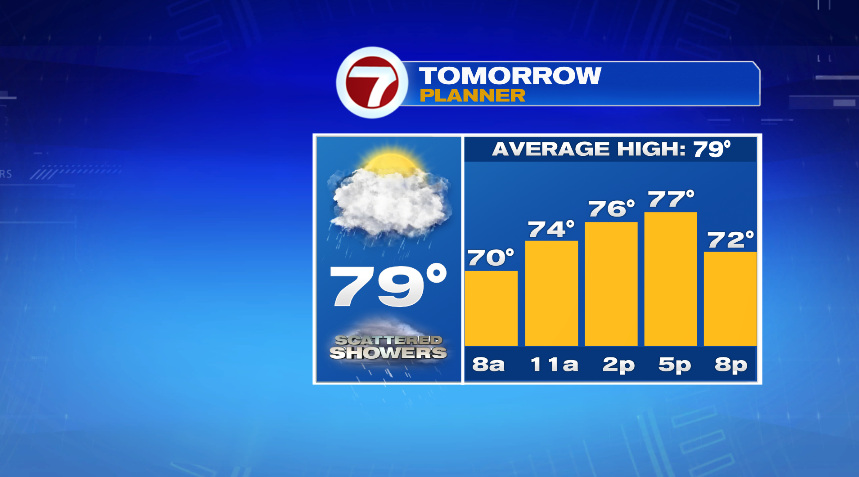 As skies clear out tomorrow afternoon and evening, it will provide a nice opportunity to see the full Blue Moon! Typically we see one full moon per month and each one gets a special name, but if you're keeping track, we already had an August full moon — the full Sturgeon Moon. So the upcoming full moon is considered a Blue Moon and doesn't get one of those names, the Harvest Moon belongs to September.
You've probably heard the saying "Once in a Blue Moon" and this is where that comes from. On average, we get a second full moon in a calendar month once every 2.5 years. When that happens, that moon is named just that… a Blue Moon. Now, the moon won't actually be blue, but you'll get a good look at this one as skies clear out and it also happens to be a super moon meaning it will appear brighter and larger than your average full moon!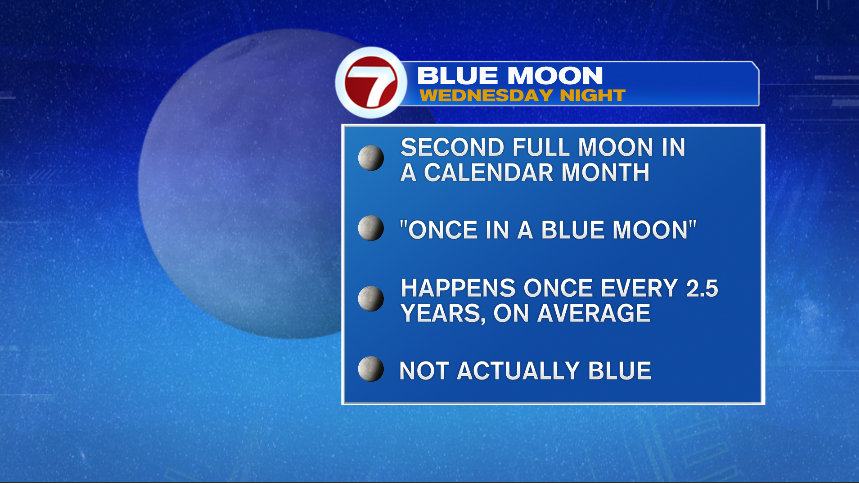 ~Josh