Yesterday was a spring preview with temps into the 50s for many, and today was a spring preview with spring showers!  That was a lot of rain we picked up between yesterday evening and tonight… Here's a sampling of some of those totals: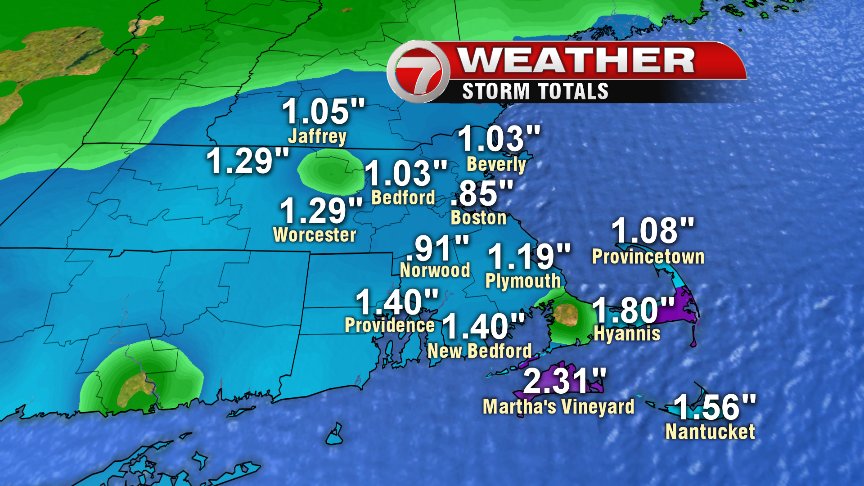 While SE Mass is still currently picking up more rain, for most of us we're already drying out.  The showers continue to move SE overnight tonight – but may linger into tomorrow morning for the South Coast.  There is a WIDE range in temperatures this evening… Take a look at readings this evening: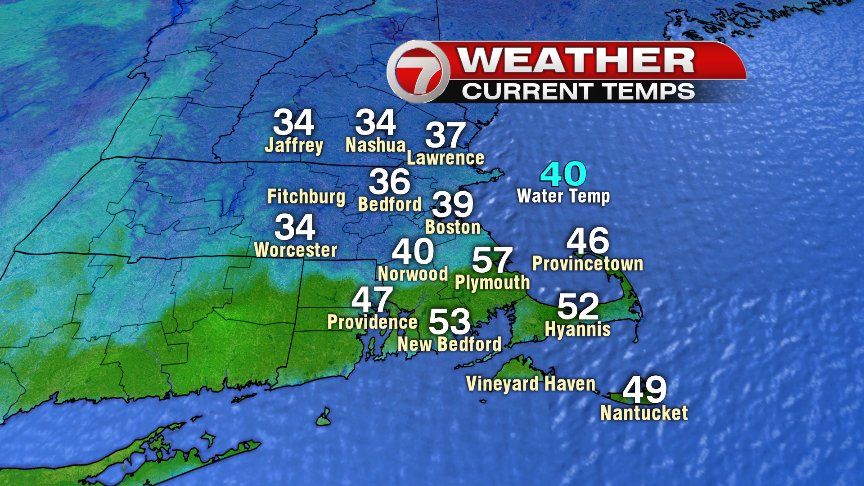 57° in Plymouth and 34° in Southern New Hampshire!  So, there is a little concern for those areas already in the mid 30s.  If we don't dry out quickly enough, then there is the potential for some patchy black ice tonight and tomorrow morning.  Please keep that in mind if that's your "area of travel" and use caution.
The next two days are dry – and closer to seasonal levels.  However, the "spring fever" temps aren't far off – and we're back to near 50° for Valentine's Day.  Have a great week!  – Breezy