As we head for the finish line to the unofficial end to summer this weekend, we don't see much in the way of beneficial rain for the week (only a few showers around the region Wednesday morning) but we still have some warm days in front of us including Tuesday.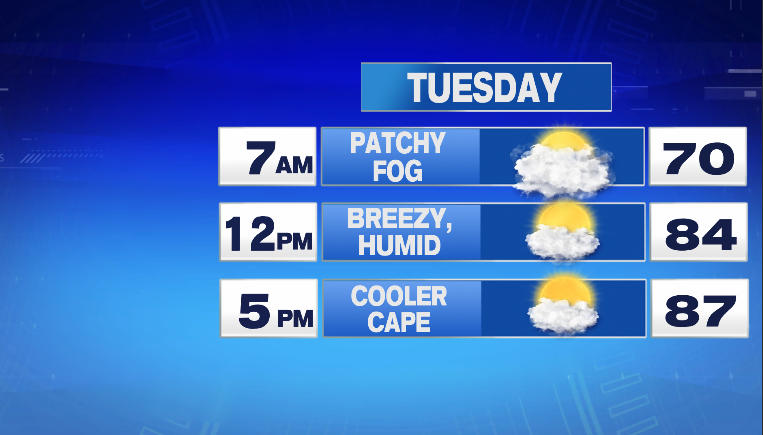 We'll start with some clouds and patchy fog but that will burn off to a partly sunny sky and that partial sunshine will send temps into the upper 80s even some low 90s by afternoon: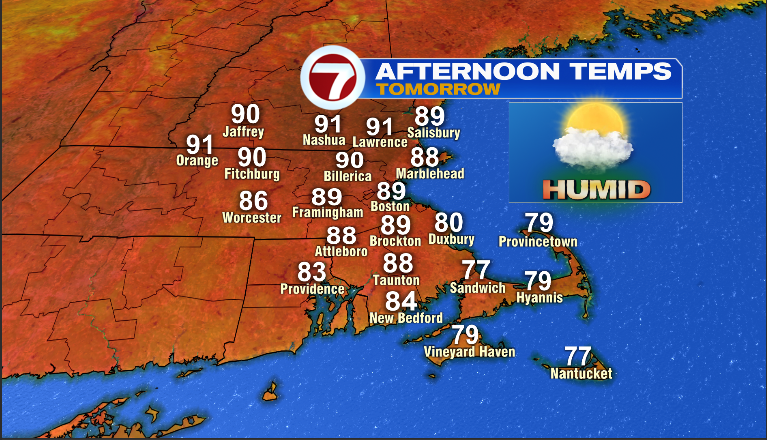 good for the beaches too!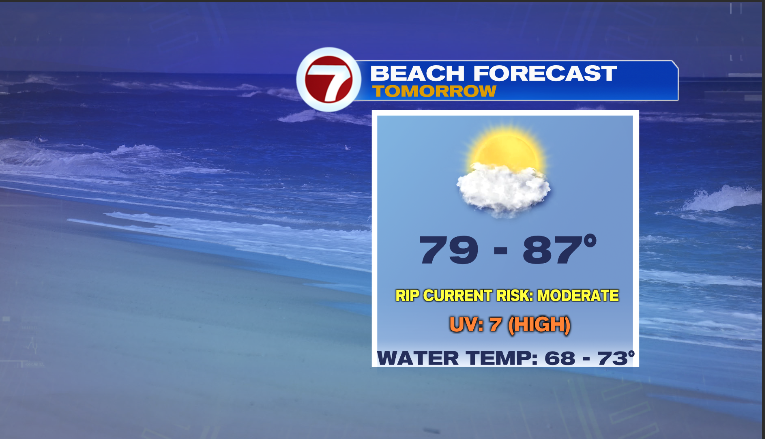 Now, for those of you so ready to turn the page on the 90 degree heat I will say this….a 90 degree day in late August is not the same as a 90 degree day in late June. It comes down to the sun angle…
Check this out….last week when it was hot, I used an app called Sun Seeker. The app is used in conjunction with your camera and you point the sun toward the sky and it will show you the path of the sun that day as well as on June 21, September 22 and December 21st…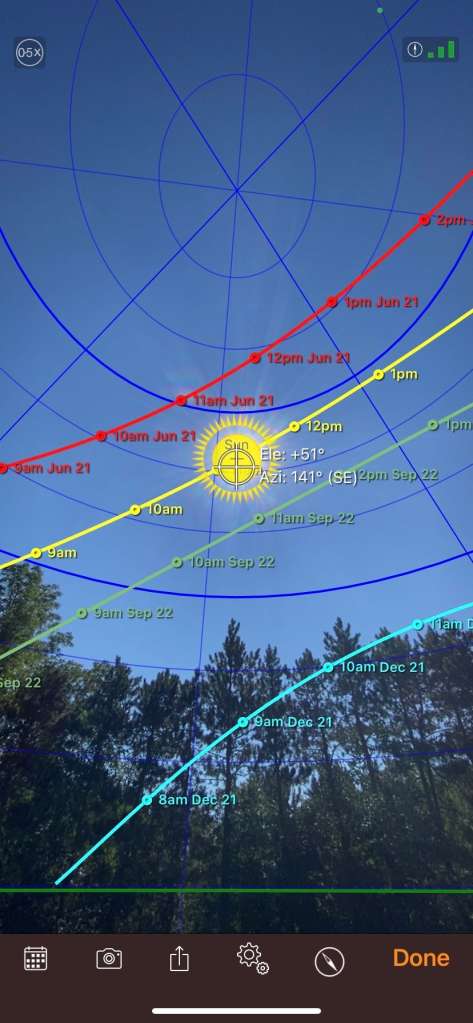 Notice how much lower the yellow line is compared to the red line (don't even think about that blue line yet!). The sun is lower in the sky now compared to June 21st and being lower in the sky means the sun's energy is less intense than it was just 8 weeks ago! I'm not saying 90 is the new 70 for ya but you should be able to feel the difference…either that or maybe it's just a Jedi thing…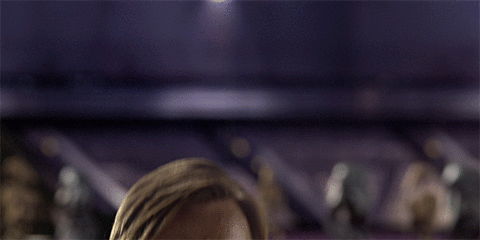 In any event, the hot/humid air won't be sticking around all week. We'll track a cool front across the region on Wednesday morning but with the front timed to pass through the area during the morning hours, the atmosphere won't be fully charged with energy so I think it's showers rather than thunderstorms. As of this evening the shower window is from 6am-10am Wednesday with sunshine abound by afternoon. Then we'll get a great bubble of early fall weather for Thursday and Friday!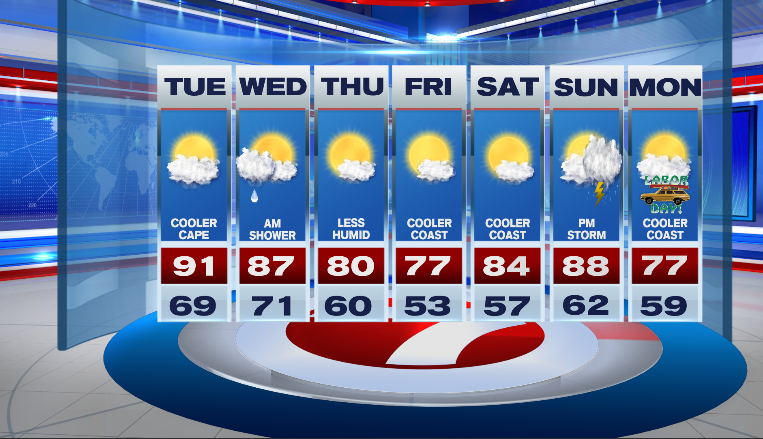 Laters
~JR