The forecast looks good overall through the weekend with just one bump in the road to go through. That bump will be a few spotty showers tomorrow morning as skies start gray and temps start off cool. Before we get there though, we have a nice day today with comfortable amounts of humidity returning as highs near 80 degrees for much of eastern Mass and hold in the low to mid 70s in the higher terrain of Worcester County. After a sun-filled morning, more clouds do mix in this afternoon, but overall it'll be a solid finish to the day.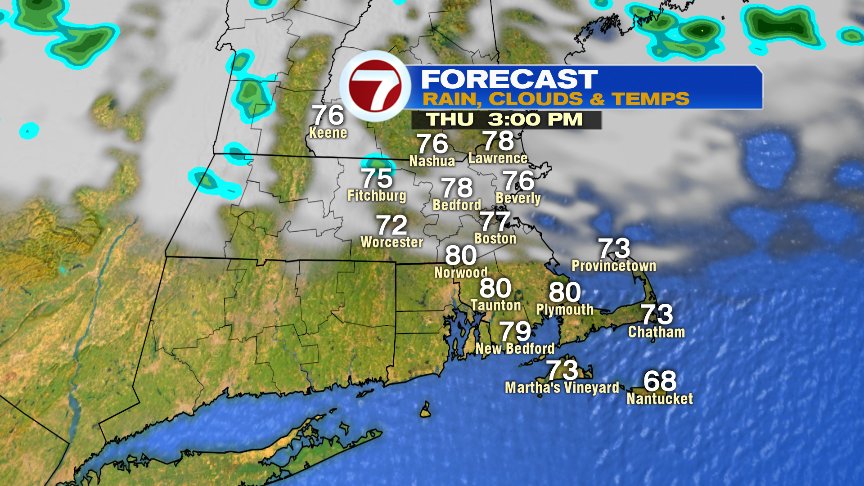 A few spotty showers work in by pre-dawn tomorrow and linger into the morning commute. Rain totals will be paltry, but just enough wet weather may dampen some roads for the commute. It'll start cool and gray tomorrow, but improvements will be felt through the day as afternoon sun returns and temps bounce back to near 70. Humidity will be low too.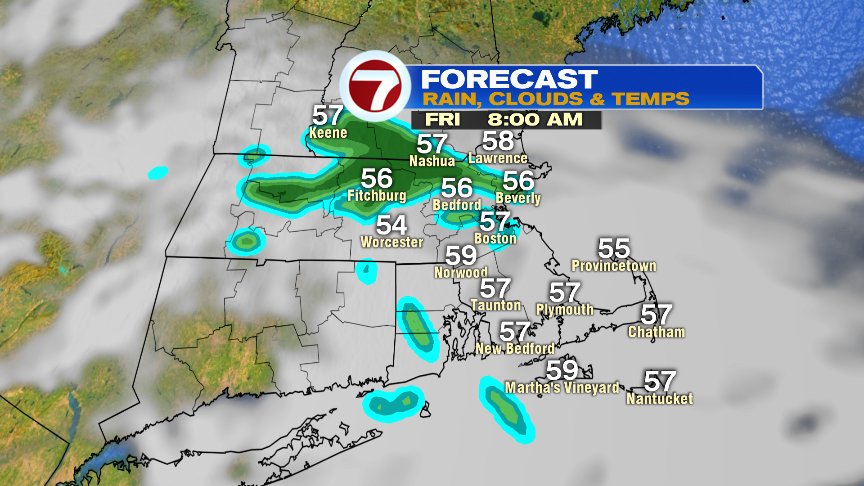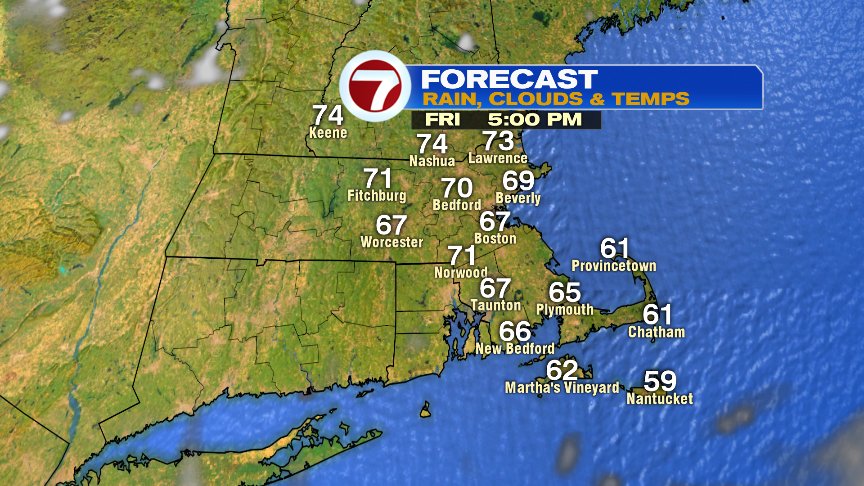 That low humidity remains through the weekend as temps start to ramp up into the mid 80s Saturday and near 90 on Father's Day.  Oppressive humidity returns Monday with near record highs approaching the mid 90s! Nasty triple H weather to start the work-week with the heat index likely near 100.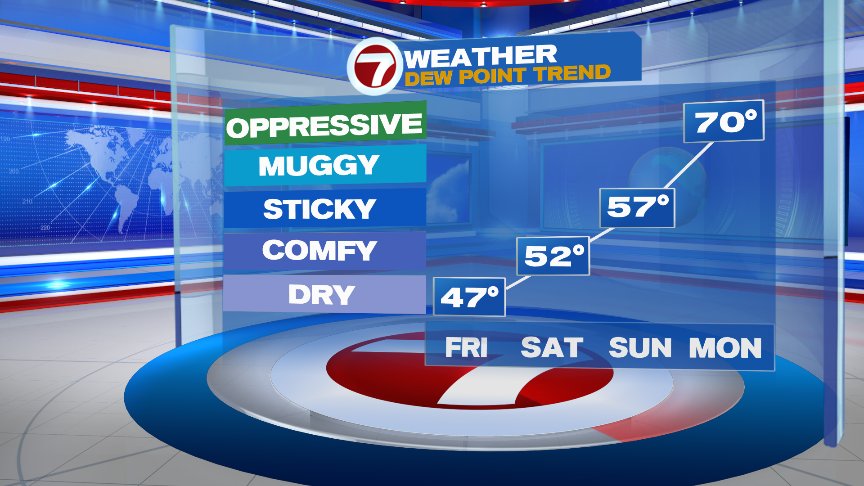 In the meantime, enjoy the weekend with dad. It looks good from the Lakes Region to the Cape!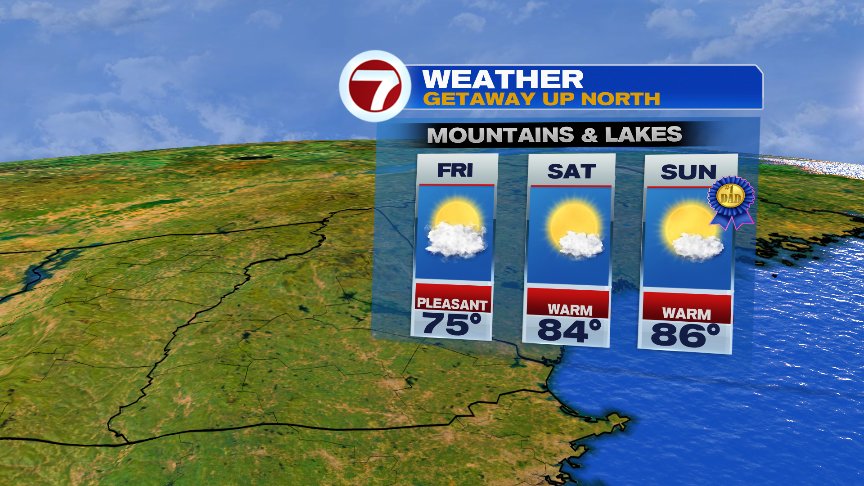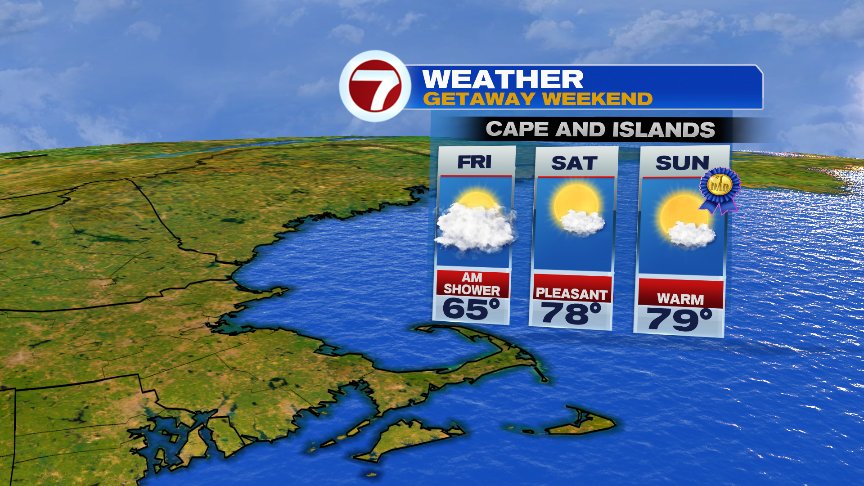 @clamberton7 – twitter