Temperatures today were much more typical of early February than what we had yesterday or what we will have for the rest of the upcoming week. Yesterday, temperatures were in the upper 40s and some of us hit 50°. Today was 15-20° colder with temperatures in the low to mid 30s. Today will go down below average but the rest of the week will feature quite the turnaround.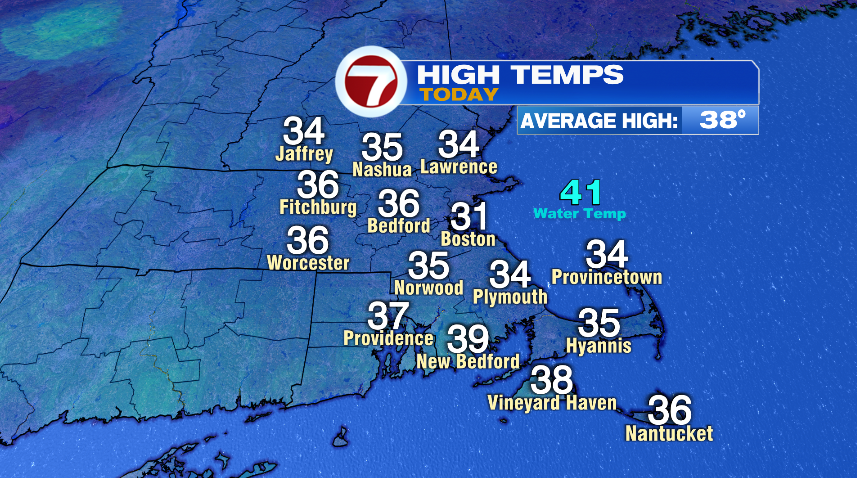 With the colder air in place today, that's setting the stage for a very light wintry mix later this evening and overnight. A very weak disturbance is pushing through New England and will bring a mix of snow, rain, sleet, and freezing rain. In general this is a pretty low impact event, given the timing of the precipitation and the fact what does fall will be light. That said, it doesn't take a lot of freezing rain to create issues on the roads, so watch for some slick spots this evening.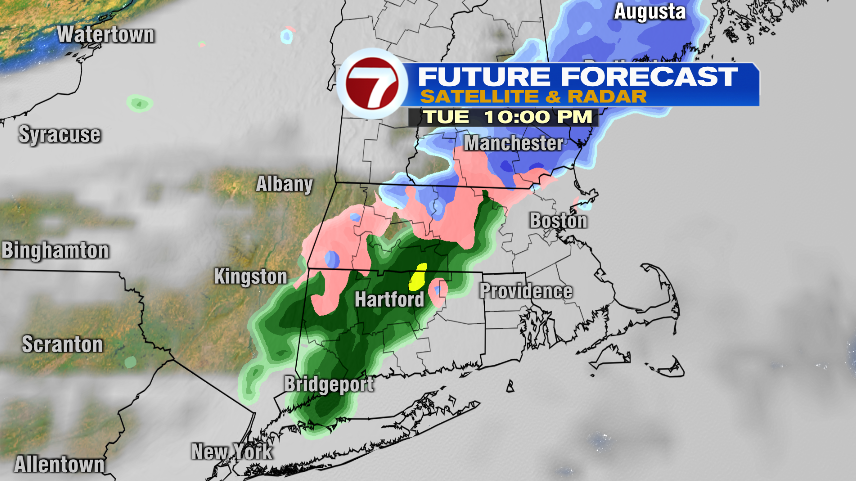 We do have a winter weather advisory posted for the evening and early overnight tonight for the potential of slick spots on the roads. Especially watch secondary roads and untreated surfaces for patchy ice to develop. We'll quickly come out of this as temperatures will start to climb even before sunrise tomorrow and set up another mild afternoon Wednesday.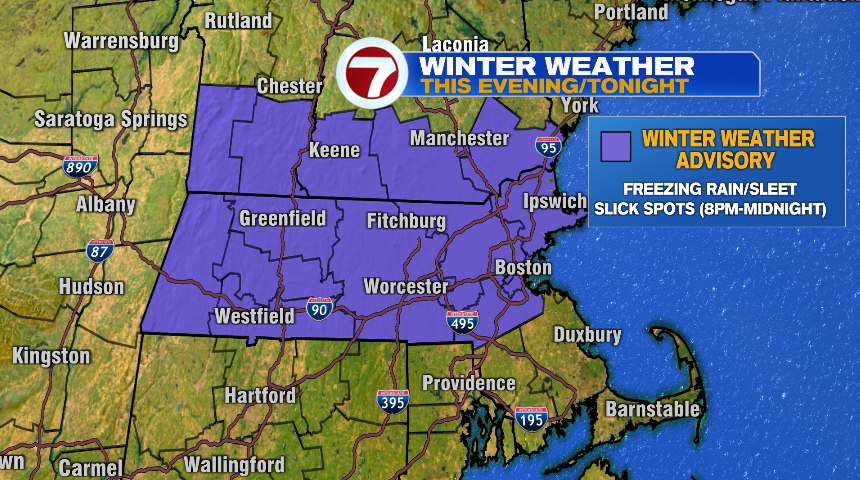 Wednesday is a beautiful day! Try to get outside and enjoy it if you can. We'll have some lingering clouds in the morning but otherwise it's all about sunshine and mild temperatures.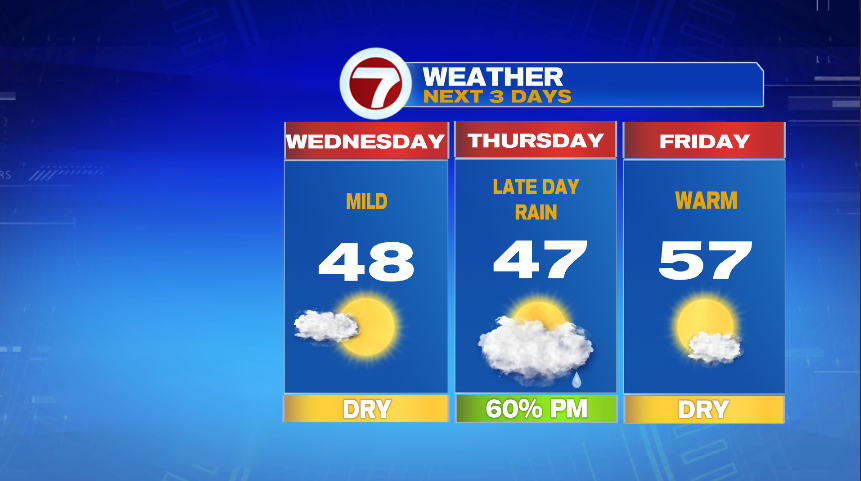 Clouds will move back in on Thursday but notice temperatures don't fall much from day to day. Those clouds are ahead of rain that will come back for the evening hours — so most of the daylight hours should be dry on Thursday. Rain will continue through the overnight but exit by Friday morning. Friday looks to be another warm day with temperatures soaring well into the 50s to close the work week.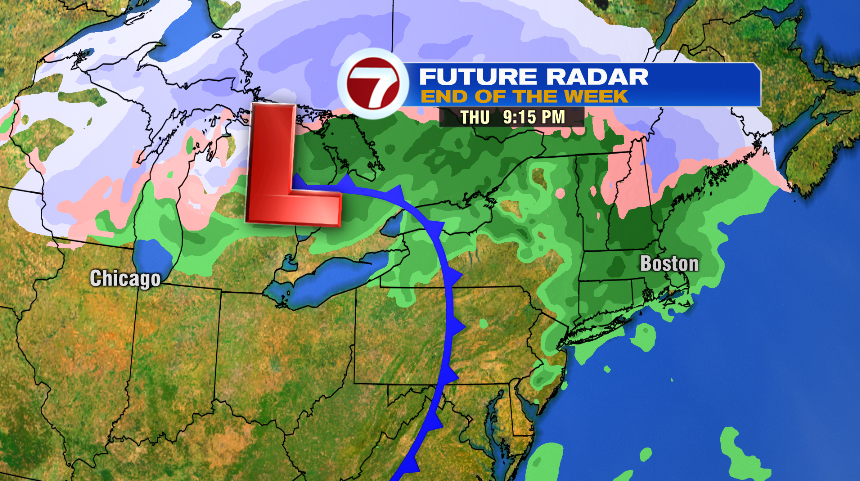 If you read yesterday's blog, we were also watching a storm system for the weekend. Here's the good news: it looks like the storm will stay south of us, at least the bulk of the storm. We'll leave the chance of a few snow showers in for Sunday for now, but we'll get a better handle on that later this week.