LEXINGTON, MASS. (WHDH) - A fox found limping through the streets of Lexington ended up losing a leg, but is on the mend thanks to the work of local police and animal care workers, according to a wildlife rescue center.
The Newhouse Wildlife Rescue said the animal was found on Saturday, Sept. 30, as it tried to walk in a neighborhood with a hold trap stuck to his leg – a device banned by Massachusetts state law.
According to the rescue center's Facebook page, a passerby alerted a nearby officer, leading to police working to corner the animal into a garage.
With the homeowner assisting as well, police were able to keep the animal in place and call in Massachusetts Environmental Police, who in turn contacted Newhouse.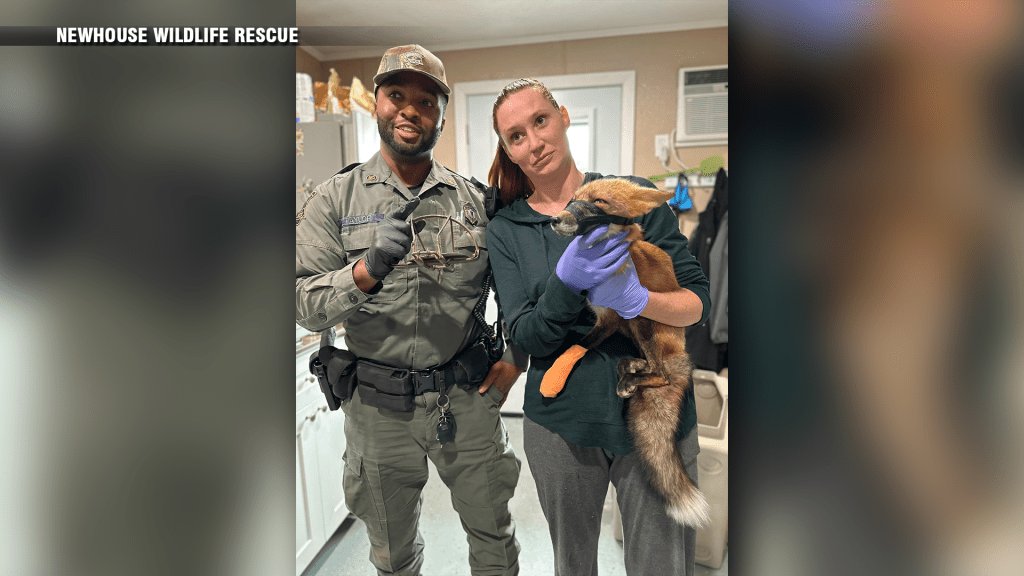 The group was able to later get in contact with Dr. Victoria Vasilakis at Linwood Animal Hospital, who volunteered to come in and provide emergency care.
In an update on Tuesday, the wildlife rescue said that despite the fox having no broken bones, blood flow did not return to the animal's front paw and for the sake of his welfare, the fox's leg was amputated.
As of Tuesday morning, the animal rescue said it was optimistic about the fox's rehabilitation and that he "didn't seem to even notice the missing leg."
Sharing photos of the fox, the animal rescue thanked the multiple Lexington and environmental police officers who took part in the rescue, Dr. Vasilakis and the homeowners who assisted over the weekend.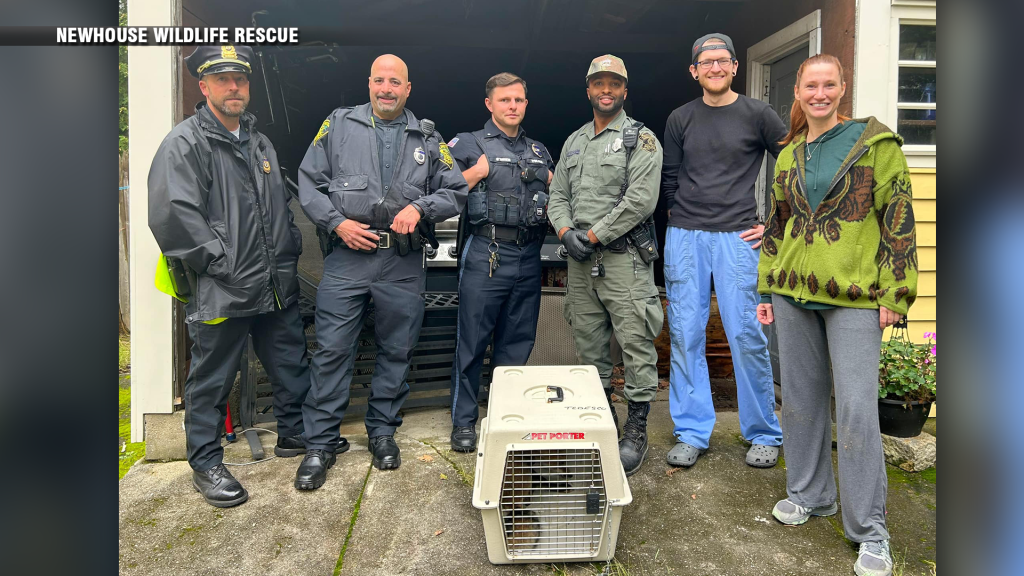 The wildlife rescue also said a second fox had been injured by a hold trap near the Lexington/Arlington town line, but that those who responded were not able to catch the animal.
"Despite much effort, the one seen in Arlington was not able to be caught," Newhouse stated in a separate Facebook post. "From what we understand from speaking with police yesterday, this fox ended up removing its own foot to set itself free. We do not know the current status of that fox. We feel so badly for this poor creature and what it has had to endure."
The organization asks that anyone with information on the traps or who may have set them contact Environmental Police.
(Copyright (c) 2023 Sunbeam Television. All Rights Reserved. This material may not be published, broadcast, rewritten, or redistributed.)