The wind was back for another day this week and it's not going anywhere any time soon. The wind will take baby steps down day by day this week but the true wind relief won't arrive until Friday. This isn't out the ordinary, however. March our windiest month of the year. I used Bedford data to get away from coastal influences and you can see our windiest months ranked below. Once we get through March we have April which is… well, number 2 on the list of windiest months of the year.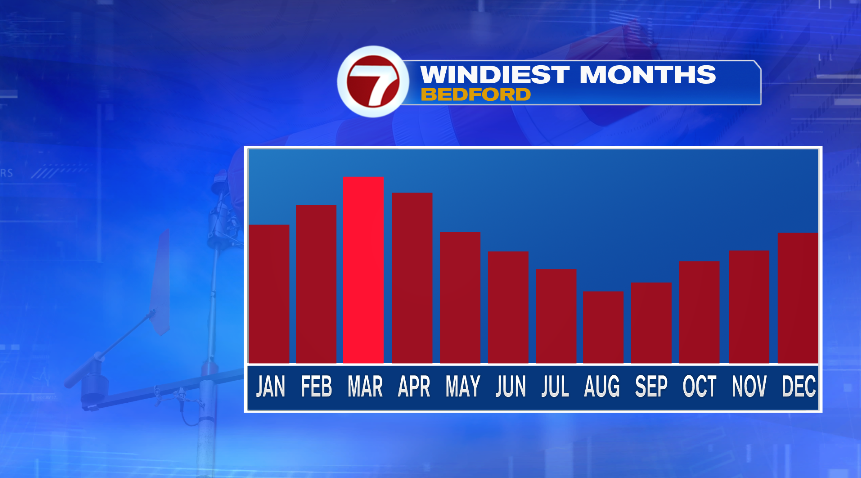 Today's wind was breezy, yes, but it was better than yesterday. And tomorrow will still be breezy but better than today. The difference with tomorrow is air temperatures will be warmer so the wind won't have quite the bite it had today.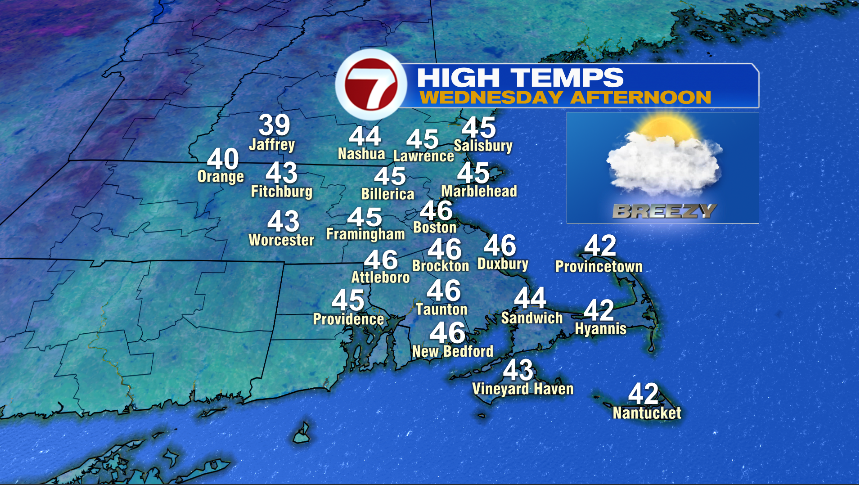 There's not much to talk about this week aside from the wind. The weather stays quiet all the way through Friday. Friday will be the nicest day of the week with less wind, sunshine, and mild temperatures. Just another reason to look forward to Friday!