We're off to a mild start this morning with temperatures in the mid to low-40s, and plenty of sunshine. Despite a comfortable start, you'll want to grab a warm layer still as we stay a bit breezy throughout the day with winds out of the west getting close to 20mph at times. Cloud cover is already moving from the west this morning, as we'll still deal with some extra cloud cover and instability associated with a storm system now to our north. As a few weak waves of energy track through the Bay State, we'll see the chance for a few light passing showers.
Despite a mild start to the day, we'll still trend cool this Tuesday with highs in the upper-40s and low-50s with partly cloudy skies.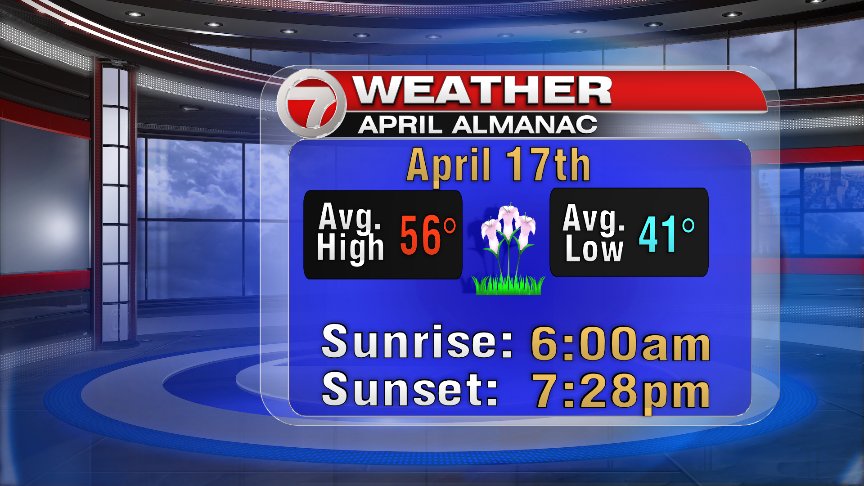 You'll want the rain gear on standby as we do have the chance for a few light showers today, with the best chance for central & eastern Massachusetts this afternoon & evening.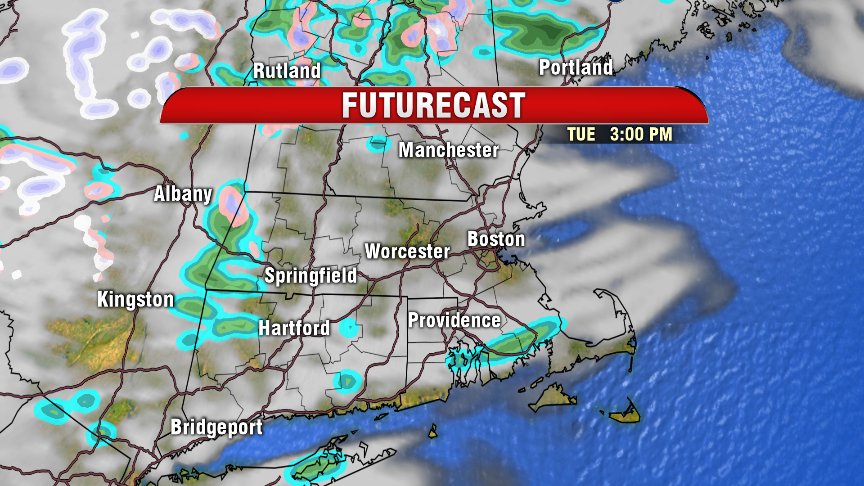 We keep the chance for a few showers through midnight tonight, with gradually clearing skies late tonight.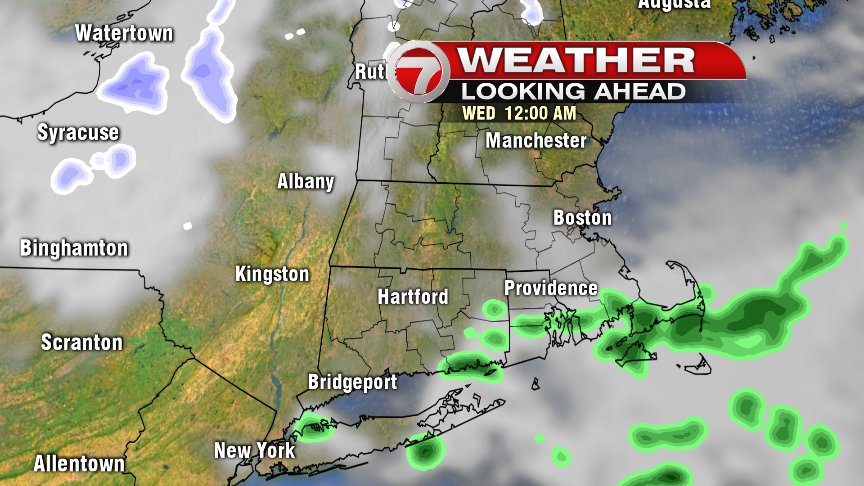 Tomorrow is a cooler start for us with temperatures in the mid to low-30s. Your Wednesday forecast features partly sunny skies in the morning, with partly cloudy skies by the afternoon. We do have the slight chance for a sprinkle Wednesday, but only about a 10% chance.
Otherwise, this workweek does overall trend cool and unsettled for us. Your workweek forecast is dominated by cloud cover and unsettled weather at times. Thursday brings back the chance for some soaking rain at times, which looks to chance over to snow showers Thursday night. Eastern Massachusetts could grab a coating of snow by Friday morning on grassy surfaces. Farther inland west of I-495, we could see a C-3″ of snow. YUCK.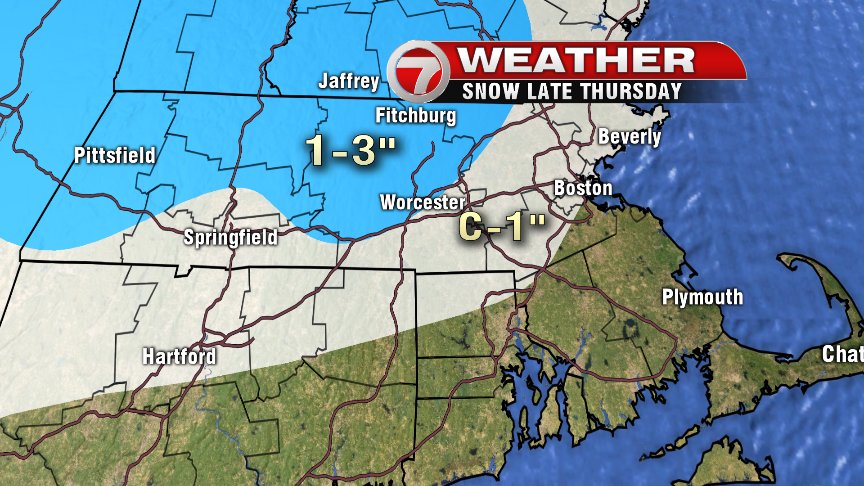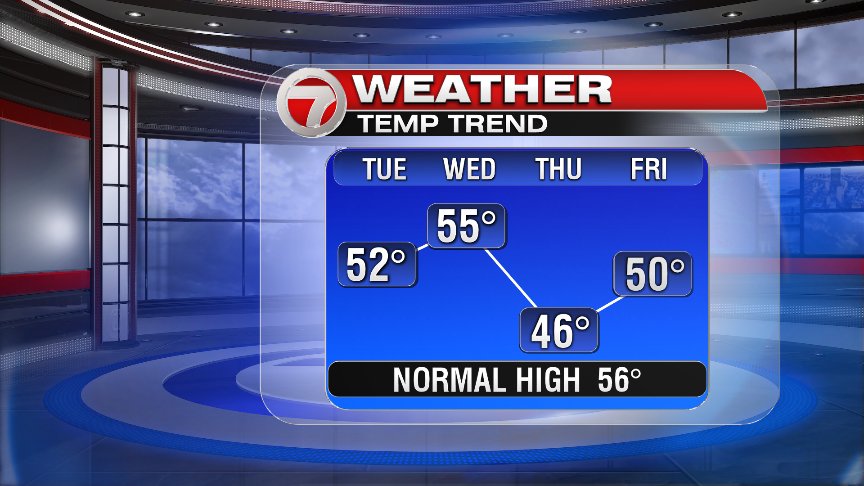 Fortunately, we've got sunshine back in the forecast for the weekend, with temperatures warming up a bit, especially Sunday into the start of next week.
~Wren