7Weather- What a wild ride it's been the past 7 days! No temperatures below freezing or 60s this weekend. Temperatures will be cooler than yesterday, but still mild for mid February.
Overnight a gusty breeze brought in cooler air. We're starting out in the 30s. Temperatures climb to the low/mid 40s, although a steady NW wind will make it feel cooler. We'll see a lot of sunshine.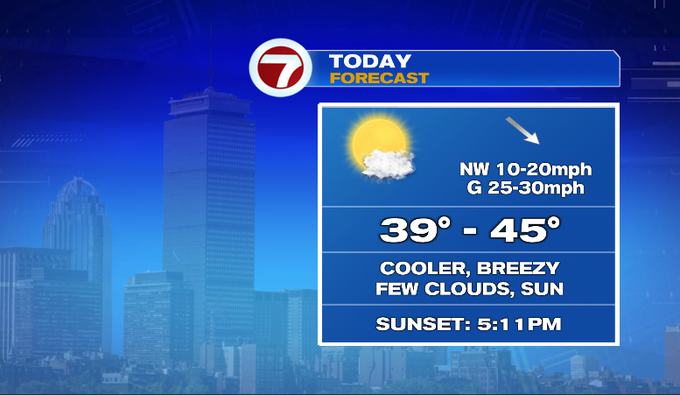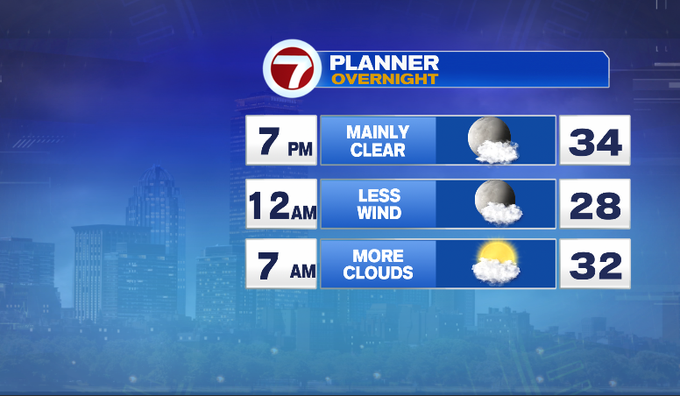 Tomorrow starts off chilly, but the afternoon will be more mild with less wind! We'll have a warmer airmass and a light SW breeze to push temperatures into the upper 40s/near 50. We'll see more high clouds tomorrow bringing a filtered sunny look to the sky.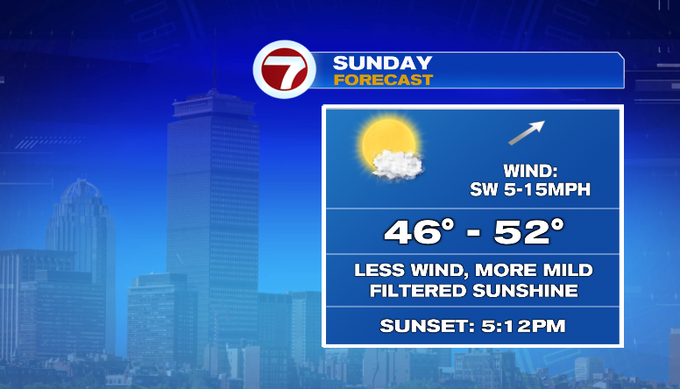 Also tomorrow, I'll watch a low pressure system off the South Carolina coast that'll move northeast. The center will still stay well to our south. We'll get the northern edge of the rain showers into SE Mass Monday. It looks like showers will primarily fall for the Cape, Islands and South Coast. I'm not expecting a lot of rain, generally a .10-.25″.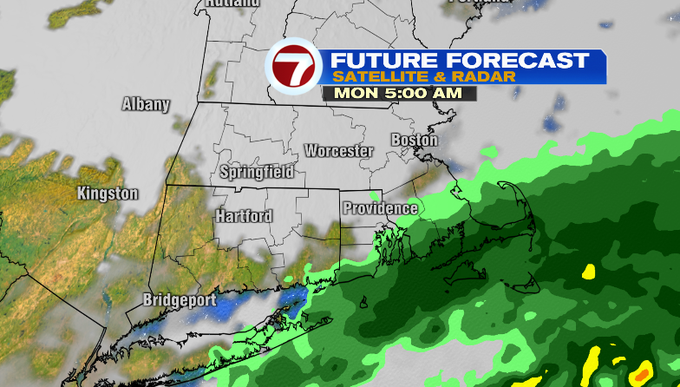 Through Tuesday, we'll likely stay in the 40s, before temperatures trend up the middle to end of the week. No shortage of above-average days this winter! Right now this winter ranks as the 6th warmest on record. We define "winter" in meteorological terms – from December 1st to February 28th. More mild days ahead could push this average up higher. 
60s return for the end of the 7-day forecast! We'll also watch another low pressure system that will develop in the Midwest and strengthen as it stays to our west and north. It'll bring a few late day showers Thursday and scattered rain showers Friday. Then we'll get a drop into temperatures by Saturday.
Enjoy the weekend!
-Meteorologist Melanie Black