We're again talking rain in the forecast… go figure. But you know, October really hasn't been all that bad. We of course had a dry weekend this past weekend and when we look back at the first half of the month, we only picked up measurable rain in Boston twice.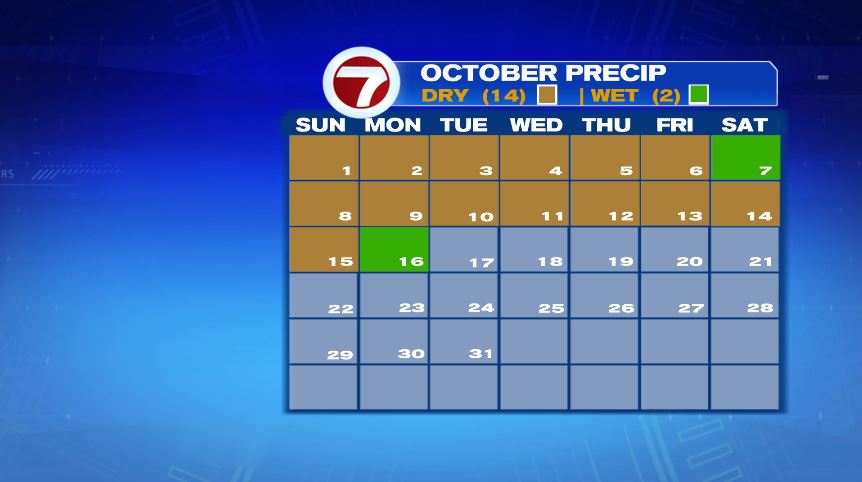 Not only have we had a fair amount of dry days this month, the days that it has rained haven't been complete and total washouts. Boston and Worcester are actually below average in the rainfall department for October so far. We haven't had a drier than average month since June. In the two days that we did see rain in Boston, it only added up to less than two-tenths of an inch combined.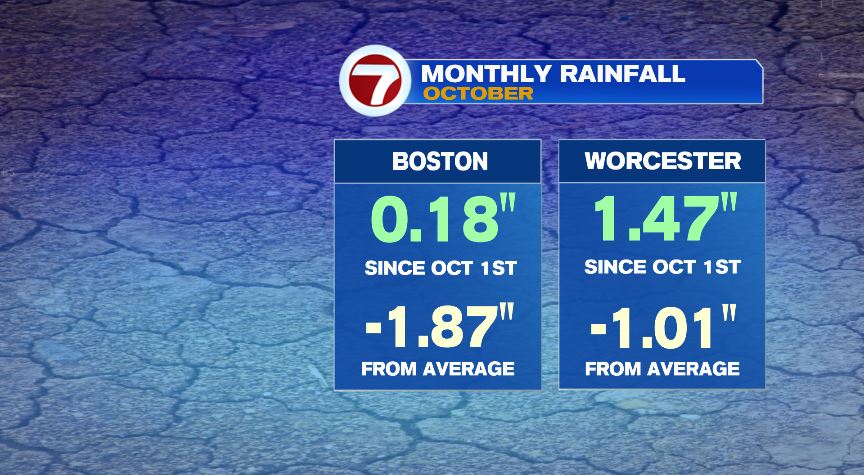 We'll keep small rain chances in the forecast both today and tomorrow but those chances are incredibly low, so it's possible (and in Wednesday's case, likely) that Boston, or any town for that matter, will make it through the next two days dry. Our best chance of a spot shower today will be on the coast line and our best chance of a spot shower tomorrow will be Buzzard's Bay and the Cape.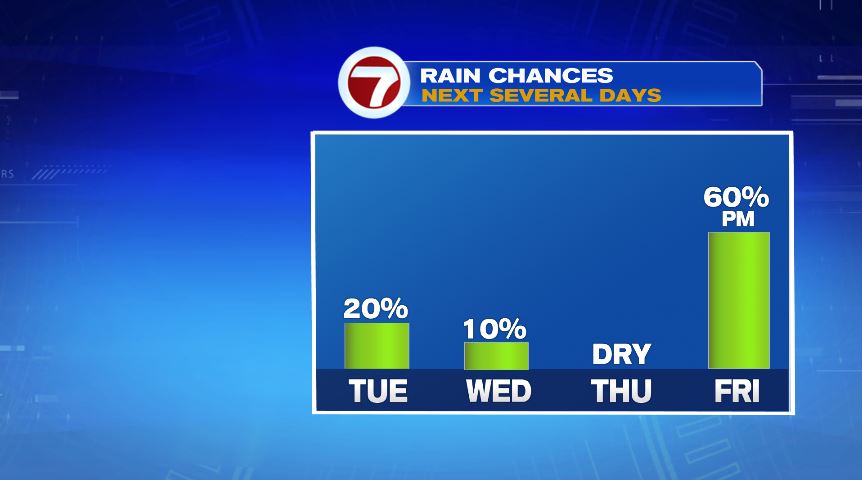 We'll dry out region-wide on Thursday before more, and more significant, wet weather arrives late Friday and Saturday. Timing right now looks to be showers beginning late afternoon/evening on Friday with most of the rain overnight into Saturday and Saturday night. A storm moving out of the Great Lakes will develop a second area of low pressure that will ride up the Atlantic coast on Saturday, keeping wet weather in place through the day. It does look like (at least as of now) the rain should move out for Sunday, but a cool and gusty breeze will pick up behind it.