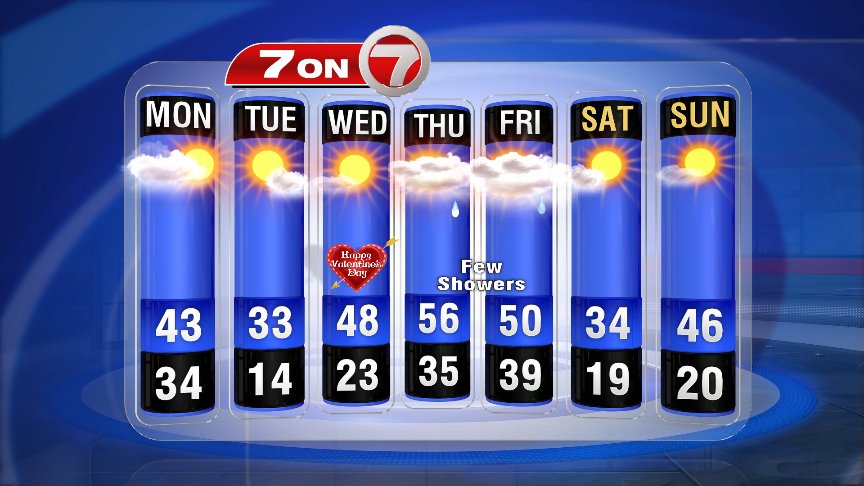 It's a mild and damp start to the workweek, but we've got a pretty nice looking 7-day forecast this week!! This morning, we're fighting off some patchy fog, mainly across SE Mass., with particularly dense fog across the islands. The Islands are under a Dense Fog Advisory through 8AM.
While we're incredibly mild this morning, especially south of the Mass. Pike, we do have the chance for a few icy spots.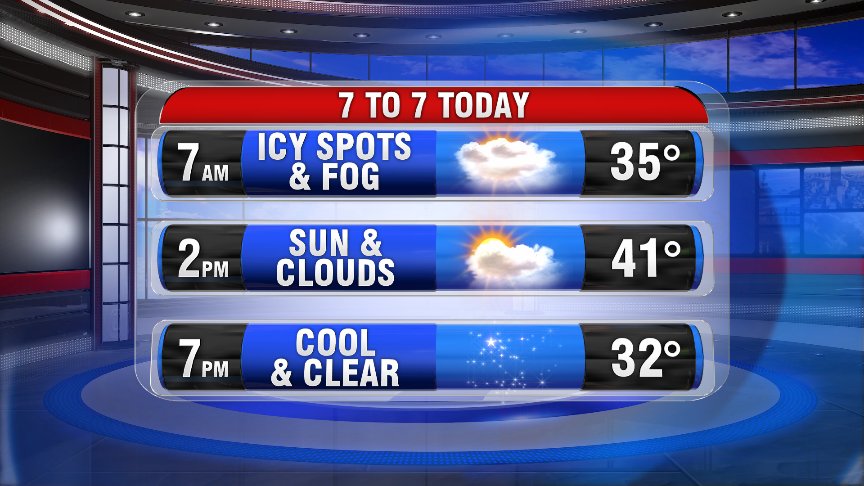 Greatest threat for icy roads will be NW of I-495. As temperatures continue to fall this morning,we'll keep the risk for a few icy spots through the morning hours. Temperatures this afternoon are in the upper-30s and low-40s for most of the Bay State.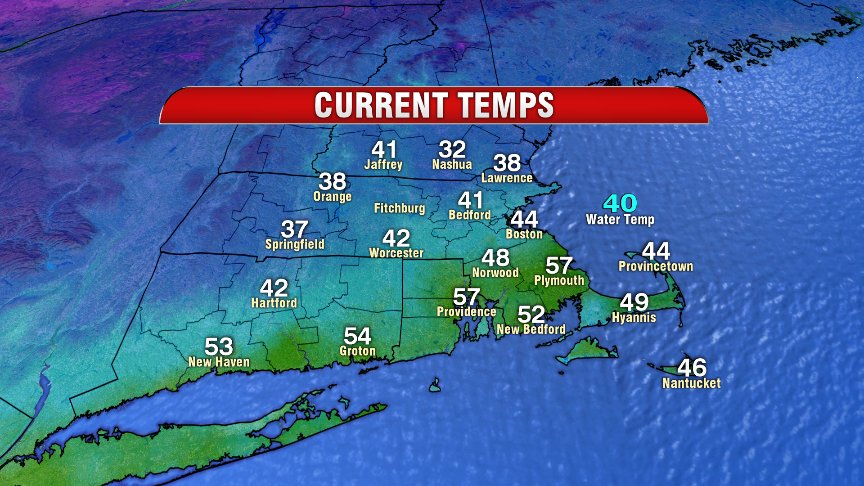 SE Mass. still stand a shot a few showers this morning up until the lunch hour, with the best chance for a few showers across the Cape & Islands.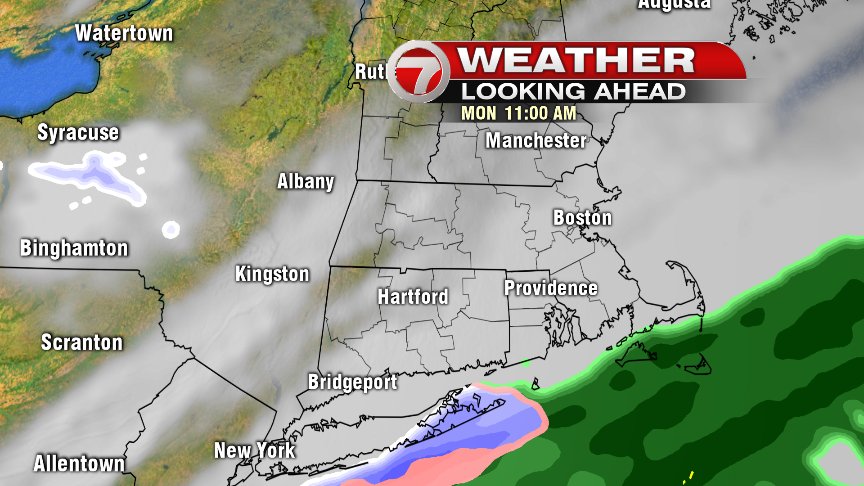 As high pressure moves into the region from our west today, we'll gradually chip away at our cloud cover. By tomorrow, it's nothing but sunshine and light winds. As this area of high pressure tracks offshore, return flow out of the southwest heats things up for your Valentine's Day Forecast!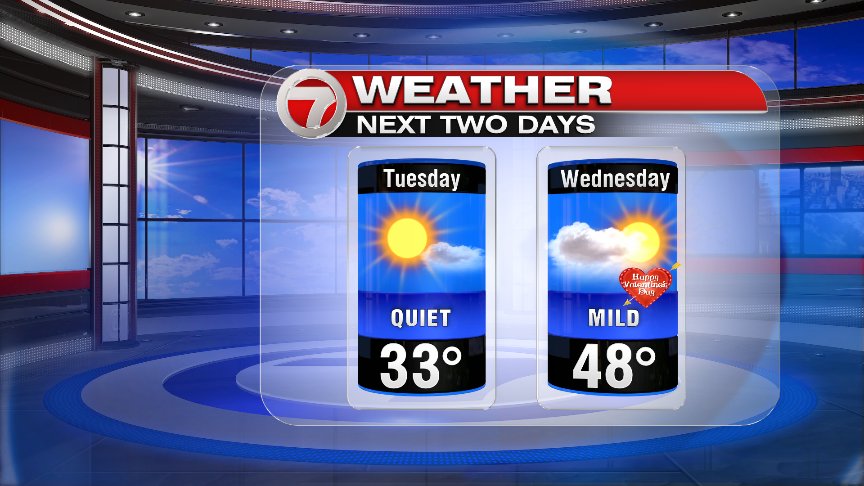 While Thursday and Friday feature a few scattered showers, we're in the 50s…mic drop.
~Wren