After a typical February day temperature-wise, mild air is heading back towards New England, with well above average temperatures in the forecast again.
On Sunday temperatures will climb into the upper 40s and low 50s, but the day will feature some cloud cover as a storm system approaches the area.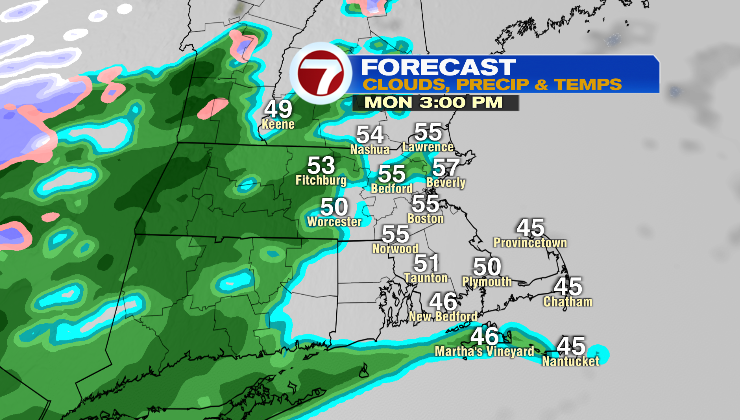 Although there is a chance for showers Monday, temperatures will continue to climb ahead of a cold front. By the afternoon, temperatures are expected to reach the upper 50s, 15-20 degrees above average.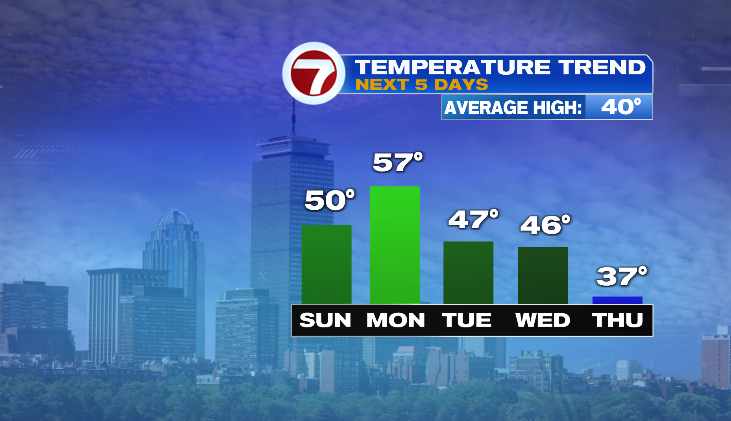 The mild pattern does turn colder after Monday's front, with temps falling back into the 30s by Thursday.