7Weather- Southern New England got beneficial rain with a widespread 2-4″ of rain and isolated higher amounts. For the most part it was light/moderate steady rain that helps us out with the severe-extreme drought.
Showers end this evening and we're left with clouds and patchy fog tonight.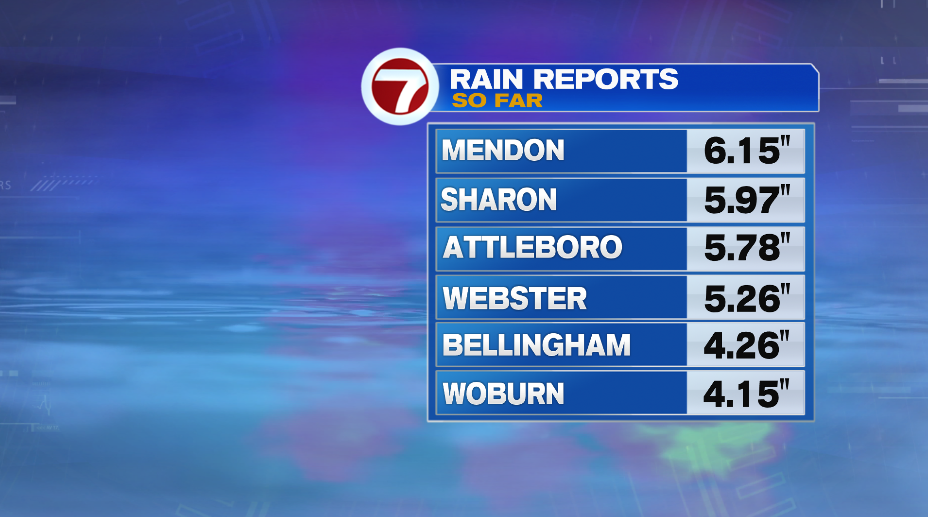 Wednesday morning has lots of clouds and patchy fog. Temperatures will be anywhere from the mid 50s to the low 60s. An onshore wind and lingering clouds will only allow our highs to reach into the upper 60s and low 70s.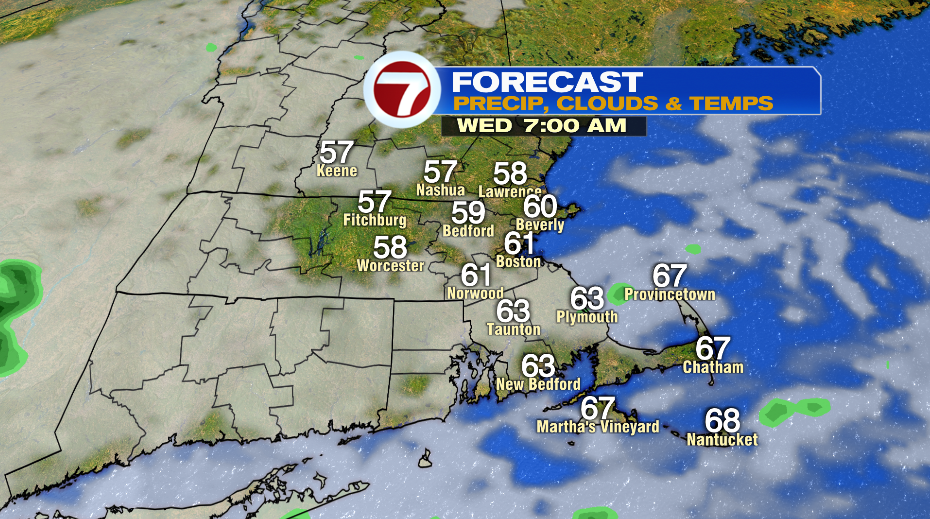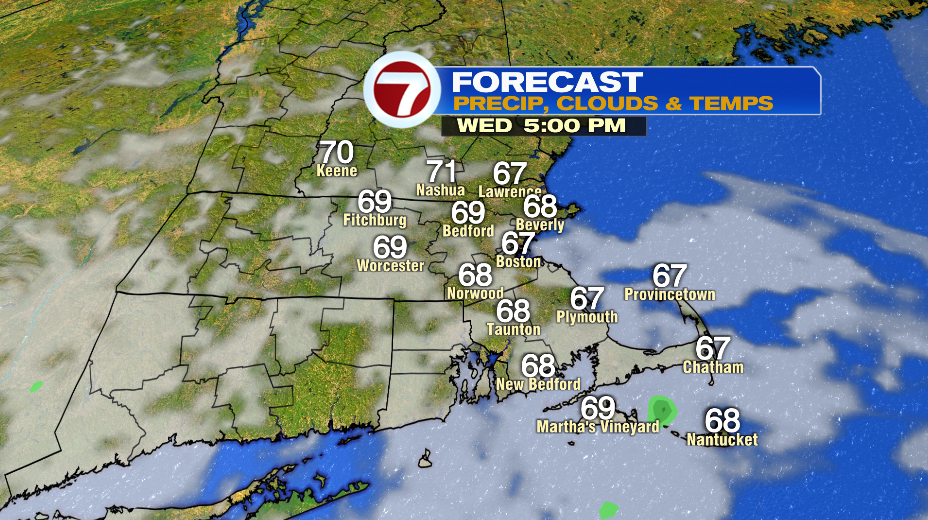 Thursday will be a nice day with a mix of sun and clouds. Highs reach into the mid 70s inland. An onshore wind keeps the coast a bit cooler in the low 70s.
The week end with great weather! Friday will feel comfy and highs reach into the mid and upper 70s.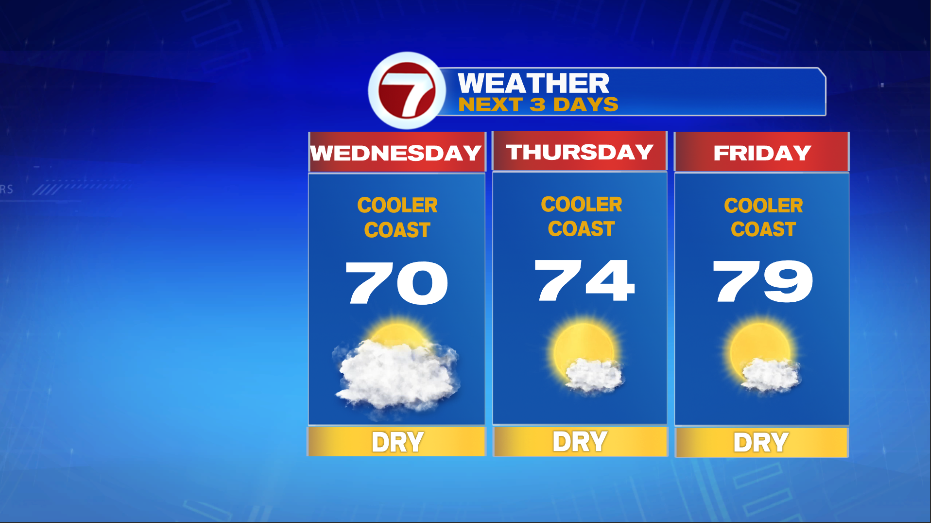 The week started with beneficial rain. Skies slowly clear Wednesday night and the rest of the week is sunny and mild. The weekend has sunshine with highs in the low 80s inland. An onshore wind keeps the coast cooler.