7Weather- The advertised messy mix lived up to its name. Snow and sleet made for a sloppy morning commute. Here's a look at storm totals so far. Highest accumulations favored Essex, Middlesex and Worcester counties. A northeast wind kept ocean-effect snow showers around in a narrow line from Boston to Norwood and south to northern Plymouth county throughout the day. We're also watching another wave of cold energy that's bringing a mix of precipitation across New York. That icy mix overspreads our region overnight.
Temperatures have been hanging out below freezing north and west of Norwood to Boston. Any untreated surfaces where there are puddles or slush will be slick tonight. Watch for that on steps, sidewalks or possibly secondary streets. Overnight the mix will bring an icy glaze. Tomorrow morning there could still be some slippery surfaces as you head out the door. A Winter Weather Advisory is in place for a majority of the region for this reason.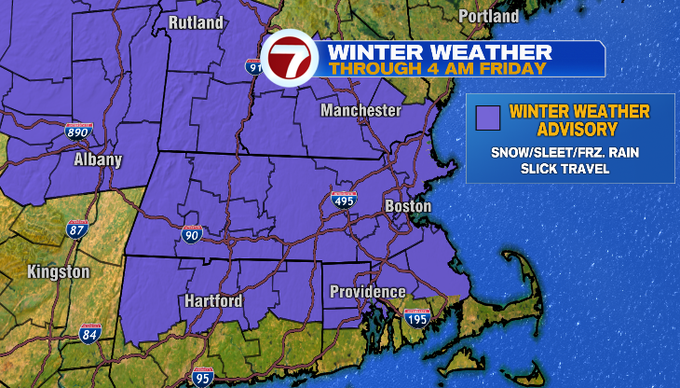 Here's a closer look at the icy mix inbound tonight. Expect sleet/freezing rain to reach our area after 8 pm. The mix will overspread the region by 10 pm. Temperatures will support mostly rain for areas south of Route 44. This will be quick and out of here by the early morning hours.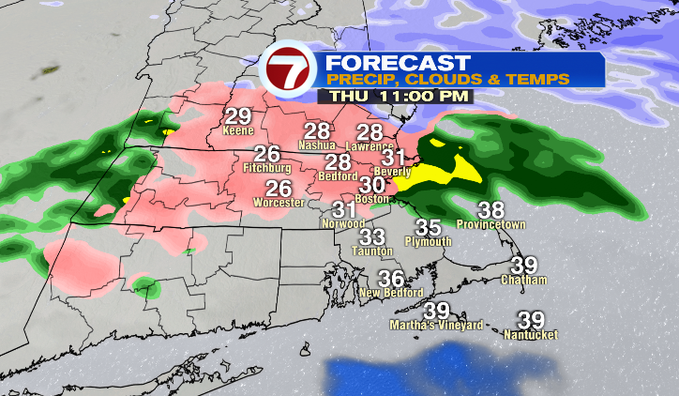 Tomorrow's weather focus will be the wind and falling temperatures. The highs you see below will be for mid/late morning. A persistent N/NW will knock back temperatures throughout the day. It'll feel chillier than what the temperature reads.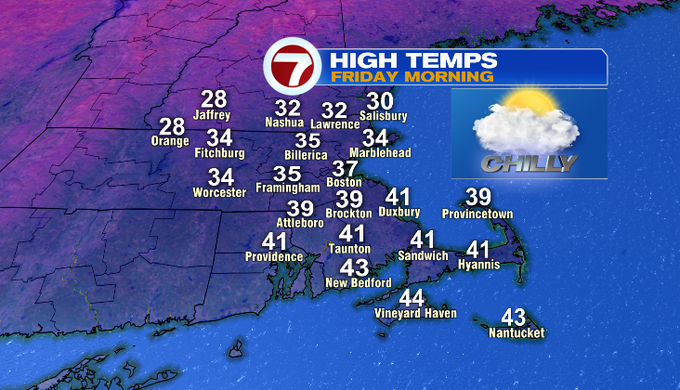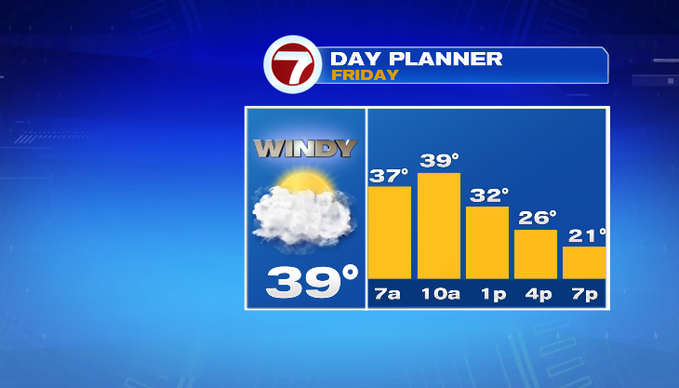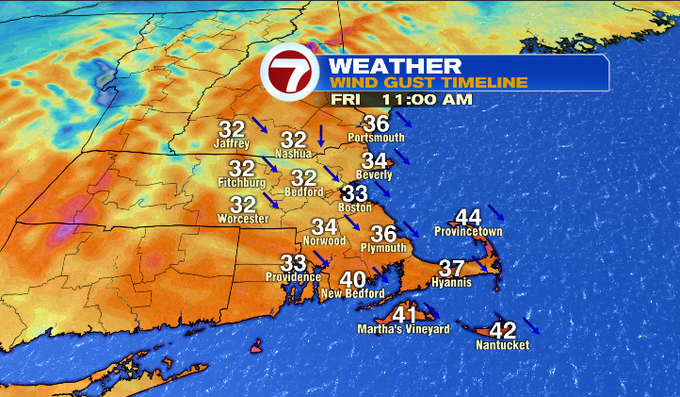 High pressure out of Canada takes control Saturday. This will continue to keep much colder air around. Temperatures by Saturday morning will be in a range of the single digits to teens for a lot of the region. There will still be a bit of a NW breeze around. It'll be enough to make it feel like it's below 0°.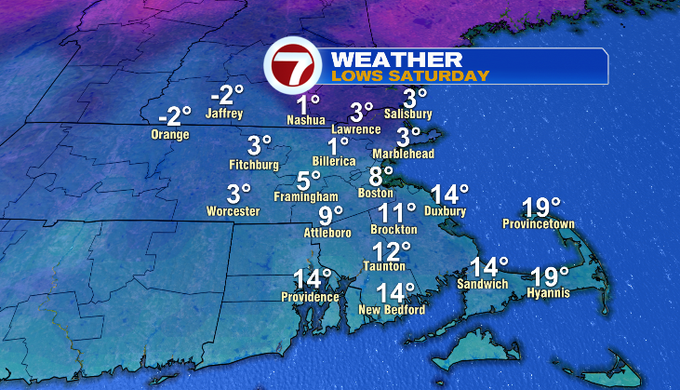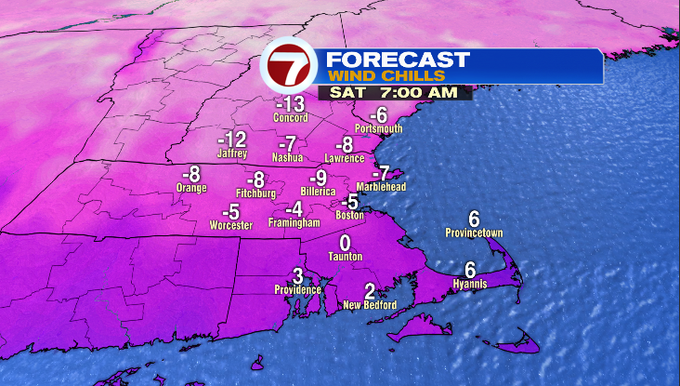 Sunday's temperatures will feel better. Over the next seven days we also track multiple snow chances. Right now it looks like the most impactful will be a storm that arrives late Monday and lingers through Wednesday. Winter isn't giving up just yet!
-Meteorologist Melanie Black