7Weather – Today was all about perspective! Highs were seasonably chilly in the mid/upper 30s for the majority of us. A steady SW breeze made it feel chillier and closer to 30°. Not too bad. Tomorrow's cold air will most certainly be a shock to the system, as an Arctic front causes temperatures to crash. The cold air mass and wind together will make it feel well below 0° Friday night into Saturday.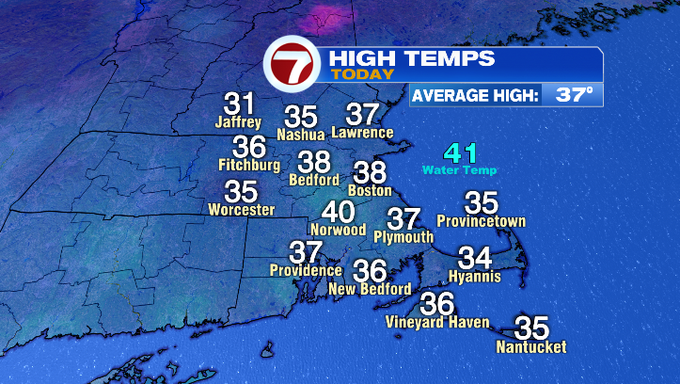 Take a look at that cold air locked up in Canada! We'll get a piece of that, as an arctic front slices through early Friday morning before sunrise. As the front swipes through it could also touch off an isolated snow shower or squall. As for our temperatures, highs will be overnight in the upper 20s/near 30, before falling through the day. By the time you take the dog out or head to work, temperatures will be in the teens/low 20s. I think temperatures could level off early afternoon for a brief time in the teens before continuing to fall into the evening and overnight.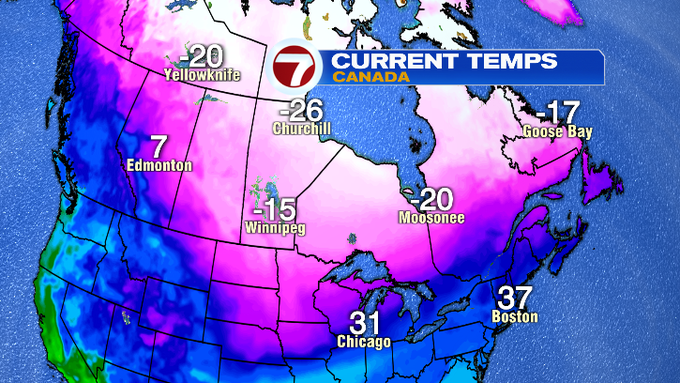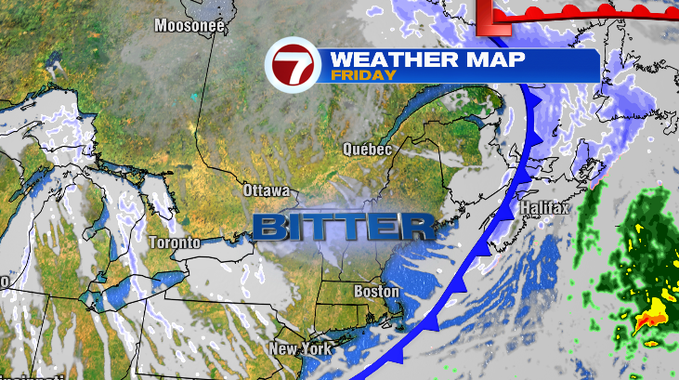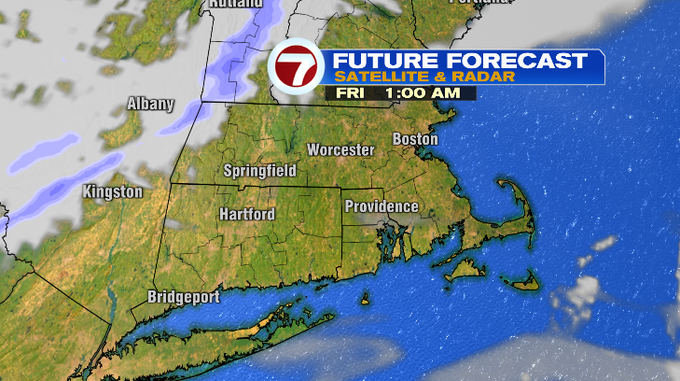 This will be the coldest air we've felt since Valentine's Day of 2016. The cold combined with the wind has prompted a Wind Chill Warning across Northern New England Friday night into Saturday morning. Wind chill values or "feels like temperatures" will be between -25 to -40 At that level, frostbite is possible within 15-30 minutes. If you must be outside, you'll want to cover in thick layers, especially your extremities. Any trips outside for your pet must be quick too!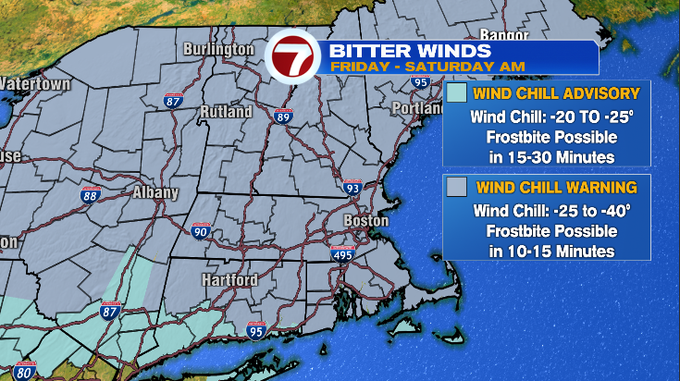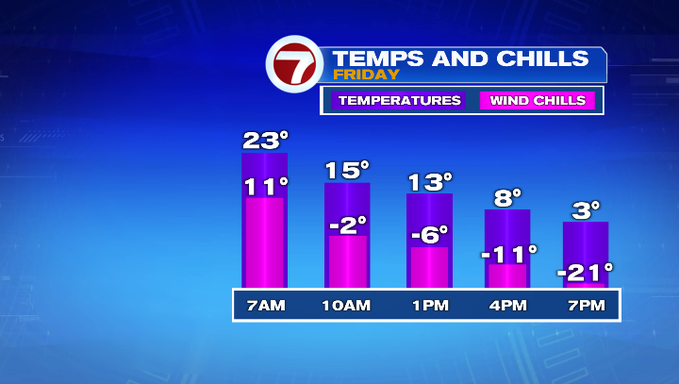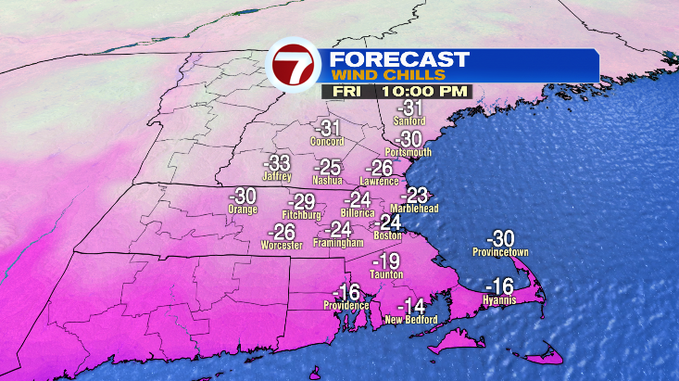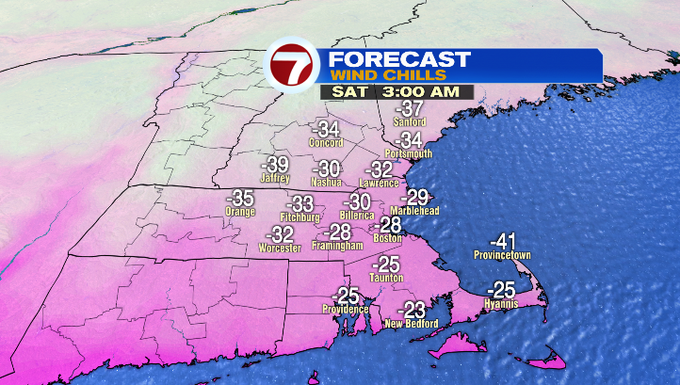 The weekend will bring us two very different days. Saturday morning temperatures will be below zero. We're forecasting a low for the city of Boston of -4°, areas around MetroWest will fall near -9°. High temps will hold under 20°. We'll still be talking about wind chill values with a gusty NW breeze. It'll likely feel closer to 0°. By Saturday evening, there will be less wind but it stays cold. Sunday we'll start off in the teens/near 20° before rebounding to the low/mid 40s.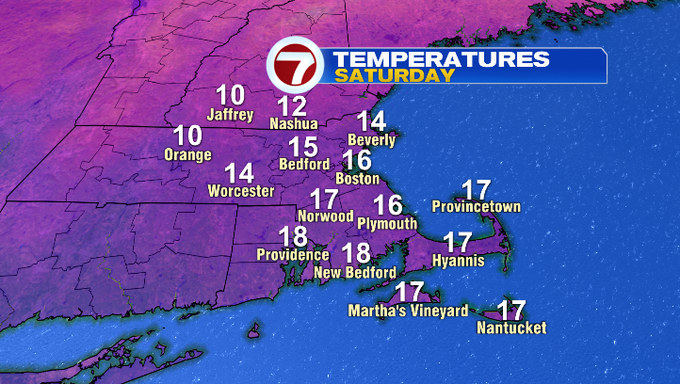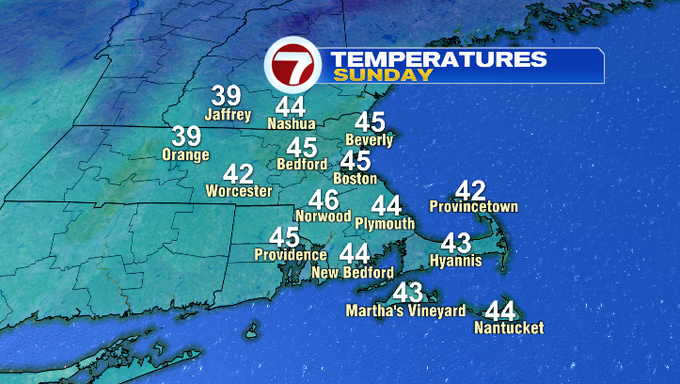 If we're making predictions off our favorite rodent meteorologist Punxutawney Phil, there will be six more weeks of winter. As of now, temperatures aren't buying that. By the middle of the next week, the jet stream will head north, locking the cold air in Canada. Some spots could feel more like early spring and back near 50° by Wednesday. The Euro model (below) is spitting out some 50s for our highs that day.
-Meteorologist Melanie Black