It's a chilly start this morning, with temperatures in the mid to upper-20s for many of us (and low-30s in Worcester & Boston). While we'll start out with plenty of sunshine early this morning, count on increasing cloud cover through the morning hours.
Showers move in this afternoon from out SW out ahead of an approaching warm front that tracks through Southern New England tonight. Despite a chilly start, we'll be a few degrees warmer this afternoon in the mid-to-upper 40s for most of us.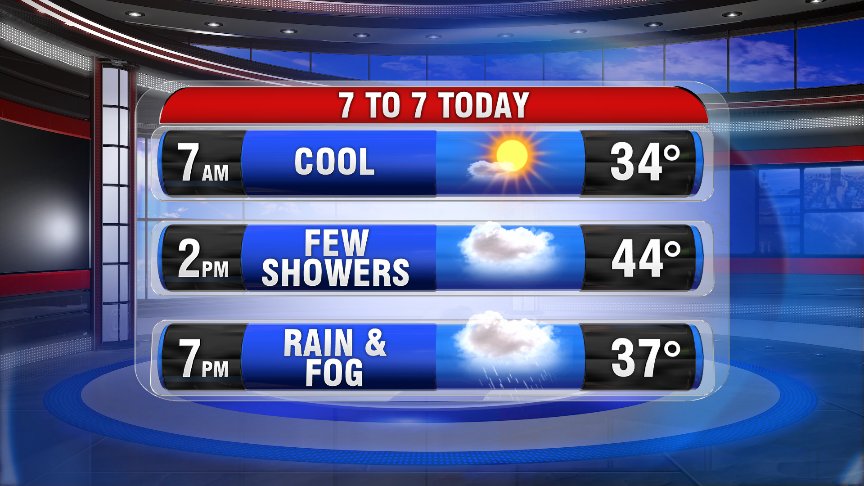 We do have the risk for a wintry mix NW of 495, and especially across NW Mass., as well as north of Route 2. Higher elevations could see some light freezing rain as well. So watch out of slick spots this afternoon into early evening.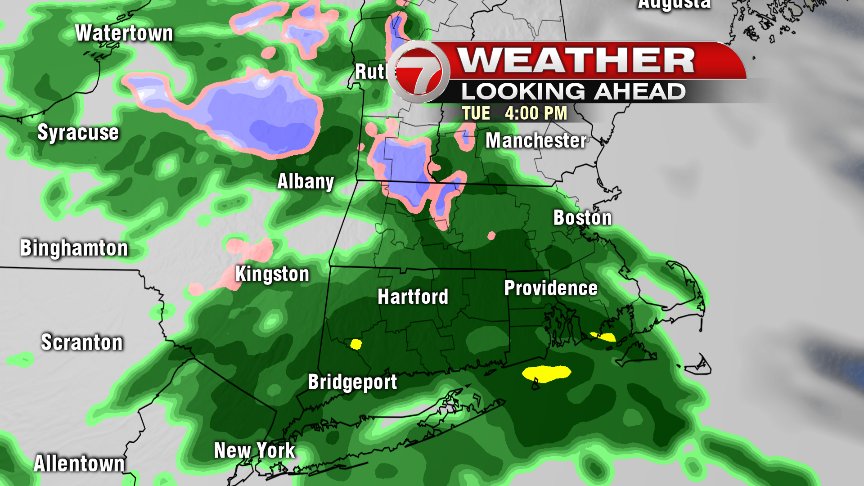 Past 7PM we're dealing with rain that tapers past midnight to just scattered showers. We'll keep those scattered showers into your Wednesday AM commute, which will also feature some dense fog.
Showers become more widespread and heavier tomorrow afternoon with a few t'storms possible, and strong winds out of the SW/W.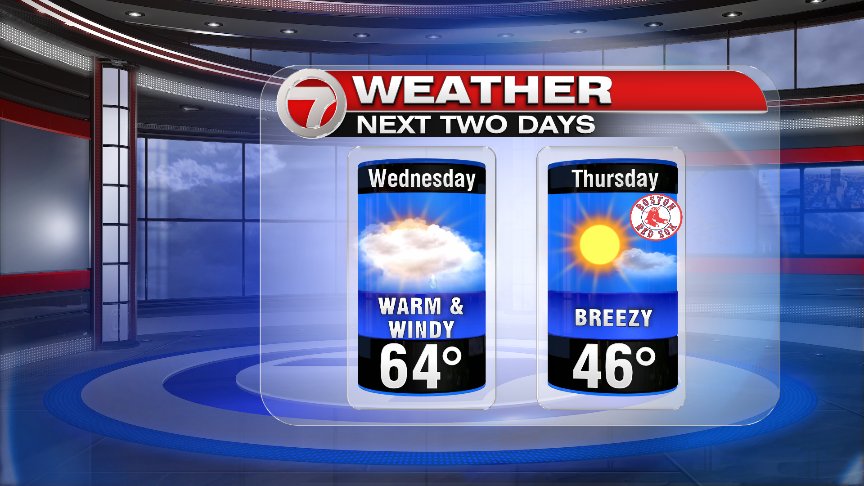 High pressure returns behind this midweek system and we're cool & dry for your Fenway Home Opener.
~Wren