Welcome to a beautiful Labor Day weekend! After a cool start, it'll be a warmer day with highs in the 80s. Warmer Sunday and Monday into the upper 80s, while temperatures stay cooler at times on the Cape and Coast. Summer is holding on as temperatures reach near 90° this coming week.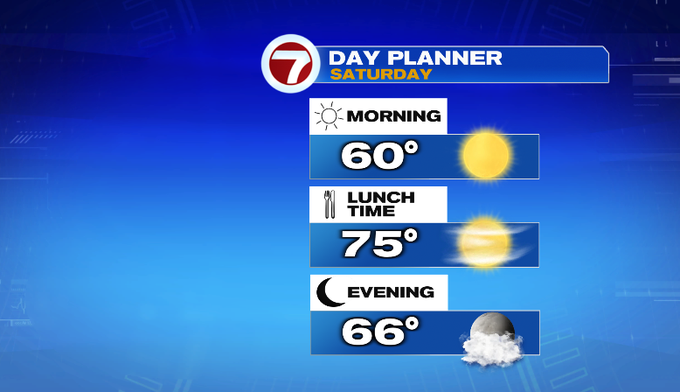 High pressure is still nearby bringing us nice weather! We're seeing some haze this morning. Overall we'll continue to see a lot of sunshine before high clouds increase this afternoon. Those high clouds are part of a weak disturbance to our north. We'll stay dry, areas north could get a sprinkle.
Highs will reach the low 80s inland. It'll be breezy later in the day, especially for Southeast Mass including Cape Cod and the Islands, where highs will be in the 70s with the wind coming off the water.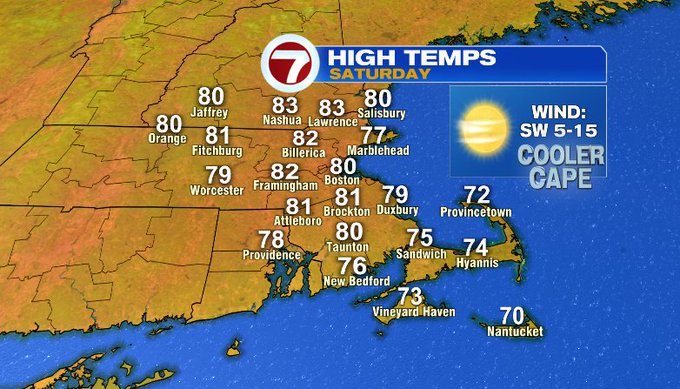 Overnight into tomorrow, the disturbance will bring us increasing cloud cover. Sunday will start off a bit more mild with some clouds then we'll see more sun. Highs will be warmer than Saturday in the mid/upper 80s. Once again, Cape Cod will stay in the 70s with a southwest breeze.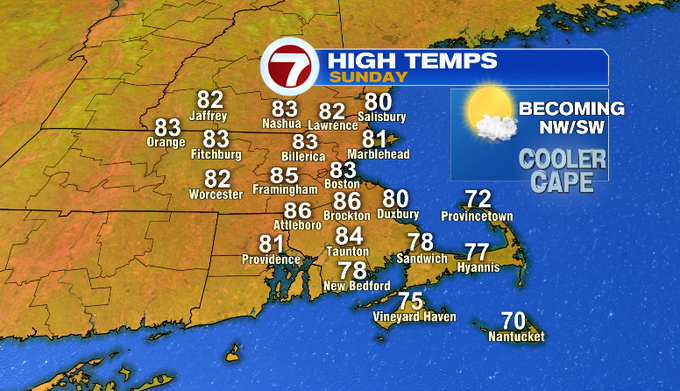 Upper 80s inland again Monday. You'll be able to find relief on the coast, where an onshore breeze will keep highs in the 70s. We're still dry with a mix of sun and clouds.
A lot of events happening this weekend – take your pick from schooners to baseball and even fire eating!  😳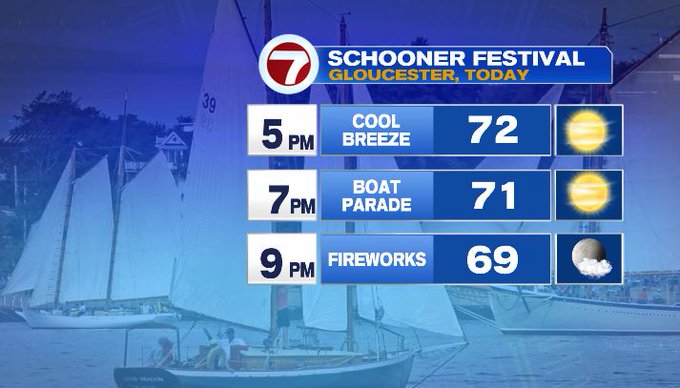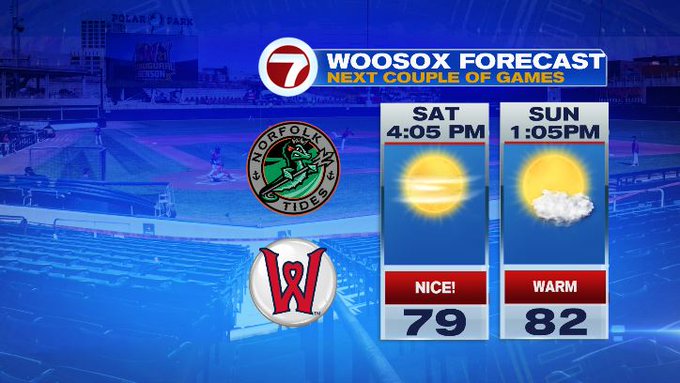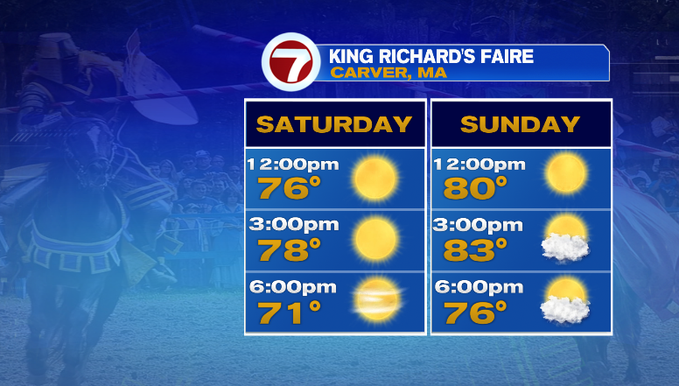 Next week gets toasty. The summerlike feel can be seen across the Central Plains and Midwest with warm temperatures aloft. Some of that air mass will build closer to New England. There's a chance some towns could hit 90° Wednesday. Below is the Euro's probability we reach 90° or higher late Wednesday.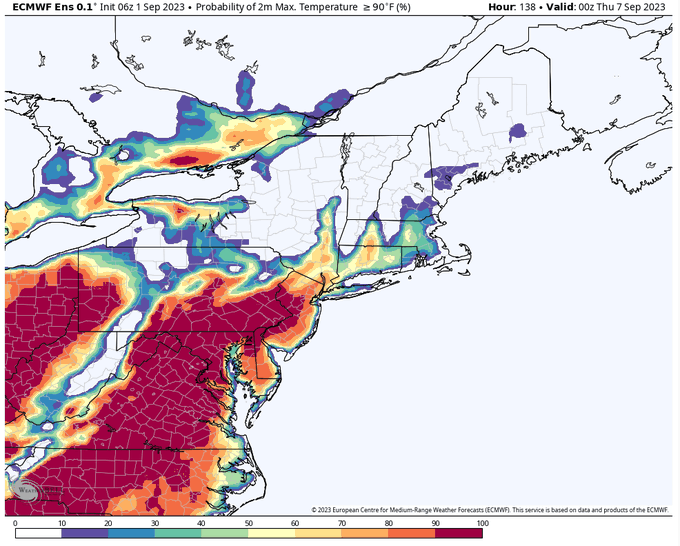 For now, enjoy this lovely holiday weekend forecast!
-Meteorologist Melanie Black