TEWKSBURY, MASS. (WHDH) - Two people are facing multiple charges after authorities say they allegedly stole a purse from a woman outside of a bank in Tewksbury.
Tewksbury police said a 61-year-old woman received minor injuries after two suspects approached her just before 10 a.m. and allegedly pushed her to the ground while stealing her purse in the parking lot of the Metro Credit Union on Main Street.
Authorities said after being called in, the victim and witnesses were able to give police a description of the vehicle the suspects were seen in.
A short time later, police pulled over a Jeep Liberty nearby, leading to the arrest of both Christine Brogna, 51, of Laconia, New Hampshire and Keith Fauth, 50, of Haverhill, Mass.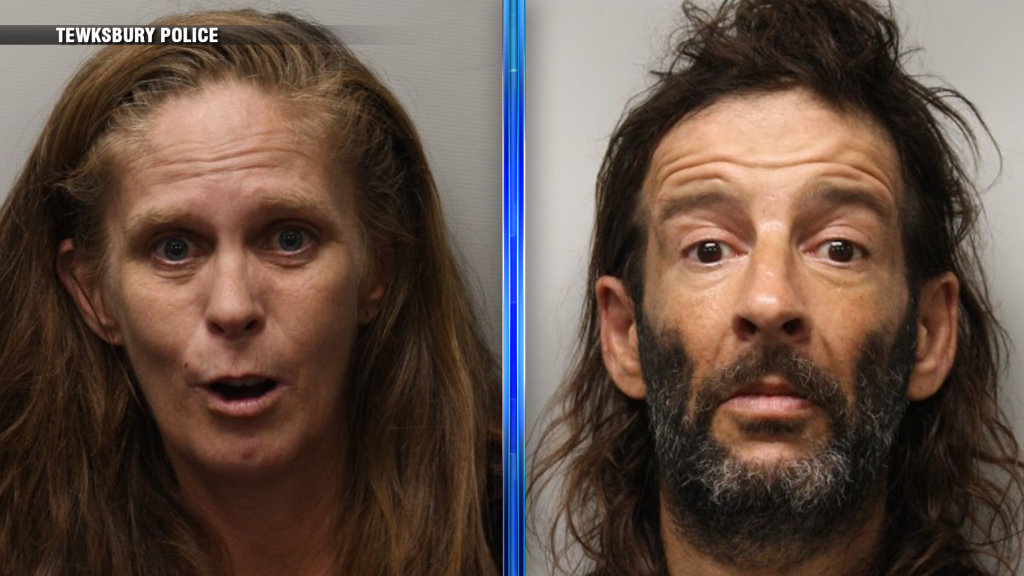 Both suspects were slated to be arraigned later on Wednesday on charges that include unarmed robbery of a person over the age of 60 as well as assault and battery on a person over the age of 60.
In an update later in the day, authorities said the incident did not appear to be a random act of violence, with the police department stating in a news release that "those involved were acquainted prior in the day."
"I am extremely grateful for the quick action of our patrol officers who were not only able to bring these individuals into custody, but also able to retrieve the victim's stolen items," Tewksbury Police Chief Ryan Columbus said in a statement.
(Copyright (c) 2023 Sunbeam Television. All Rights Reserved. This material may not be published, broadcast, rewritten, or redistributed.)