Today was not a bad way to start the weekend, as we stayed mainly dry and had temps into the 50s for many!  In fact, the high in Boston today was closer to the record high for this day than it was to our "normal" high for today!  The high in Norwood was 56°!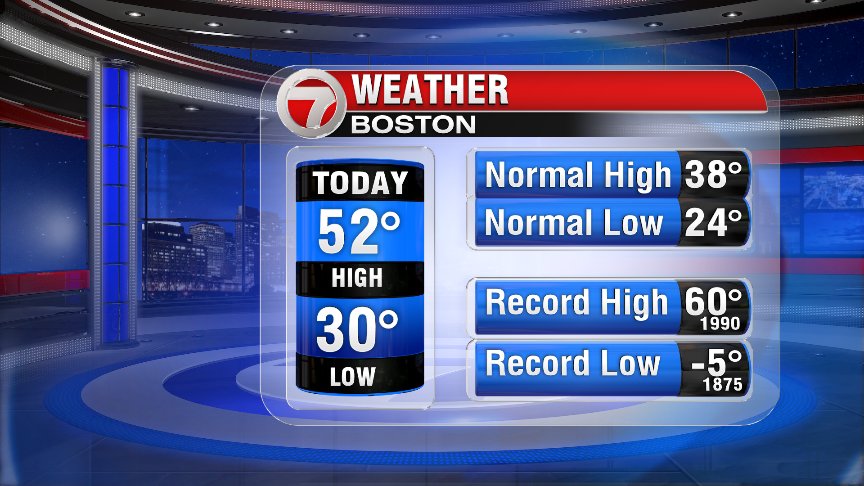 Unfortunately, we won't be able to do it again tomorrow… as the wet-weather tap has already turned on.  A soggy Sunday is in store with some soakers expected, especially for SE Mass where a Flood Watch is posted.  With 1-2″ of rain (isolated spots in SE Mass getting up to 3″) expected tonight & tomorrow, there could be some urban/poor drainage flooding issues.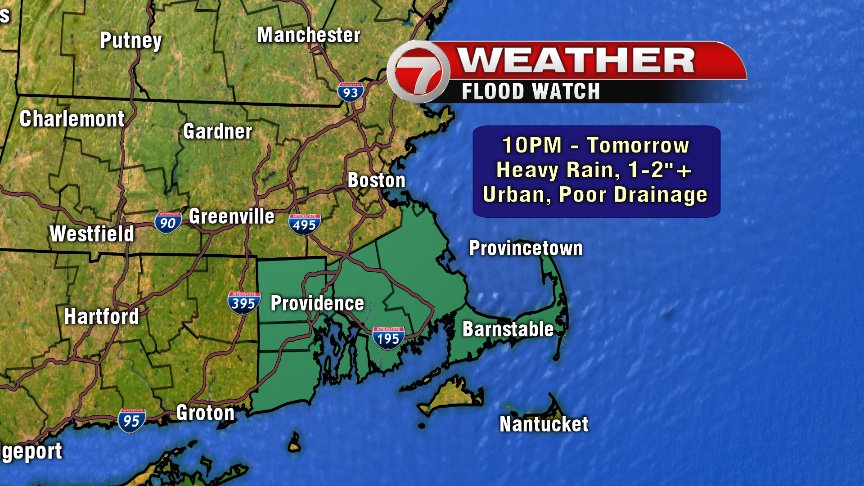 As rounds of rain continue to move through Southern New England tomorrow, the heaviest rain will be focused along and just south of a cold front, slowing drifting south, through our area. Once winds change to the north/northeast, temps fall back into the mid 30s to near 40, creating a nasty day as raw and rainy weather prevails.  Really, temps will be fairly steady through the next 24 hours – with the range for lows overnight between 36-46°, and the range for highs tomorrow between 36-48°.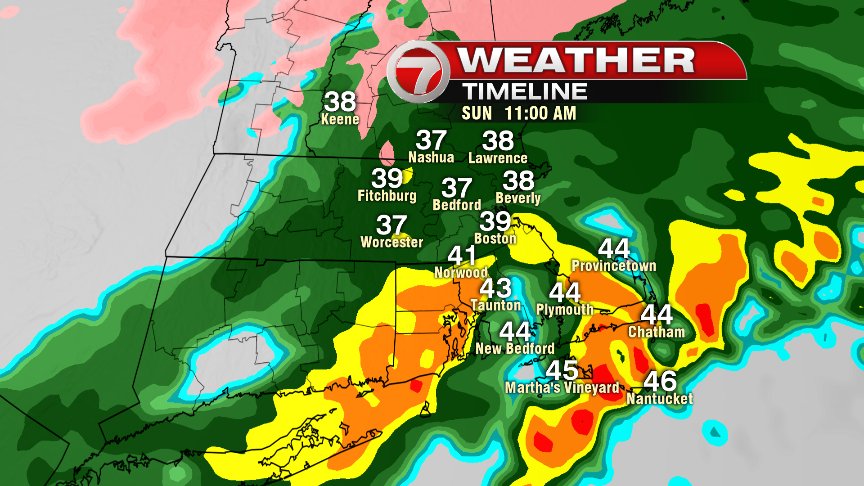 Also, along with the rain tonight we're experiencing some locally dense fog.  A Dense Fog Advisory (through 10am Sunday) has been issued for much of the Bay State for the possibility of reduced visibility down to 1/4 mile or less.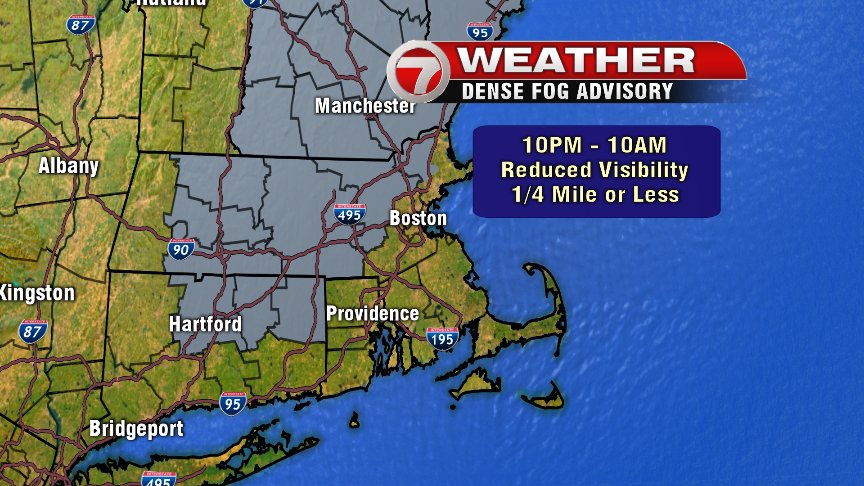 We'll finally kick the rain out before midnight tomorrow night but if we aren't able to dry out before Monday morning's commute, there could be some patchy black ice in the interior.  We'll keep a close eye on this potential.
Monday and Tuesday are dry, and the coldest day of the week is just "normal" for this time of year.  Still, I can't help but think that the 10th of February is way too early to count out winter just yet…  Stay dry tomorrow!  – Breezy