Happy Sunday!
We are certainly seeing a much more tranquil day today than yesterday thanks to a ridge of high pressure settling into the region which will provide us with lots of sunshine and very warm temps. High temperatures will reach the lower 90s inland, mid 80s along the coast thanks to a sea breeze developing early this afternoon. It will also be slightly less humid today than the past couple of days with dew points mostly in the mid 60s compared to the lower 70s!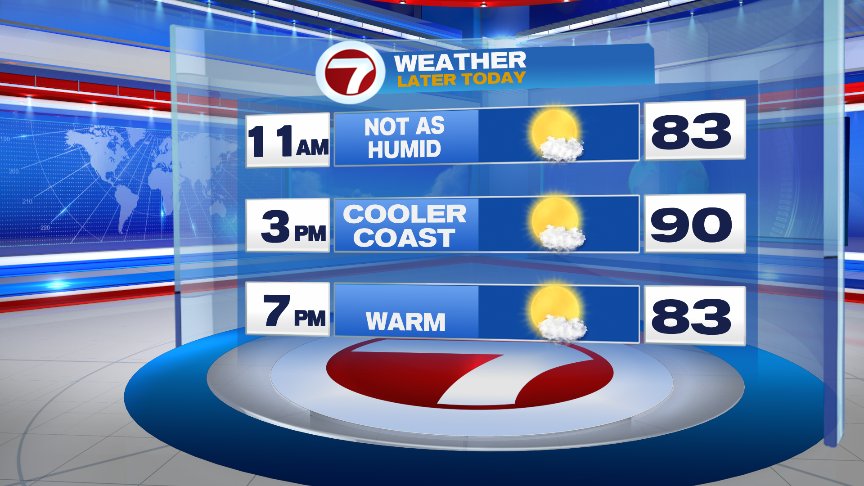 We'll see a perfect summer's evening later on so fire up those barbecues and get outside and enjoy it! If you have tickets to see Beyonce and Jay-Z tonight at Gillette or the Red Sox going for the sweep against the Yankees at Fenway, you'll have no weather problems. Have fun!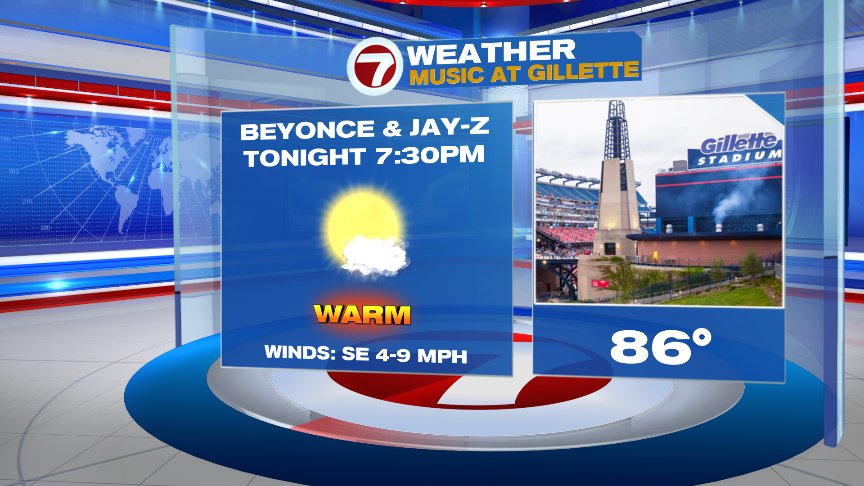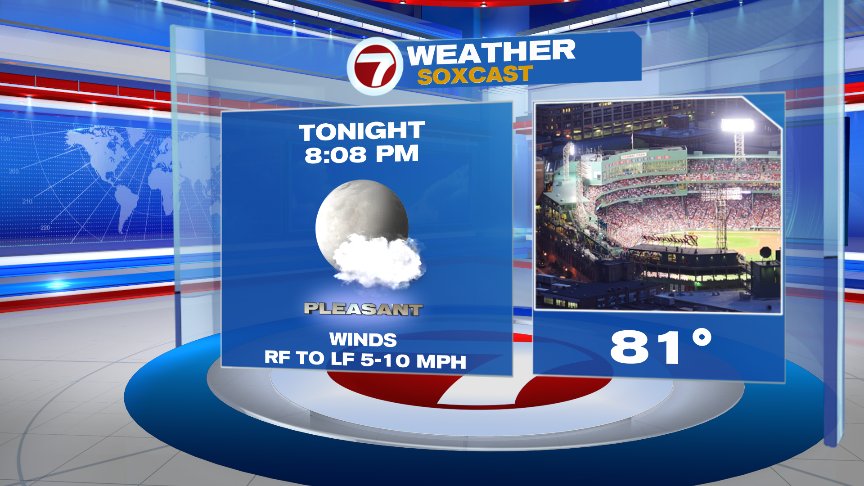 Everyone gets into the heat & higher humidity on Monday across the area as high pressure over the east coast slides to the south and east ushering in a southerly air flow once again. Temps Monday reach the mid to upper 90s with plenty of sunshine to go along with it. Drink plenty of water and limit your outdoor activities, especially during the afternoon to avoid heat exhaustion. Tuesday will be similar with high temps reaching the low to mid 90s along with high humidity. A cold front approaches the area late in the day Wednesday triggering off some showers and thunderstorms which will continue into the first portion of Wednesday night as it sweeps on through. Temps will be more seasonable Thursday with an isolated shower/storm possible, but overall, it looks like a decent day with lowering humidity. Pleasant conditions continue Friday and right into the start of the weekend with temps close to seasonable along with low humidity levels.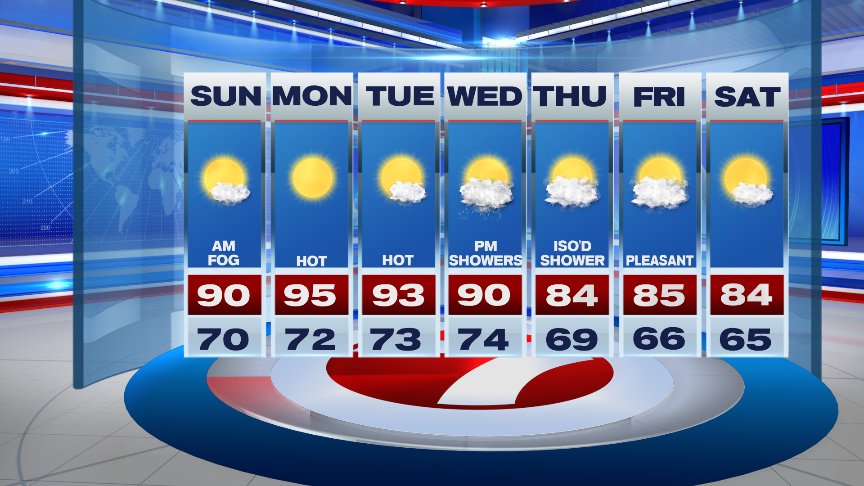 Have a great rest of your Sunday!
David
(Copyright (c) 2019 Sunbeam Television. All Rights Reserved. This material may not be published, broadcast, rewritten, or redistributed.)