Whew, what a storm this morning, eh? This is how much I ended up with out near I-495…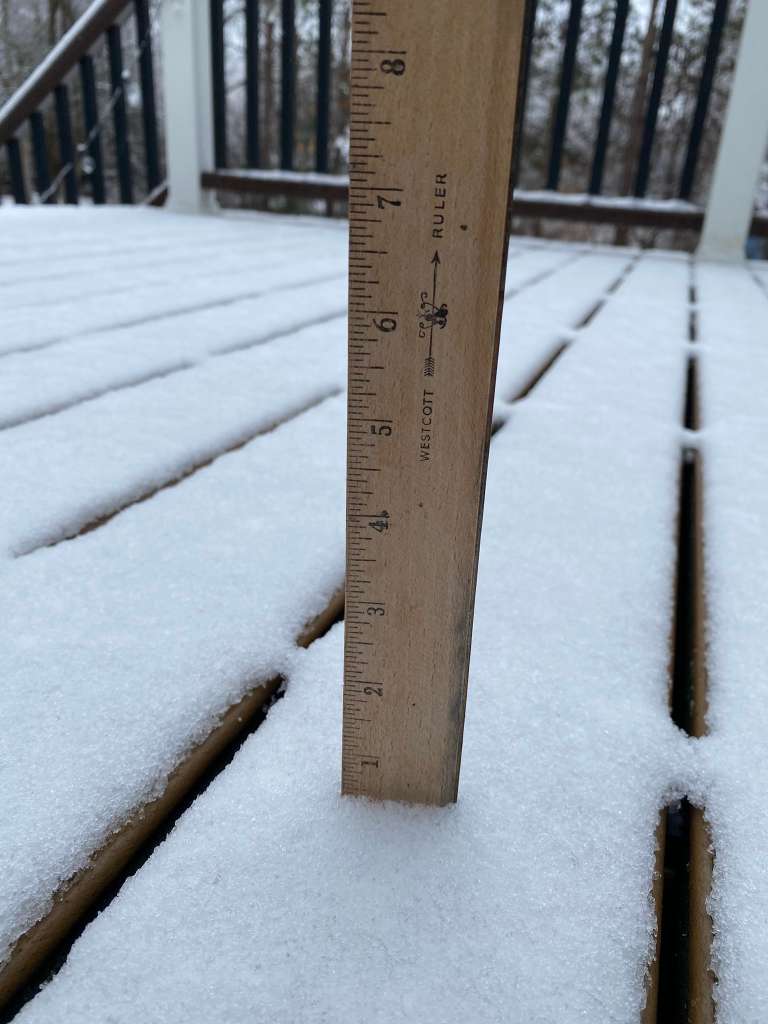 Sure was a doozy…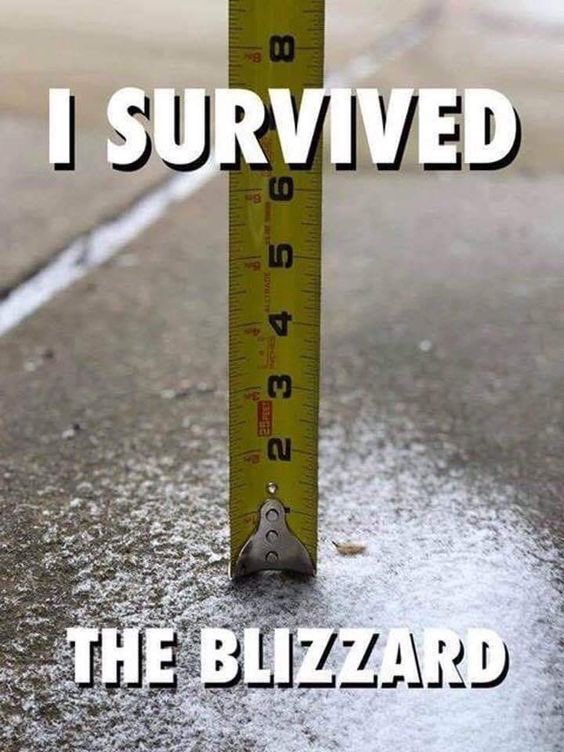 Anywho…we move on to the next storm. That swings thru early to mid evening Tuesday (might already be done by the time you read this). Like its predecessor, limited cold air means rain and a few snow showers up until 11pm Tuesday. An inch or two of snow possible in high elevations of Worcester county Tuesday evening.
Wednesday opens up with some sunshine but clouds will take over the sky by afternoon as our next storm makes its approach…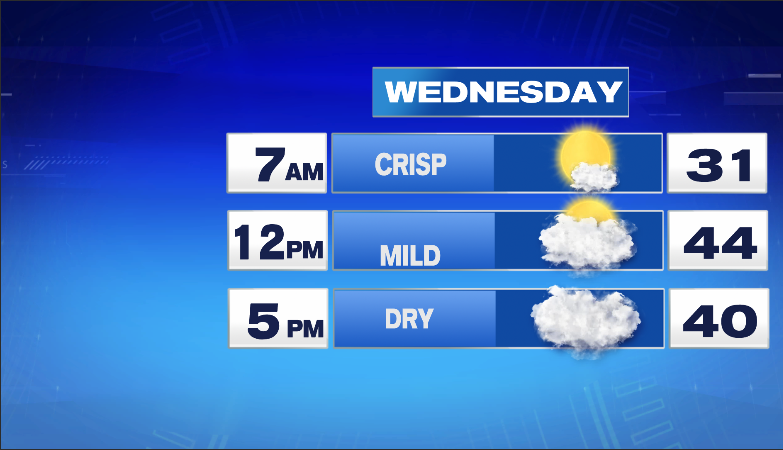 By 5pm, Skies are cloudy but i still think we are dry as the storm is just arriving into western New England. If by some chance the timeline is sped up by 2-3 hours, roads will still likely just be wet as temps will be near 40 as the rain/wet snow arrives. As we progress into Wednesday evening, that is when the Messy Mix takes hold, especially well inland.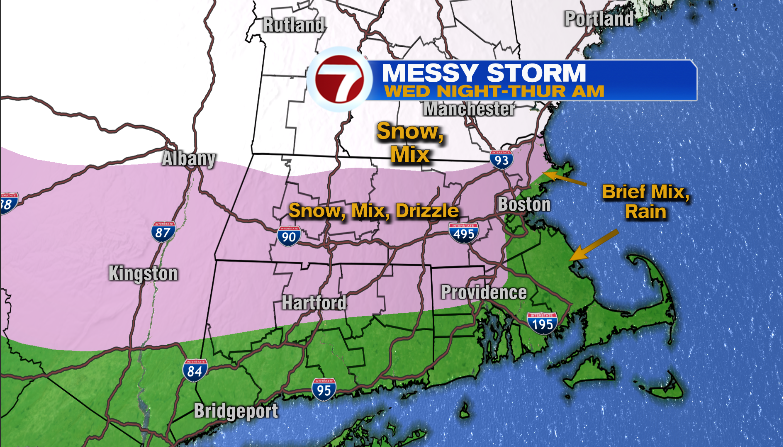 In terms of snowfall, the biggest numbers will be found across New Hampshire with little to no snow in metro Boston…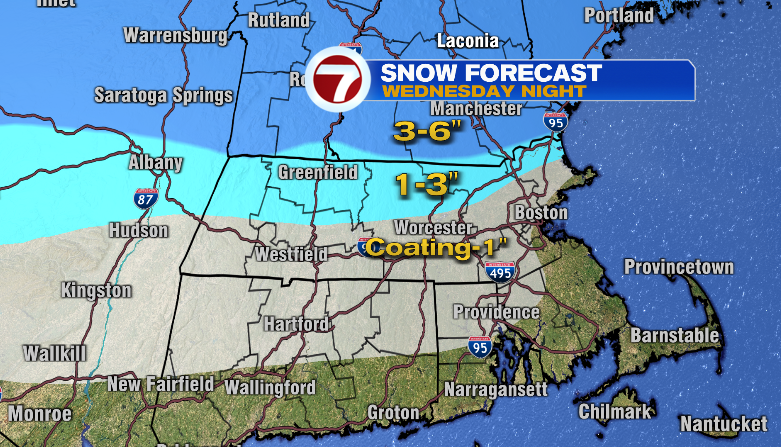 As for the Thursday morning commute, for those that have one this week (School Vacation Week for the kiddos), The biggest impacts will be felt if you travel within those blue-shaded bands. Within those bands will be the snow but also a light glaze of ice on top of the snow so slick roads a given for Thursday morning. Even for locations within the "Coating-1" band, an icy glaze likely so slick spots certainly possible for Thursday morning. The brunt of the storm is over by noon Thursday with some patchy drizzle, freezing drizzle/snow flurries for the afternoon.
After the storm, much colder air arrives by Friday (along with sunshine). Temps on Friday will start in the 30s but then slide into the 20s by midday and eventually into the teens by early Friday evening. Brrrr. The pattern is busy, and another weather storm is here Saturday night-Sunday with light snow & snow showers.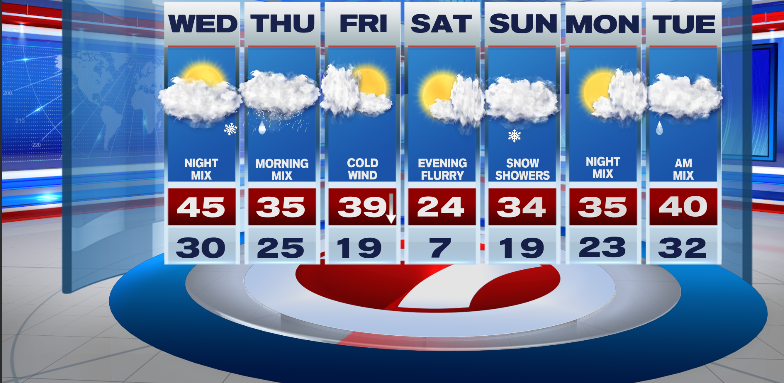 Enjoy your Taco Tuesday evening!
~JR