Well, that happened quickly! While we basked in the warmth of the 70s and 80s early to mid October, the switch has been flipped recently, and a much colder pattern now prevails as this morning is the coldest start of the Fall season for many towns and cities as overnight lows fell deep into the 20s for many.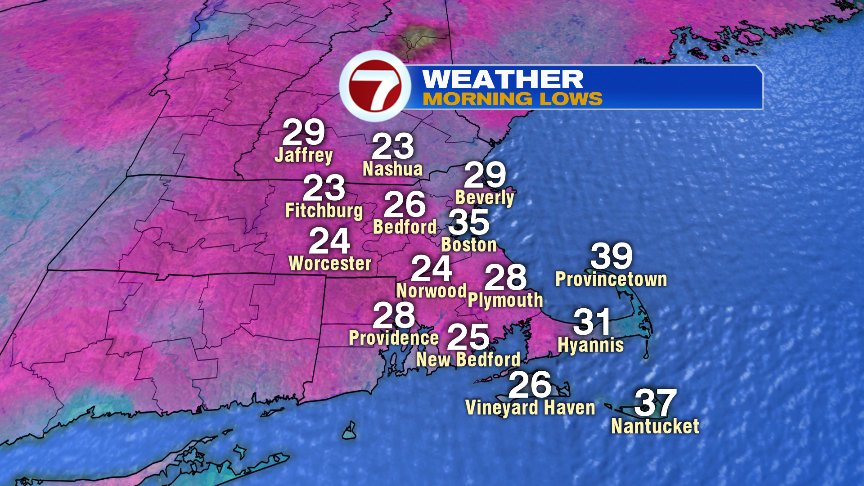 At least we have a good deal of sunshine, and the breeze today won't be as strong as yesterday. That'll allow for a more comfortable feel to the air with highs running around 50 degrees.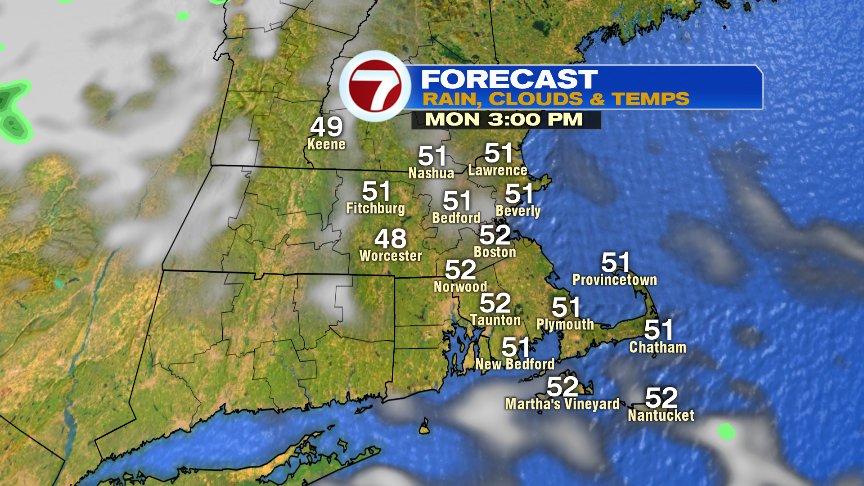 Temps are still cool tomorrow and Wednesday with a few spotty showers around. Neither day is a washout, with showers fewer and farther between Wednesday. In both cases, it appears that we'll be dry at Fenway by first pitch for Game 1 and 2 for the World Series. Go Sox!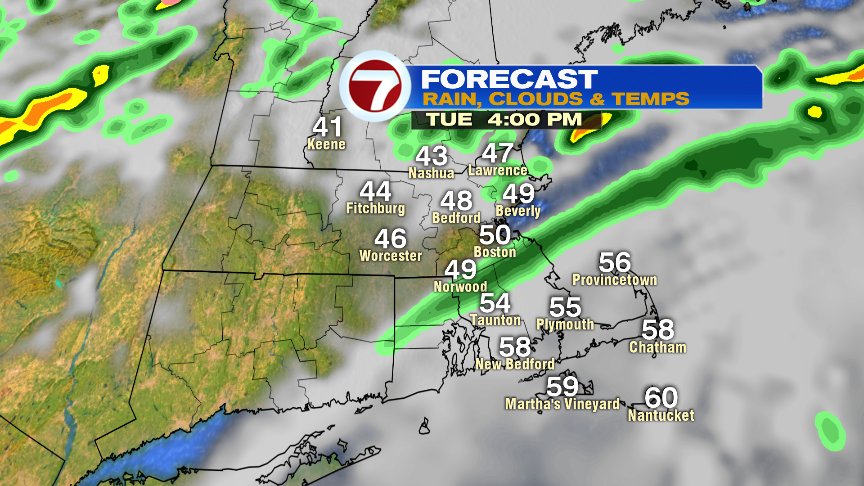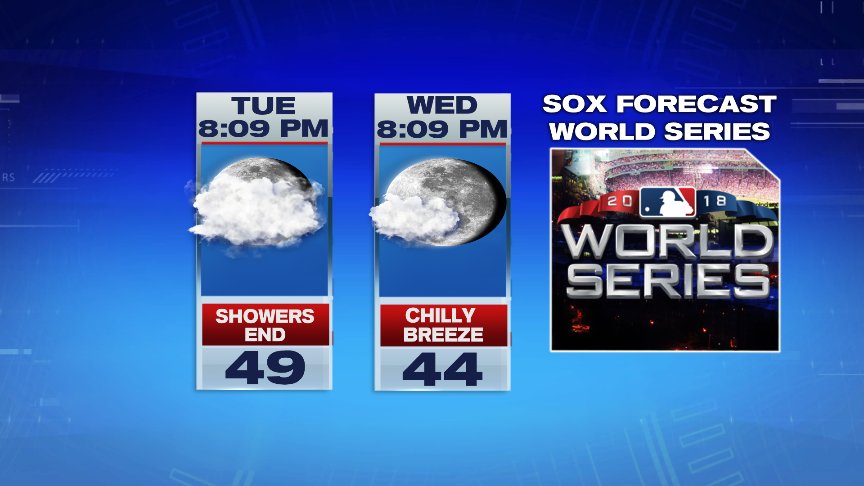 The big ticket item for the end of the 7day is the potential East Coast storm for next weekend. Too early for specifics but we'll watch closely since tides are astronomical on the high side, which would yield to a coastal flood potential with any coastal storm that develops. How much coastal flooding will be dictated by how strong the winds are and how prolonged that onshore wind is. Something to certainly keep an eye on.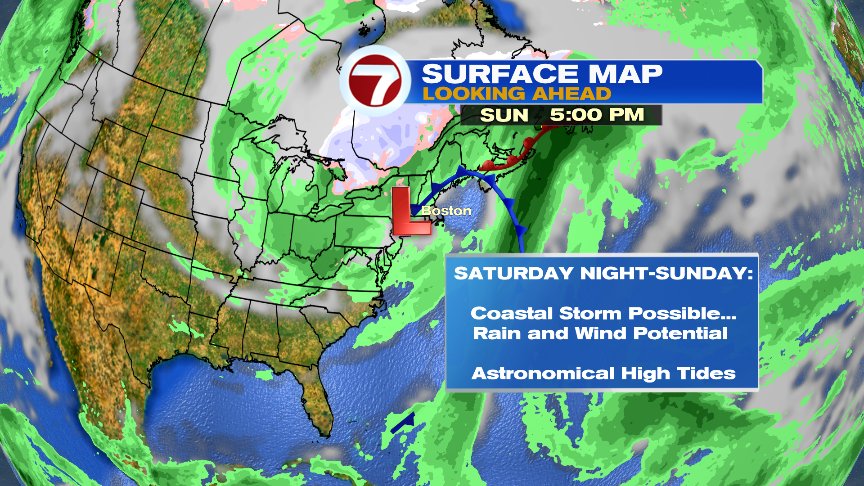 @clamberton7 – twitter