Once again we start the morning off with some areas of fog and even patchy mist. Yet, once again, we'll burn it off and return to some sun today as temps rise well into the 60s and 70s. Sound familiar? Certainly the last few days have had similar themes as deja vu greats us walking out the door.
While yesterday afternoon was a stunner with highs near 75-80 inland and tons of sun, today, we'll throw a few more clouds in the mix and even an isolated shower this afternoon, into this evening. Inland, temps won't be as warm, but at the coast, a south wind will kick out the ocean breeze by mid to late afternoon, so overall, not nearly as big of a difference from Boston to the burbs today as it was yesterday temperature-wise.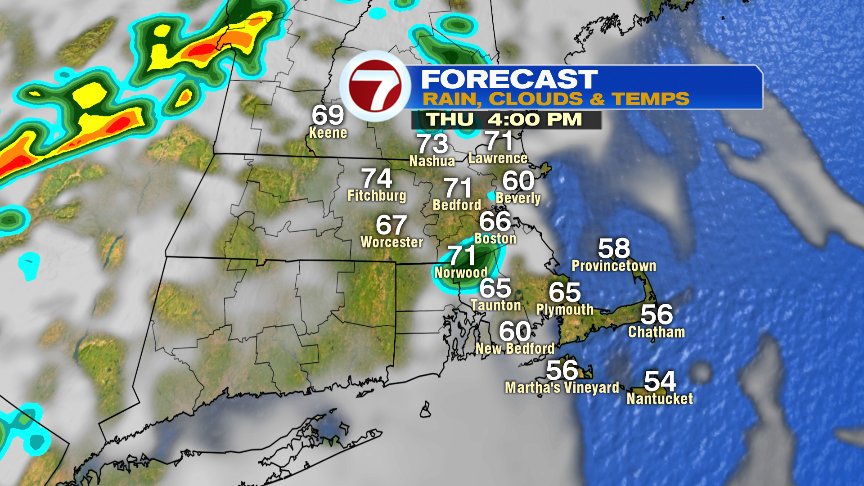 Tomorrow is a nice day overall and typical of mid May with temps in the mid to upper 60s and low humidity.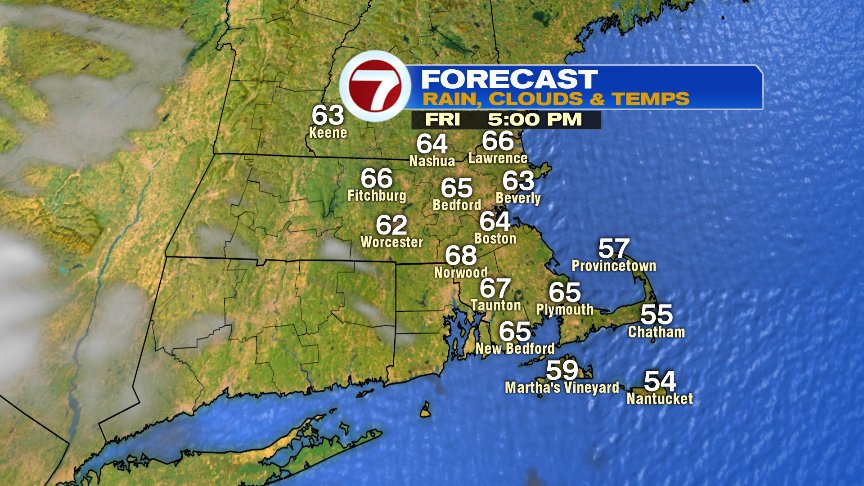 Saturday looks like a struggle with showers, heaviest in the morning to midday and cool temps, 55-60. As long as that front slides to our south for Sunday, we should get our fair share of dry weather for Mom on Mother's Day with highs in the 60s.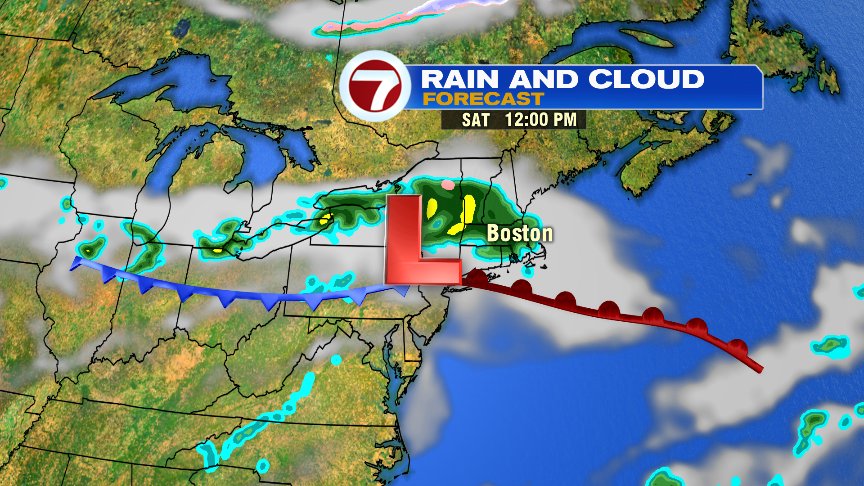 The up side to the wet weather?…. Pollen counts go to the downside.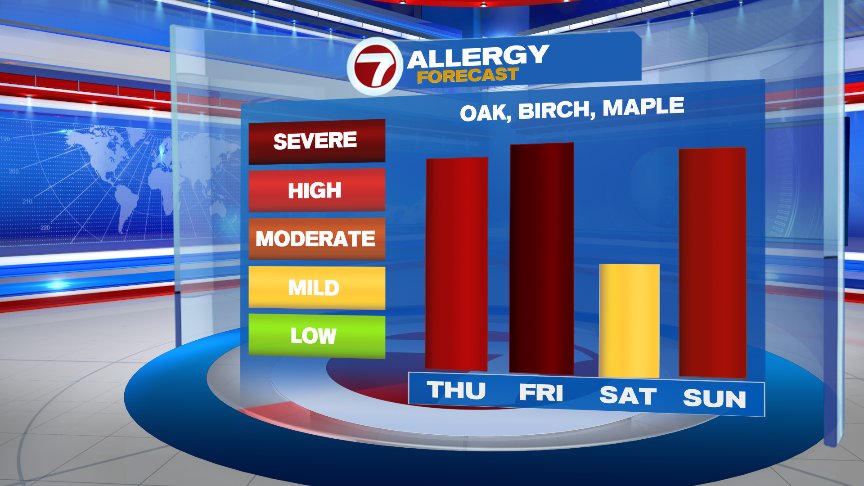 Also, we're just a week away from 8pm sunsets!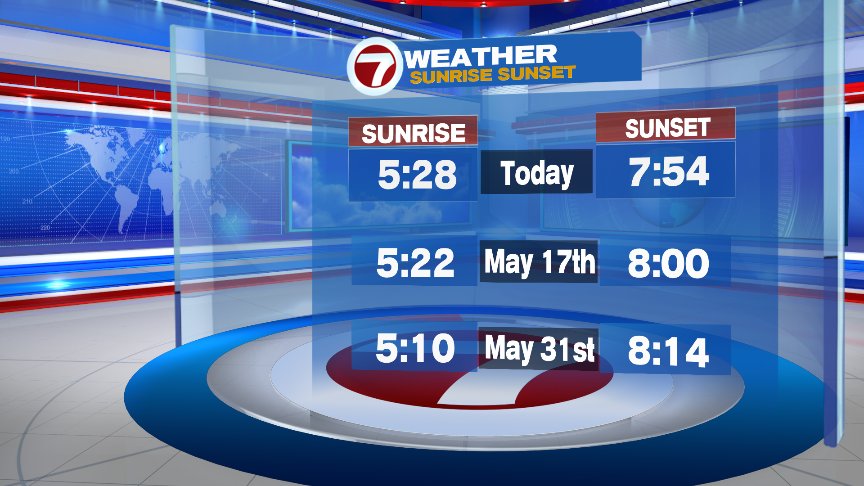 Have a great day!
@clamberton7 – twitter