Alrighty folks, here we are, the last full day of summer is here. Notice no one ever says "winter went by too fast"? It's always "summer went by too fast". Anyhow, I digress.
Today will be a touch milder as highs run in the lower 70s on average. We'll hold onto partly sunny skies on average as southerly breezes pick up. In fact, the south wind will be quite gusty, 20-30mph this afternoon and then up to 30-40mph tonight.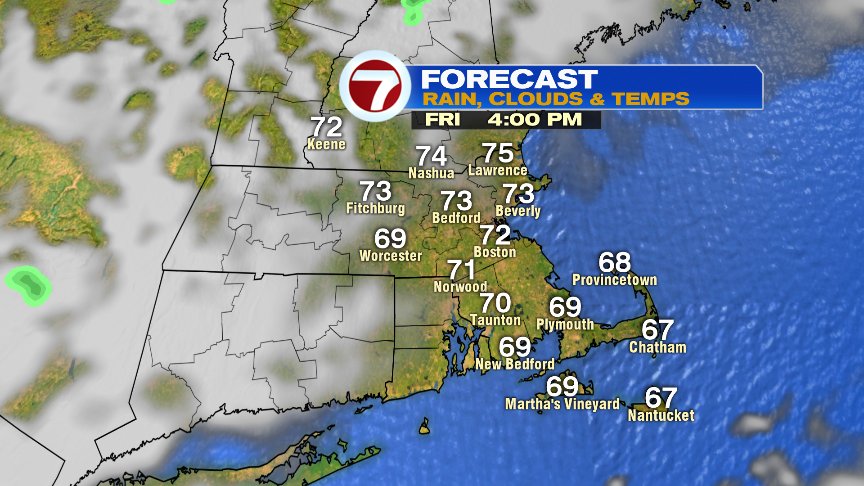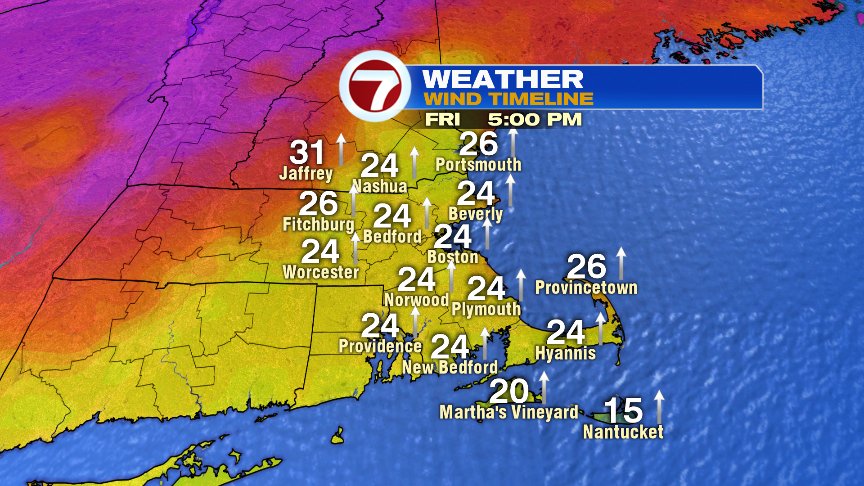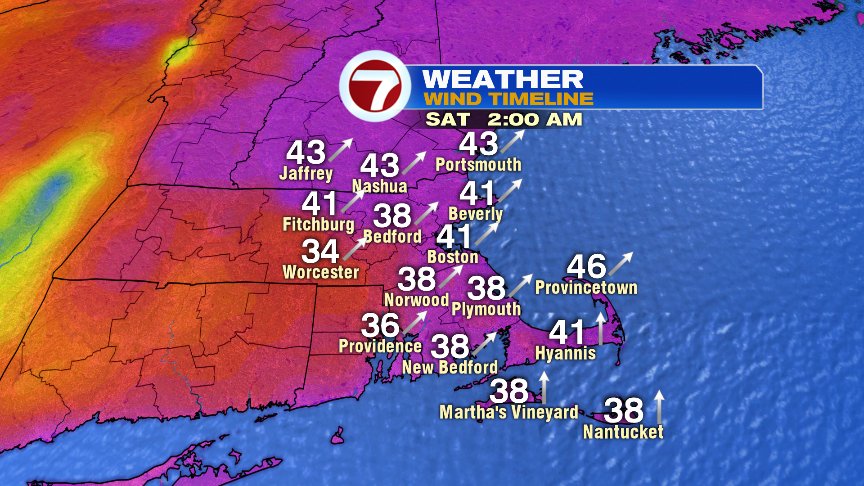 With the gusty winds tonight, higher humidity works in as temps hover in the upper 60s as a few scattered showers and storms roll in after midnight thanks to an incoming cold front. The timing of the front works out well for us as scattered showers and storms in New England are mainly done by daybreak with just a linger spot light shower or sprinkle leftover from sunrise to about 8am. That'll leave much of the weekend dry with lower humidity through the day tomorrow. We'll start breezy and end the day with light winds.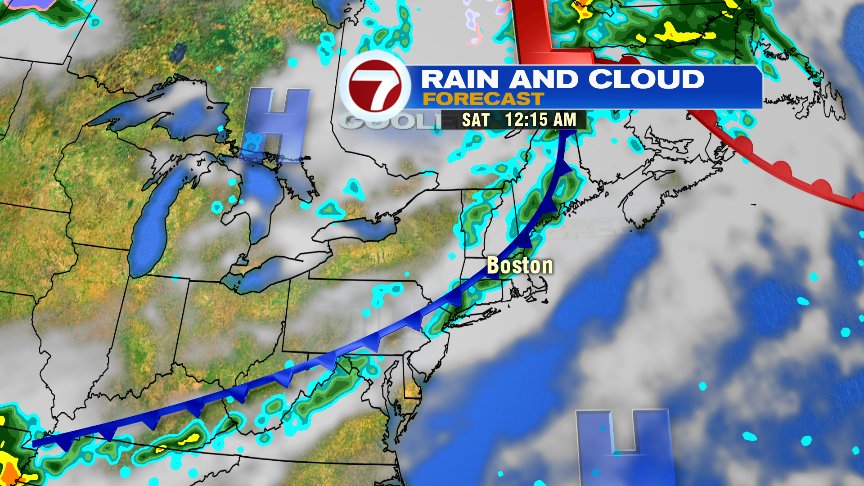 Right on cue, chilly air arrives to mark the start of Fall Saturday night with lows fading back into the 40s in the burbs by Sunday morning. We'll see that Monday and Tuesday morning too. Hmmm… too early to turn the heat on or no?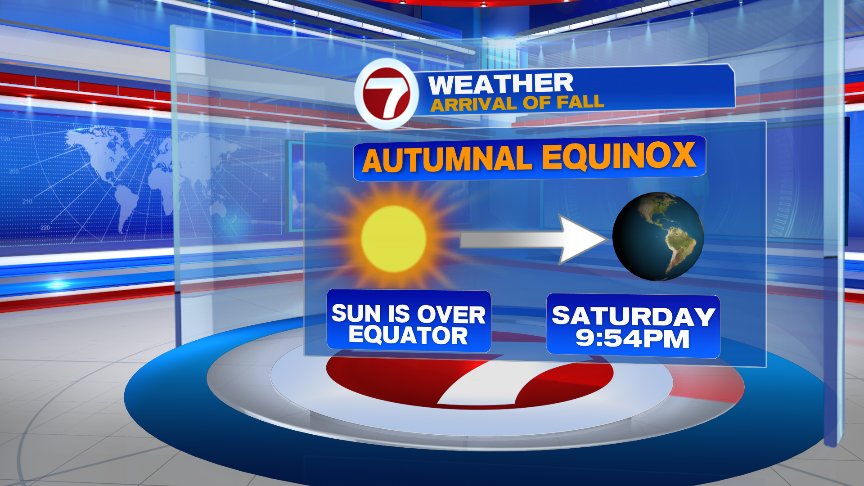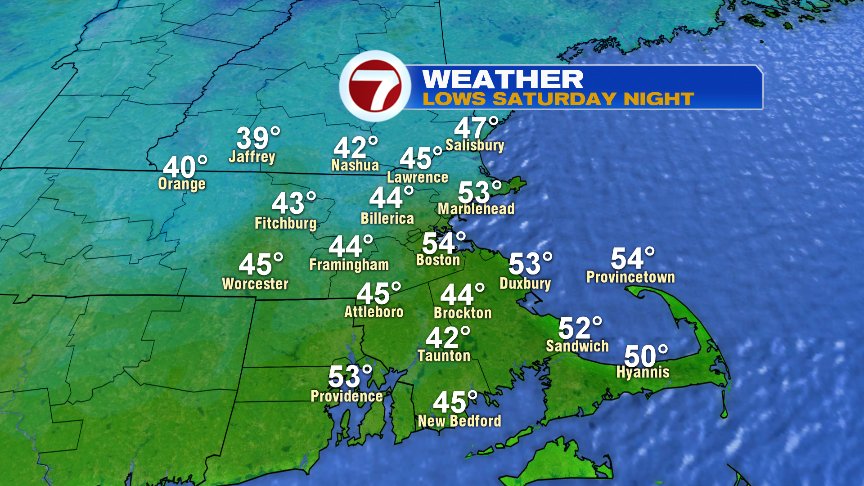 We won't catch our next widespread rain chance until Tuesday afternoon as the middle part of next week turns unsettled.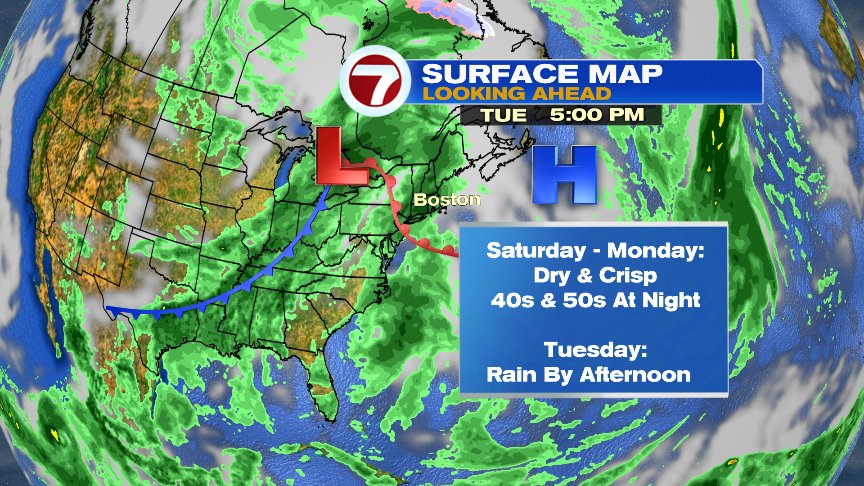 Have a great weekend!
@clamberton7 – twitter