Good Friday morning!  What a start to this Friday we have on our hands with sunshine and lowering humidity as we've finally managed to start off a day without low clouds and fog.  Sunshine will mix with a few clouds from time to time today, but the sunshine overall has the upper hand with temps bouncing back into the mid 60s to lower 70s.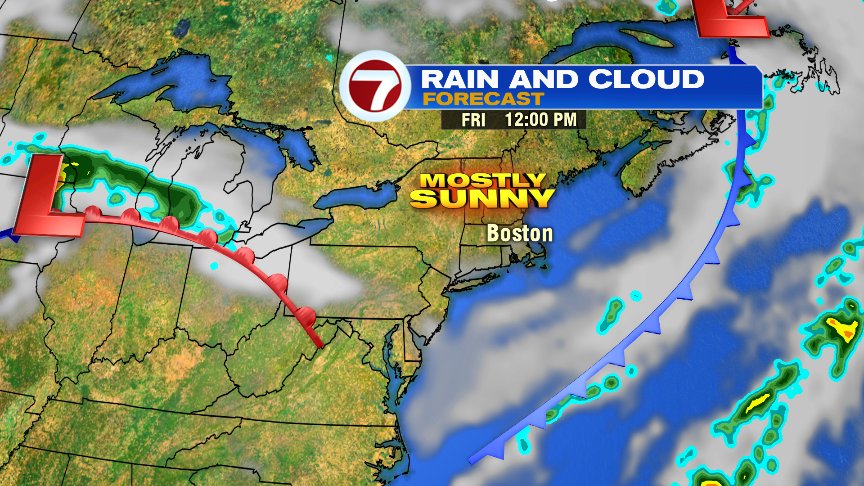 We'll go from Fantastic Friday to Sad Saturday as a wave of low pressure tosses a batch of rain and cool onshore breezes into New England tomorrow. With low dew points in place, once the rain overtakes the dry air, it'll be a rain cooled air mass too with temps struggling to stay near 50…. yes, even in the afternoon. Blah! While the rain won't be flood worthy, it'll be enough to keep the day damp and dismal with about 1/4 to 1/2″ of rain expected, although a few towns could overachieve. While it's not good for the golfing, it'll be good for the golf course as the grass gets a good drink. Pollen counts drop too for the day, so we have that going for us.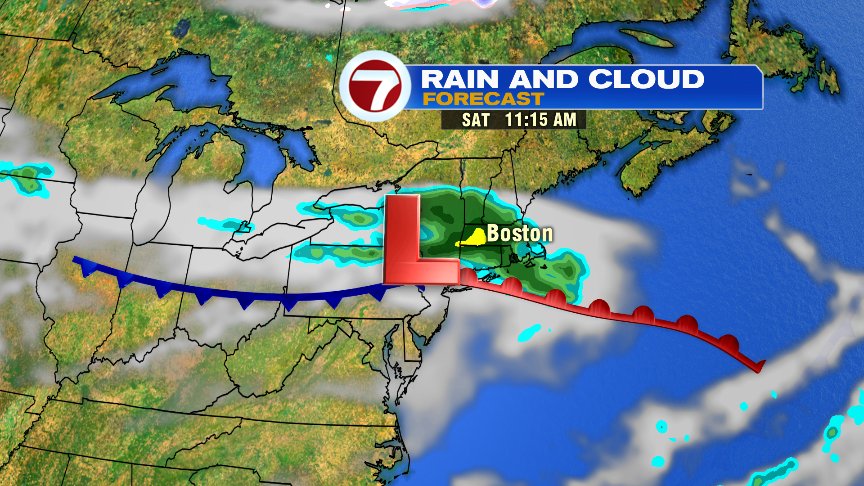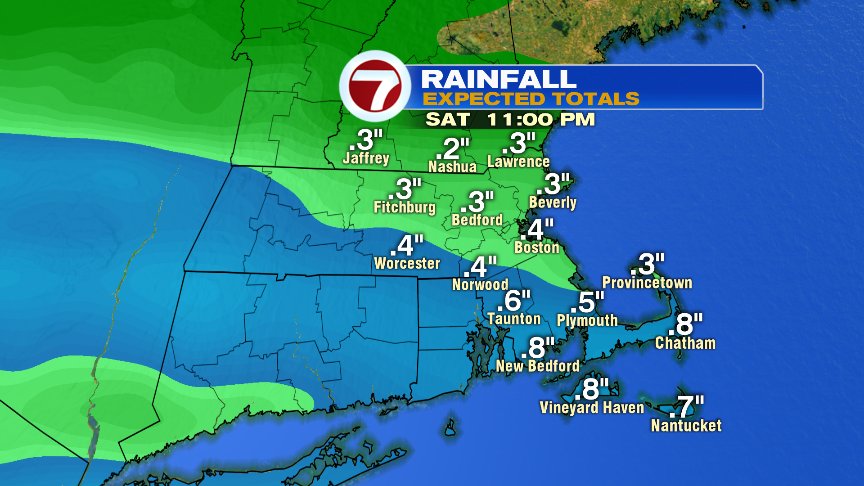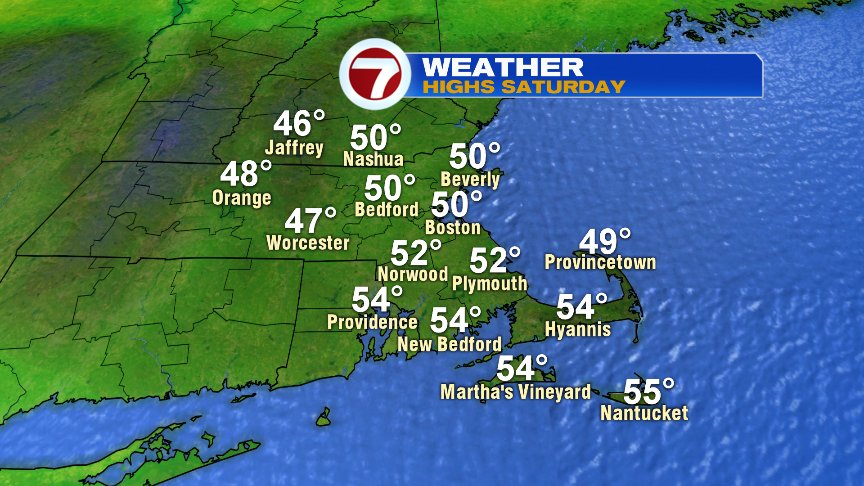 The game plan for Sunday is to push the front and any move successive waves of low pressure to our south, allowing for a drier second half of the weekend. If your taking mom out to lunch or dinner, plan on it to still be coolish, upper 50s coast to mid 60s inland. Clouds start the day and are thickest south of the Pike. Partly to mostly sunny skies prevail for the afternoon with the brightest skies in northern MA and southern NH.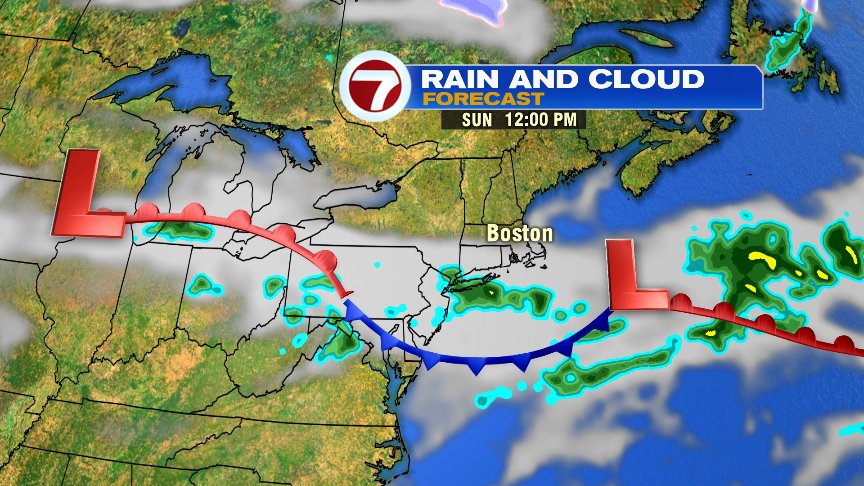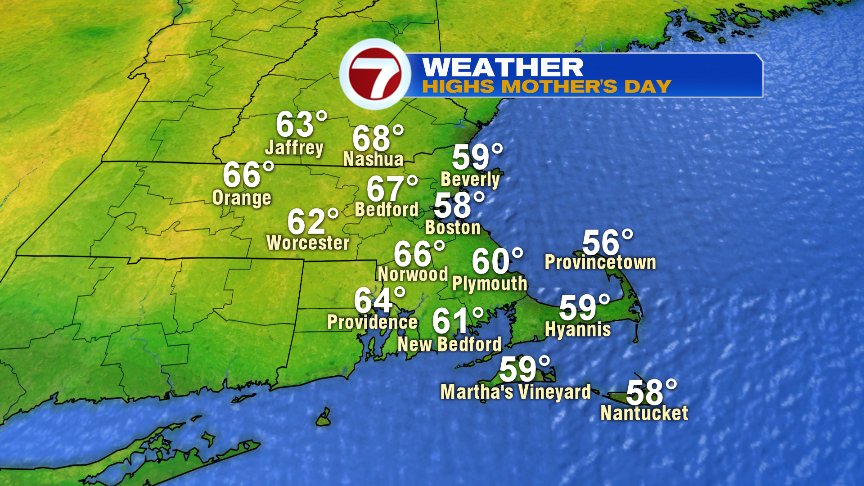 Happy Mother's Day to all you moms out there, and enjoy your weekend!
@clamberton7 – twitter