Good Saturday!
High pressure over the Northeast will provide us with a phenomenal weekend with a good deal of sunshine and low humidity. A far cry from what we've seen the past few weekends, right?! Today we'll see a few high, thin clouds passing by along with temps reaching the mid 80s inland, upper 70s to low 80s along the coast thanks to a sea breeze developing. It'll be a beautiful summer evening as well with temps in the 70s by 7pm so get out there and enjoy it!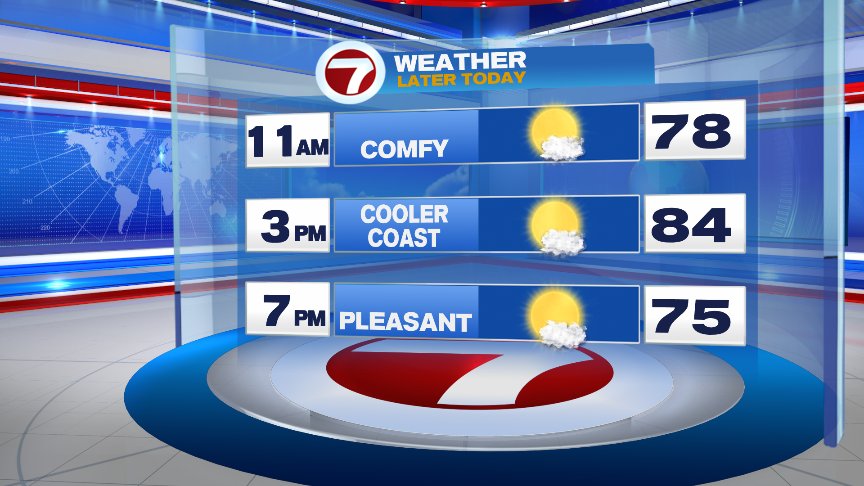 The weekend ends on a great note with temps in the 80s once again, a bit cooler coast & Cape where localized sea breezes develop. We'll also see a few more clouds in the afternoon with perhaps an isolated shower/storm well to the west. You may also notice that the humidity will be a bit higher during the afternoon..dewpoints will start to climb into the lower 60s.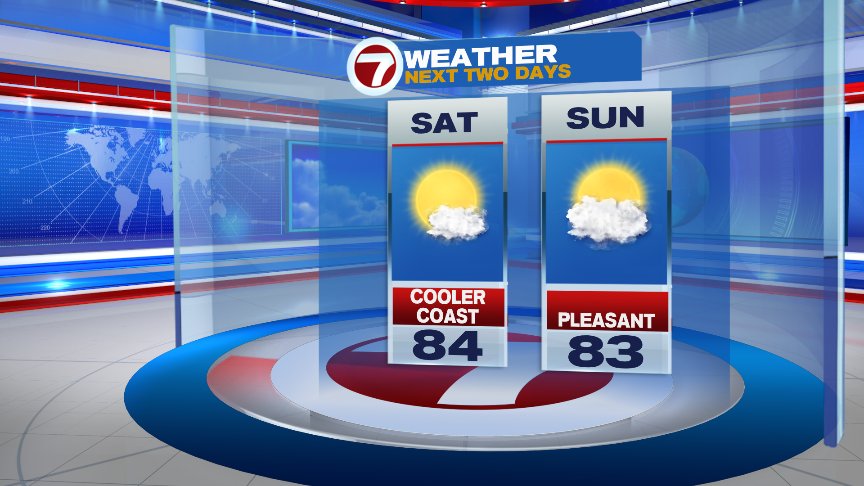 Overall, the weekend will be comfortable with dewpoints in the upper 50s to low 60s. The heart of the humidity arrives Monday and especially Tuesday with dewpoints pushing 70..cue the A/C's again!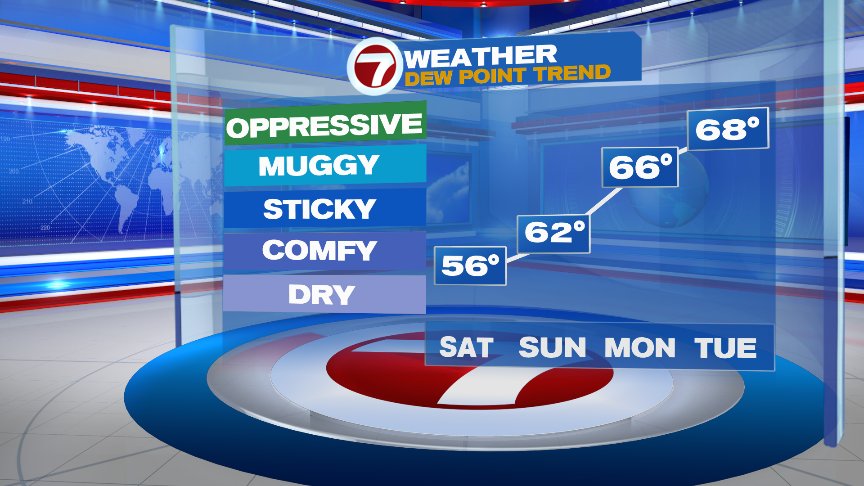 The final stretch of August will feature a brief return of heat and humidity Monday through Wednesday as high temps soar into the low 90s..localized sea breezes may cool the coast Tuesday. The next shot for showers and storms arrives late Wednesday and Thursday but still some wiggle room in the timing of those.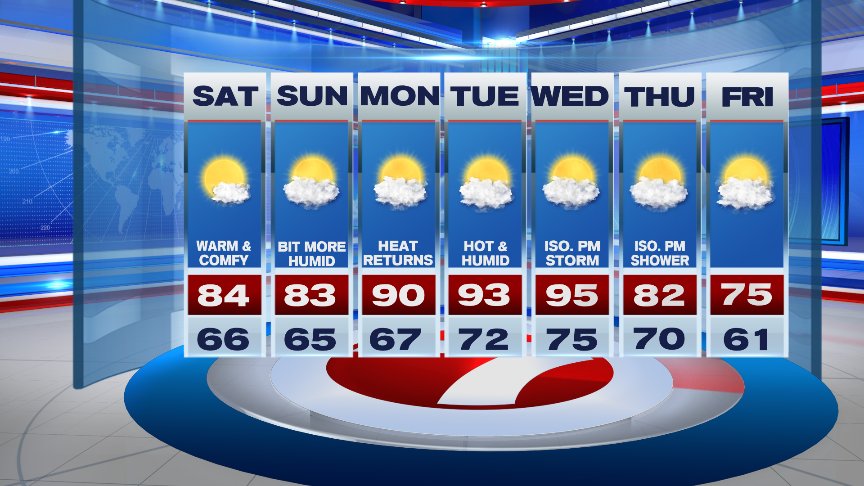 Have a great rest of your Saturday!
David
(Copyright (c) 2019 Sunbeam Television. All Rights Reserved. This material may not be published, broadcast, rewritten, or redistributed.)