Today was day 7 into the 90s for inland areas… and there was no sea breeze for the coastline today.  Boston hit a high of 94° – and the humidity is still literally STICKING around.  Are we getting used to this?  CAN we get used to this??
There are some big changes on the way before we kick off the weekend… but first, some very wet weather.  The title of this blog is "FROPA" – which is short for "frontal passage."  A cool front moving through tomorrow will be the big game changer for us, but it will also squeeze out our soaked and loaded kitchen sponge first.  Our air is so loaded with moisture that it may be no surprise we have a Flash Flood Watch in effect for tomorrow (see graphic at top of blog).  That means we're "watching out" for the potential for flash flooding – localized, heavy rainfall is likely and rates could get between 1-3″ per hour for some spots.  Luckily for any Friday evening plans, it looks like this wet weather is moving through mid-morning into the afternoon: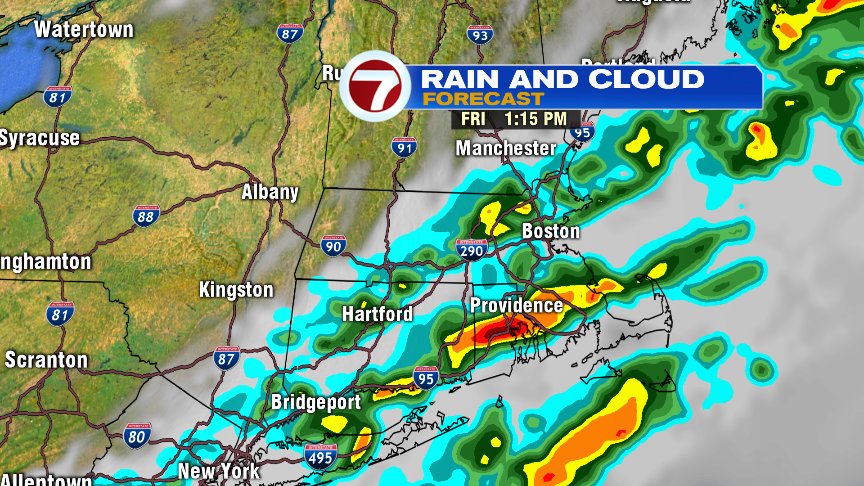 These soakers will be moving off of the Cape between 5-6pm, and we're left with some fantastic conditions for our Friday evening.
To start the day, it's still quite swampy and mild.  I mentioned our atmosphere being loaded with moisture; take a look at our dewpoints tomorrow morning: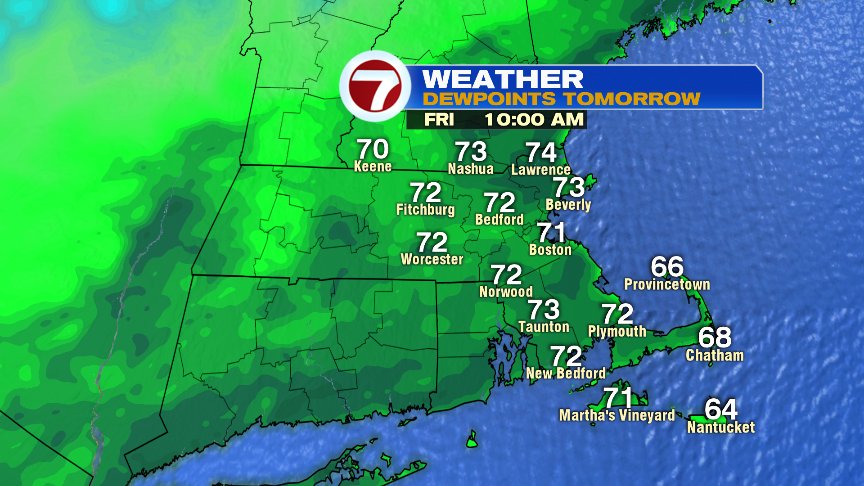 But after the FROPA – check out our dewpoints for the evening!  Everyone take a collective sigh – we finally have some refreshing air to enjoy, and we'll finally be able to sleep with the windows open once again: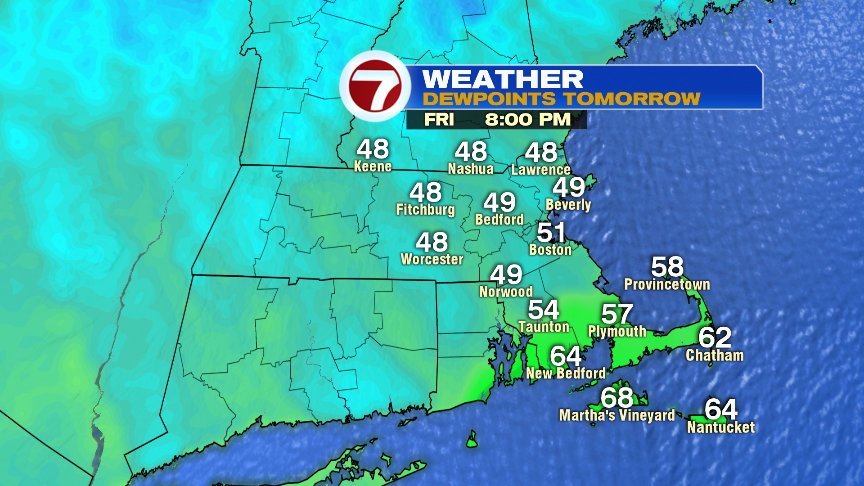 Fantastic weekend in store, fantastic Friday evening too.  All week long I had one very worried person on Twitter asking me if they should sell their tickets for Fenway… I hope no tickets were sold!  I told this person to WAIT until we had a better idea on timing.  Hopefully she took my advice: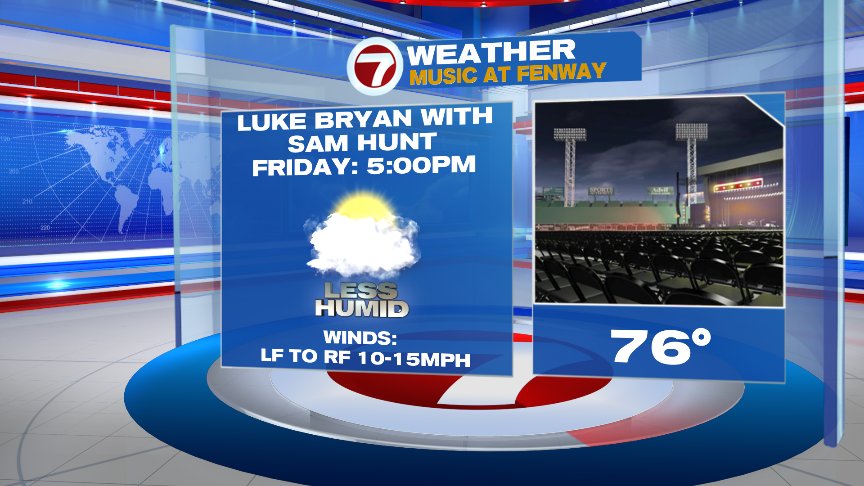 Meantime, the Tropics are starting to heat up.  This won't mean anything for us here locally, but we'll always keep you posted on happenings in the Tropics.  We now have our second named storm of the 2018 Atlantic Hurricane Season:  Beryl.  This tropical storm is expected to track WNW over the coming days and may even reach Cat 1 hurricane status by the end of the week.  It will have a lot of shear (winds to battle, that will likely weaken the storm) and dry air to move through… which doesn't bode well for the storm to become strong.  It may bring heavy rain and wind to the Lesser Antilles Sunday and Monday: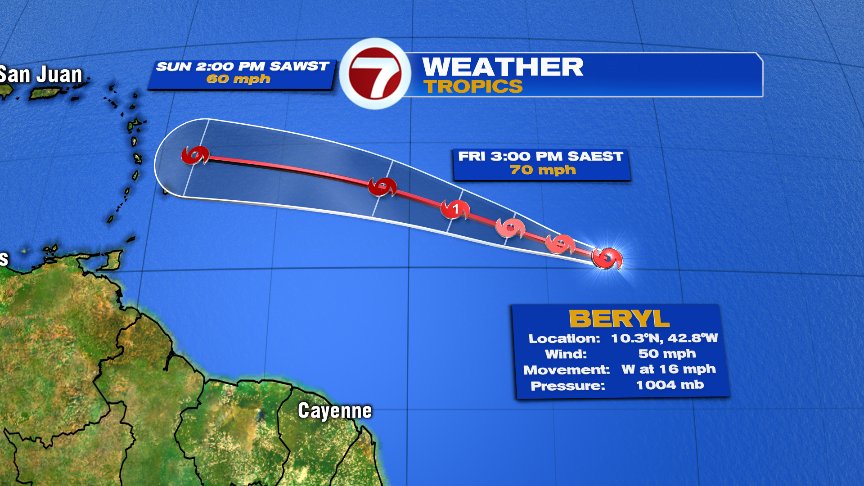 Bring that umbrella to work with you tomorrow – and get ready for ch-ch-changes.  See you tomorrow.  – Breezy