It's not just the heat that's in store for most of us tomorrow (into the 90s we go!) but it's also the humidity that comes along with that heat that will make it a rough afternoon for many of us.  A Heat Advisory has been issued for S. NH, S. ME, as well as Middlesex and part of Essex Counties here in Massachusetts.  This advisory is in effect from 11am-6pm with the worst of the conditions expected between 10am-4pm.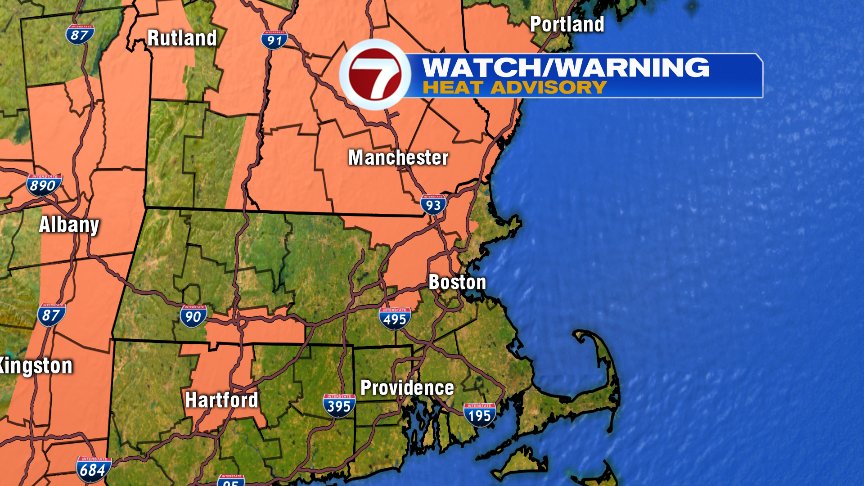 Again, it's not just the heat – though it will be plenty hot enough!  Here are my forecast high temps for tomorrow (and be sure to take note that the coolest temps will be found along the South Coast, Cape and islands.  It will be breezy tomorrow, and that breeze is out of the SW – so it will be "free AC" for those areas in SE Mass):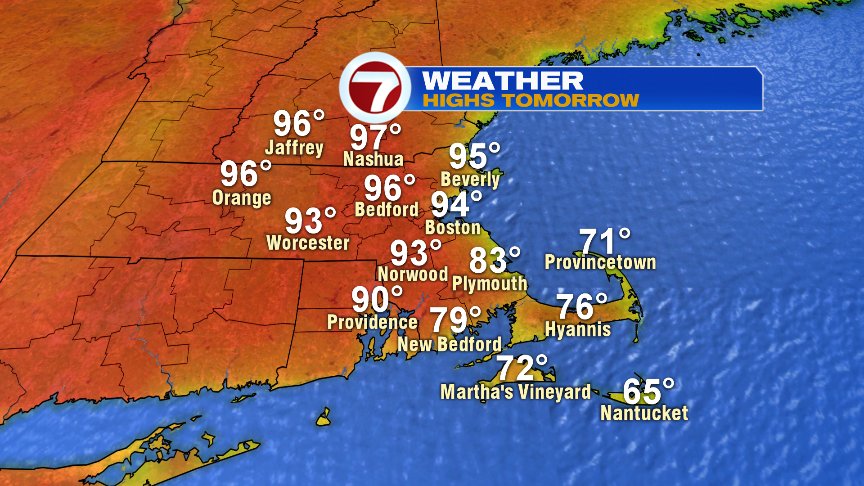 Then you add in the humidity and it could FEEL like it's into the triple digits for many locations – especially up through the Merrimack Valley: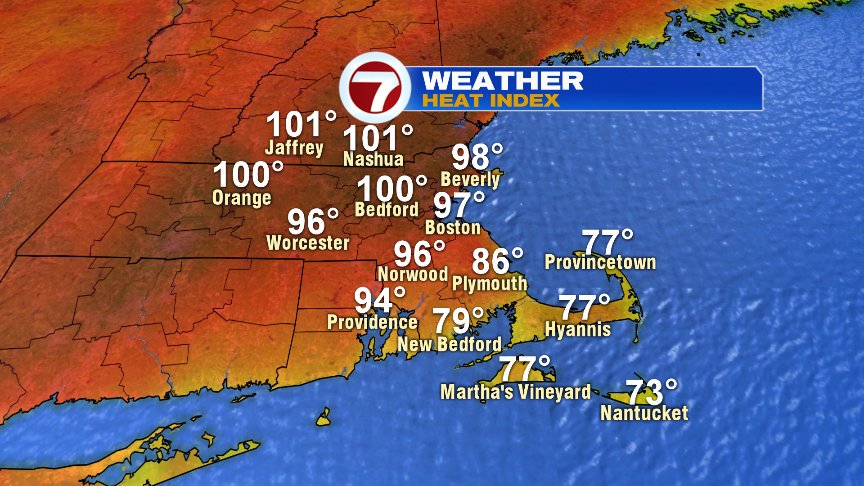 Records are possible:
Boston:  94° (1929)
Worcester:  93° (1929)
Currently, I have those exact numbers in my forecast for Boston and Worcester (see graphic above) – but again, it's very possible we could set new records.  This is really the first time of the season we've had to talk about potentially "dangerous heat."  If you have ever wondered WHY the humidity makes the heat feel so much HOTTER then you're in for a treat…  When the air around us is filled with moisture, it doesn't want to take on any more moisture (your sweat).  Sweating is the way our bodies cool ourselves down… but it's not the sweating so much as the sweat EVAPORATING off of our skin that does the cooling.  So when the air says, "I don't want your sweat," then that sweat literally STICKS to us… and our bodies can't cool down.  Gross, but there you go.  (That was an excerpt from my blog last night – because I can't imagine that many eyes fall on my Saturday night blogs… so hopefully that information was "new to you" reading tonight).
Tomorrow we will also track a chance of showers and thunderstorms.  To be completely honest, I have not been impressed with this particular model (RPM) that we often show on air.  It seems to have been very "overdone" as of late – but it does give us the clearest picture for our story telling on TV… so I keep using it, even if I don't fully agree with it.  I do think that at least this screenshot below gives us a good idea at the timing for some of these showers/storms to work in – which I think will be around the evening commute.  Some of these storms could be strong/severe in nature, but if that happens it would really be isolated.  Still, the chance is non-zero, so it's still worth mentioning the chance of gusty/damaging winds (up to 60mph) and downpours.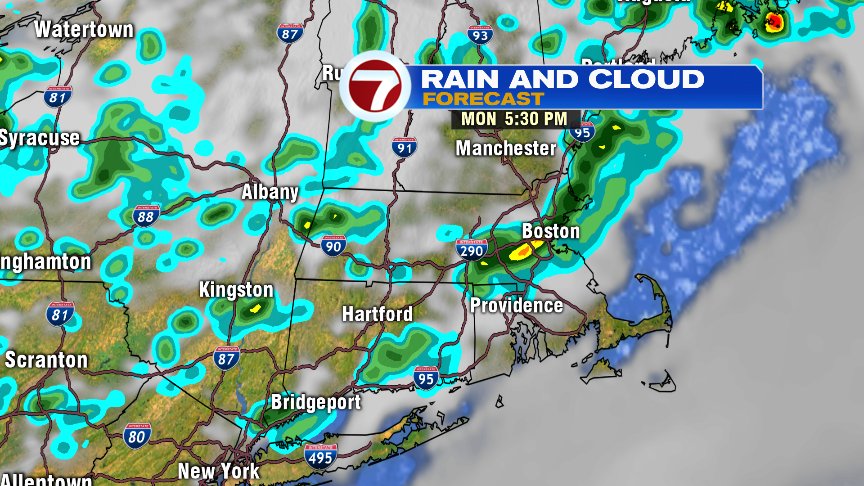 These showers and storms are even more likely overnight, but once the sun goes down the risk for anything strong/severe will go down as well.  The front that's bringing this little bit of wet weather to us is going to sweep out the heat and humidity, and we'll be back to more comfortable summer warmth for the rest of the week.
I hope all of the dads out there had an awesome Father's Day!!  – Breezy